Flower Crazy 2
---
– – – – – – – – – – – – – – – – – – – – – – – – – – – – – – – – – – –
Flower Crazy 2
with Carla Sonheim
3-Week Class; 8 Video Lessons
Class Dates: March 21 – April 6, 2017
Note: Even though class has started, you are welcome to join anytime!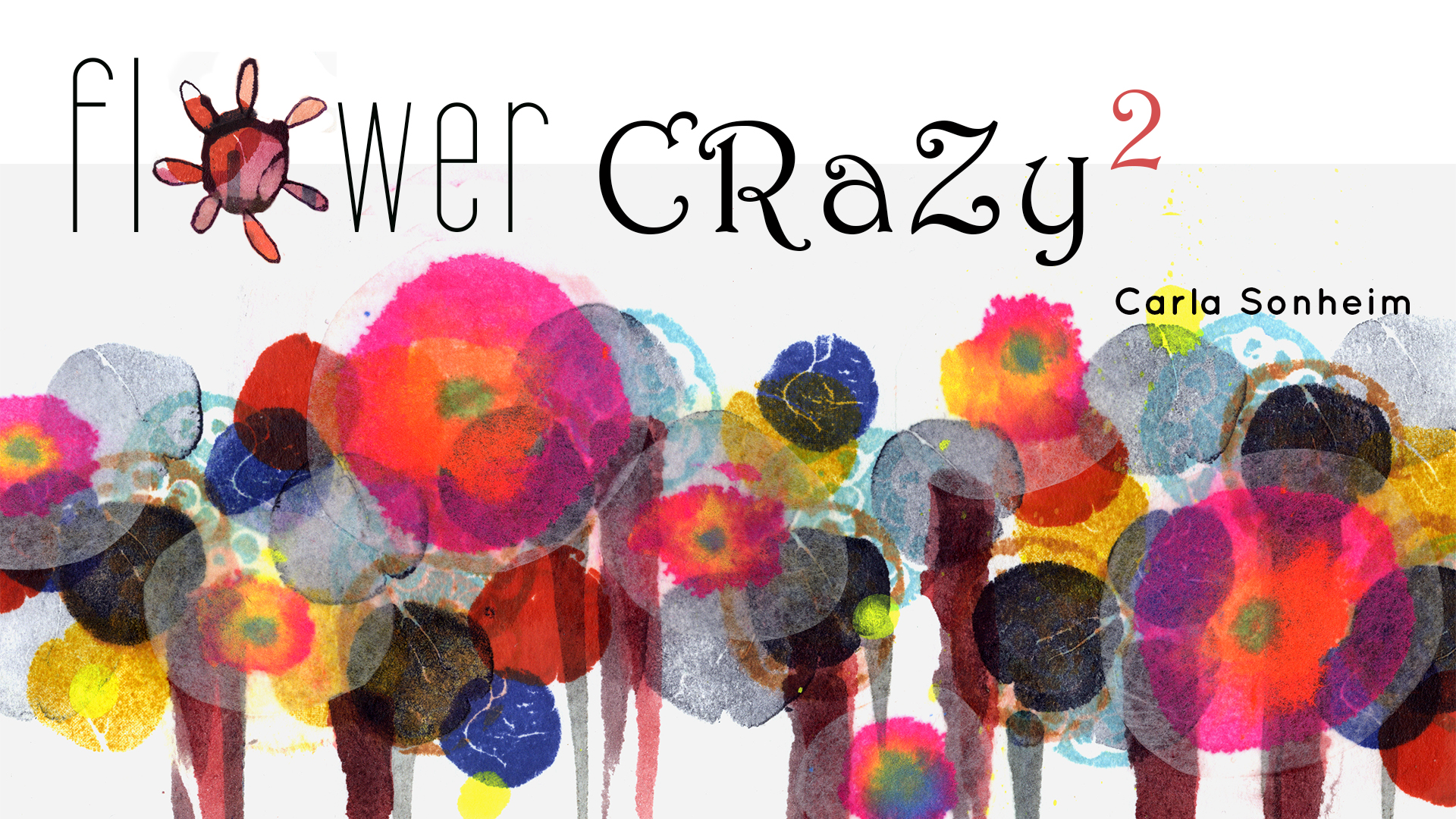 Hi! It might be cold and rainy in my neck of the woods, but NOT here inside my studio! Here we have imaginary flowers!
In this 8-lesson class we will create 8-10 flower paintings, working with watercolors, chalk markers, Swedish Tracing Paper collage, kneaded rubber eraser stamping, stenciling, white ink, matte media, charcoal, and pencil on watercolor paper.
This follow-up/companion class of one of my first online classes, "Flower Crazy." (Though each class can be taken independently.)
CLICK HERE for the SUPPLY LIST.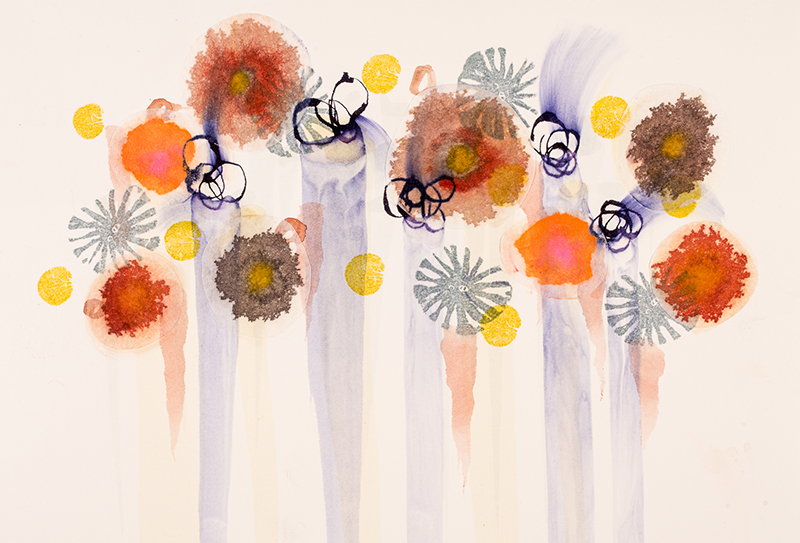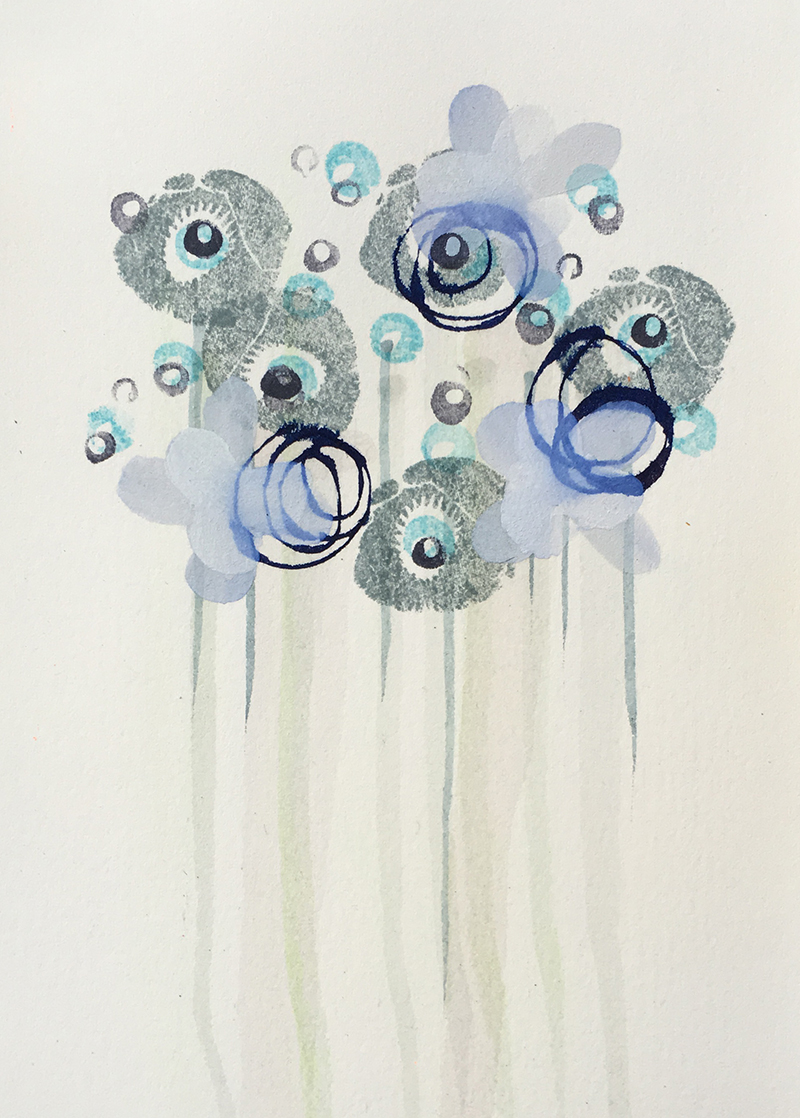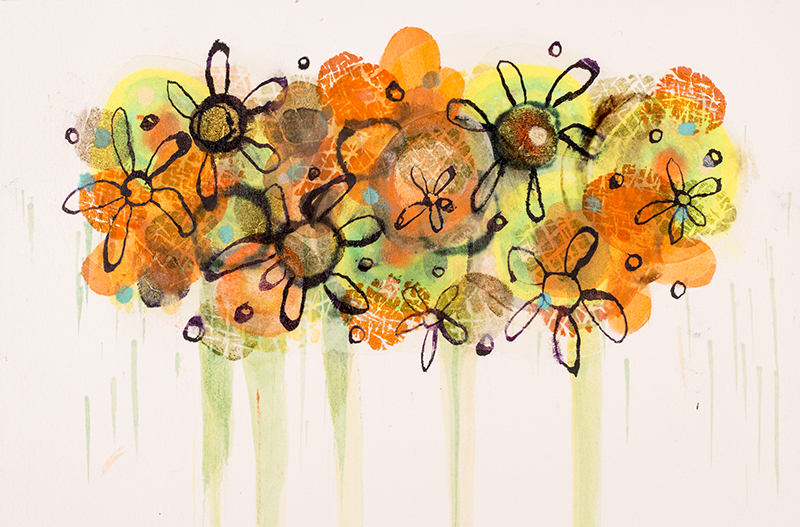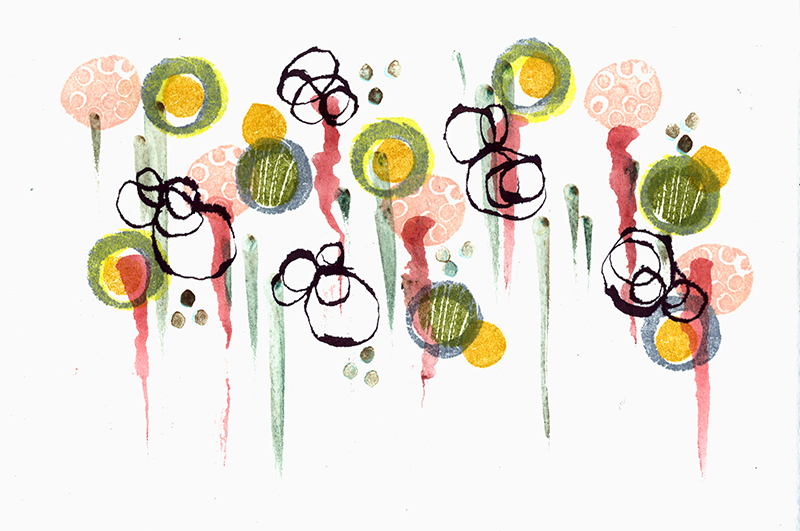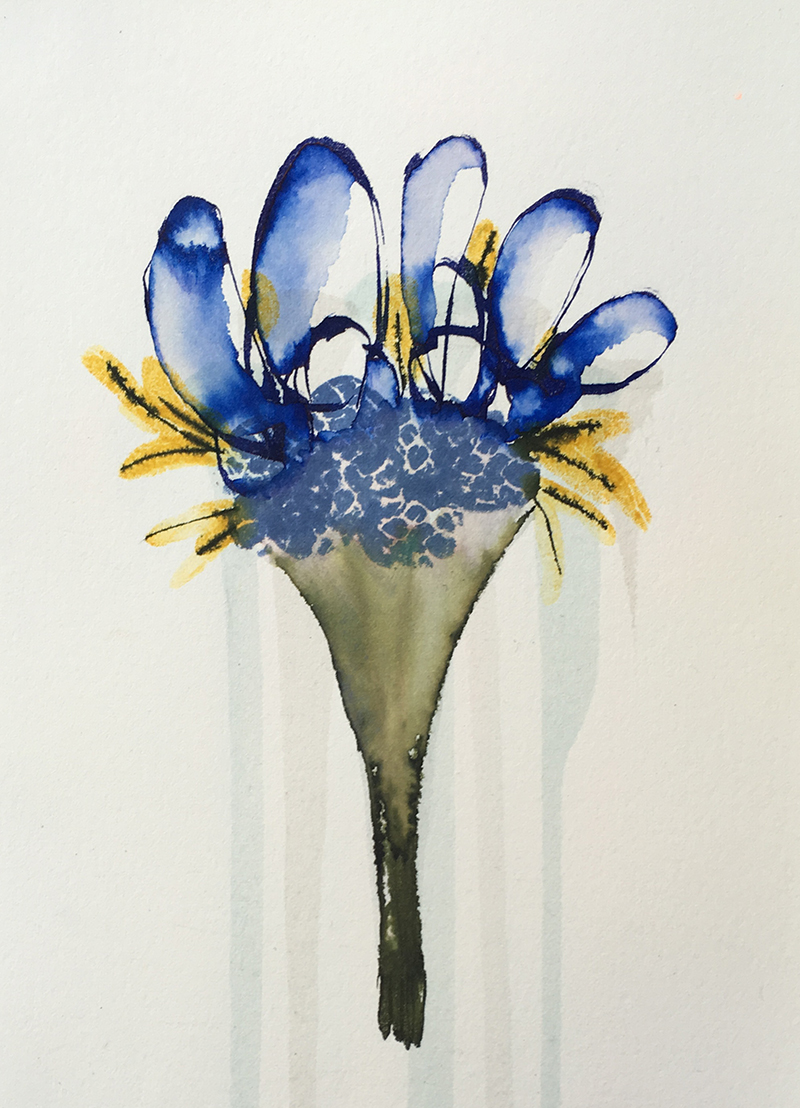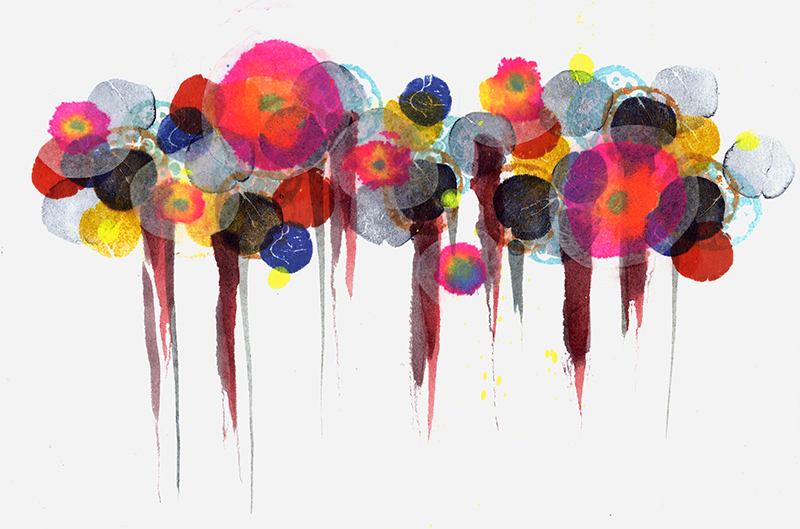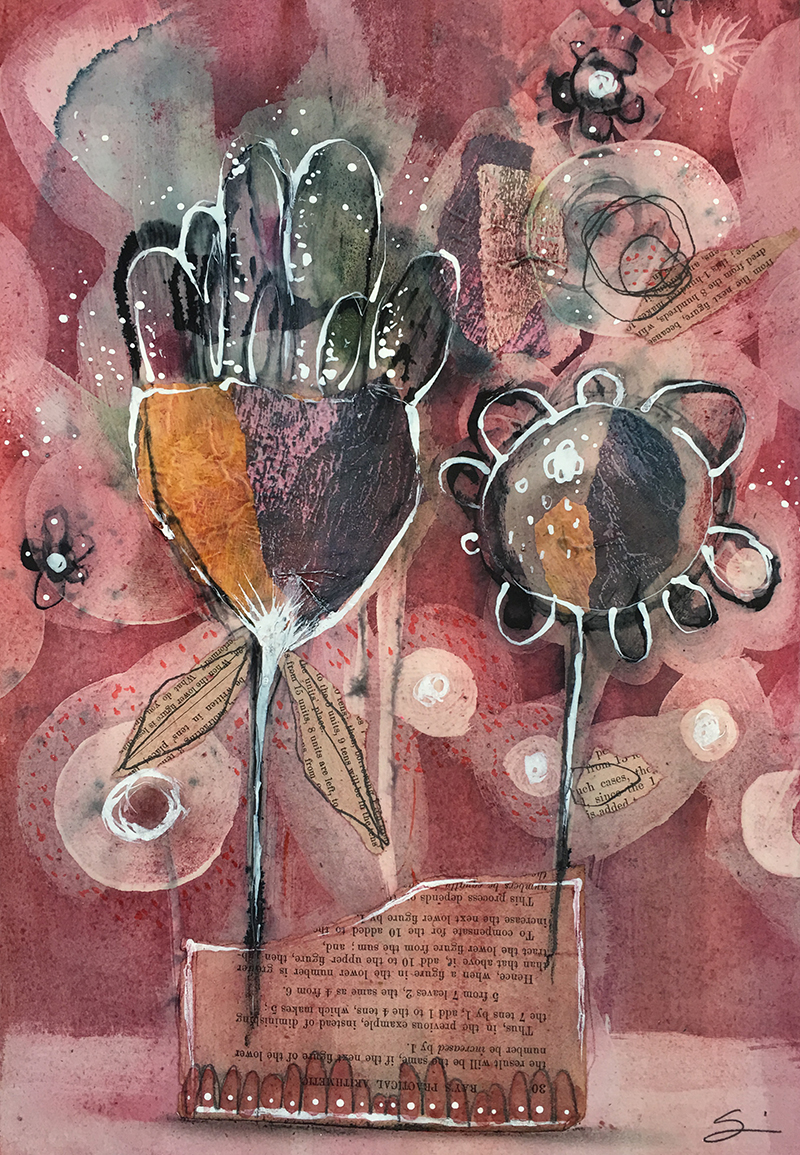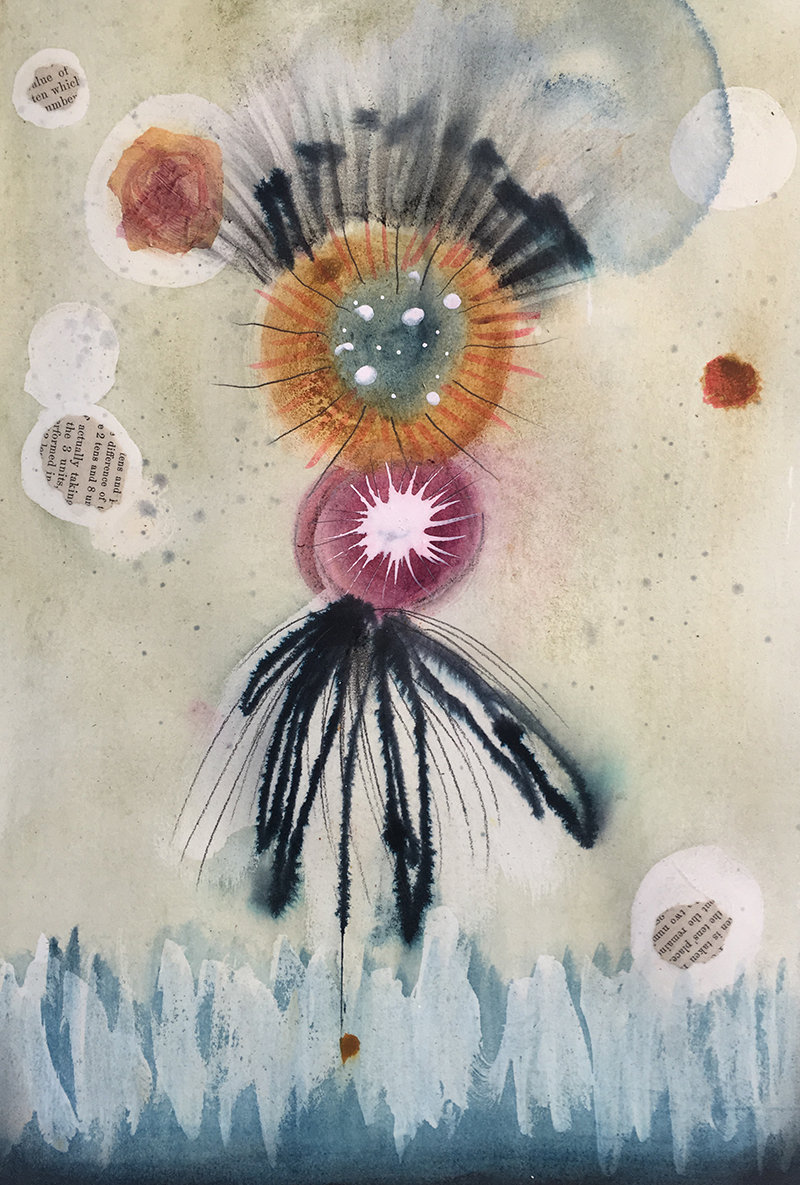 ________________________
Sign up Today!
________________________
Class Itinerary
Week 1 (Tues, Wed, Fri)
Lesson 1 – Experimenting with watercolor scraping and pen and ink (line quality).
Lesson 2 – Experimenting with watercolor mark-making; create an all-over flower pattern.
Lesson 3 – Kneaded rubber eraser stamping; work on three paintings combining the four techniques of Week 1.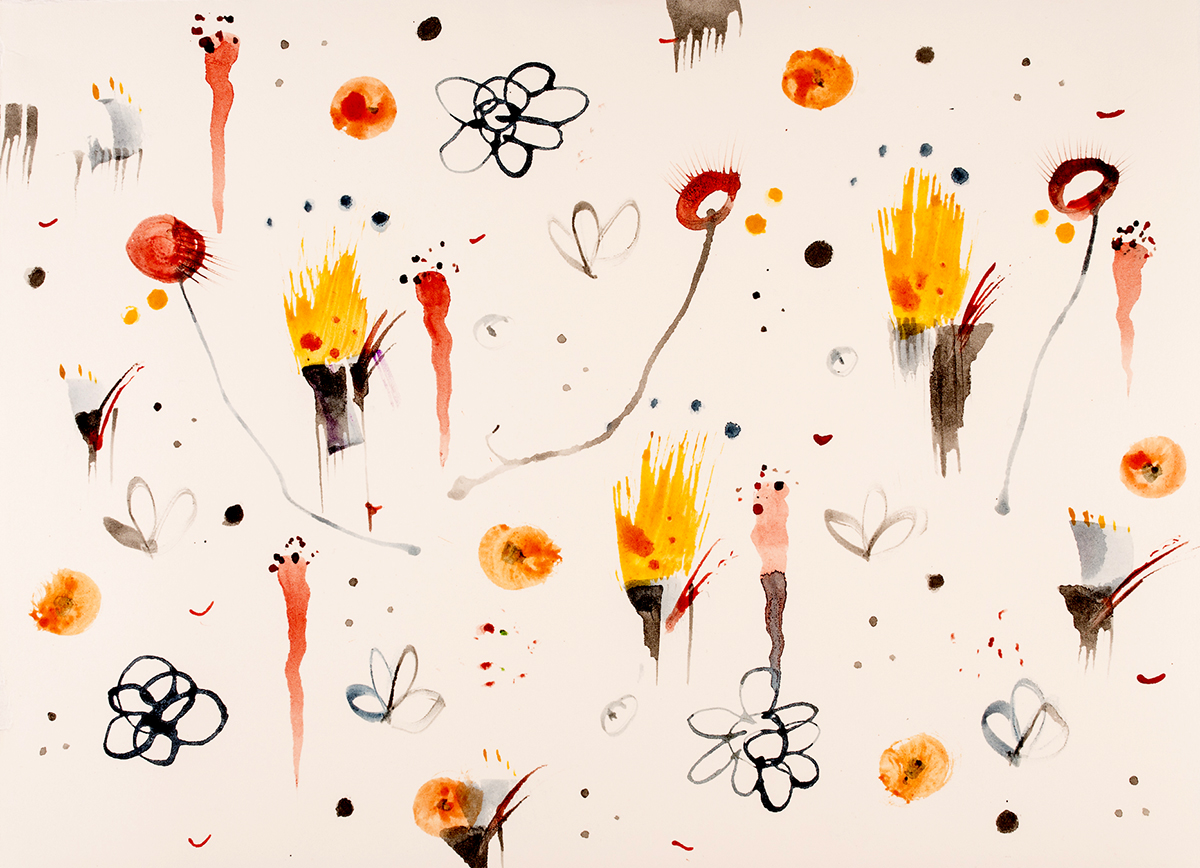 Week 2 (Tues, Wed, Fri)
Lesson 4 – Creating collage flowers using Swedish Tracing Paper.
Lesson 5 – Stenciling technique (to bring together the tough ones); shading and highlighting tips.
Lesson 6 – Flower building exercise; start two larger paintings with wet-on-wet watercolor technique.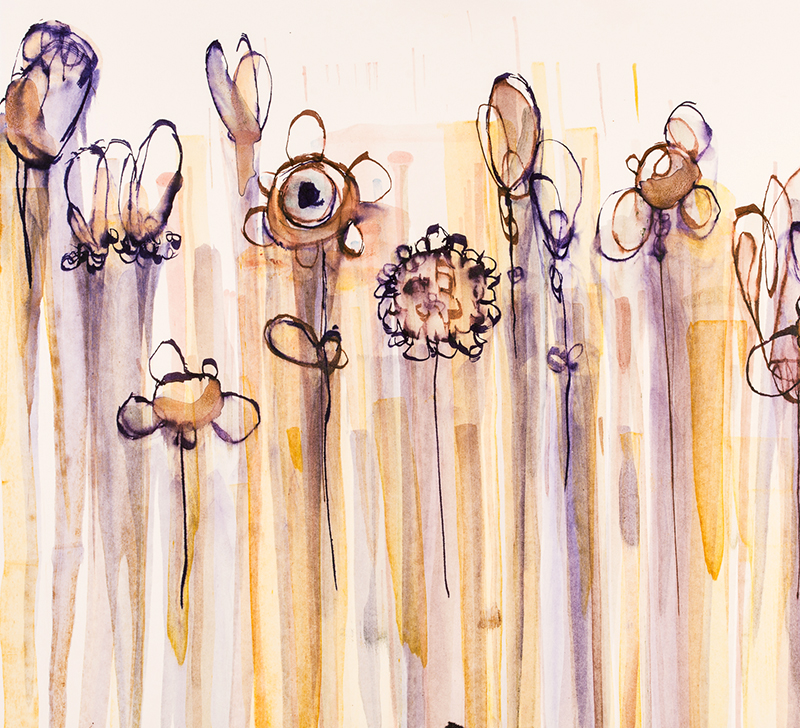 Week 3 (Tues, Thurs)
Lesson 7 – Add layers of collage, matte medium, and watercolor until your paintings "almost" work.
Lesson 8 – Take your two larger paintings to the finish with white ink, charcoal, pencil, and marker.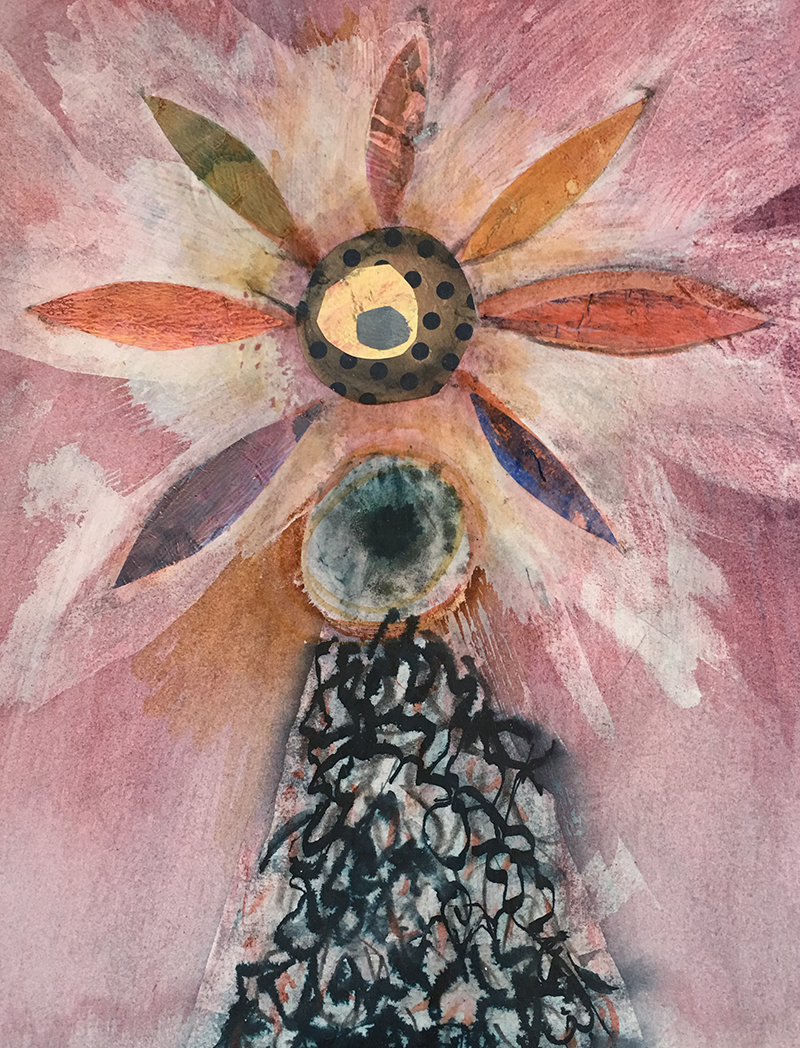 ________________________
Sign up Today!
________________________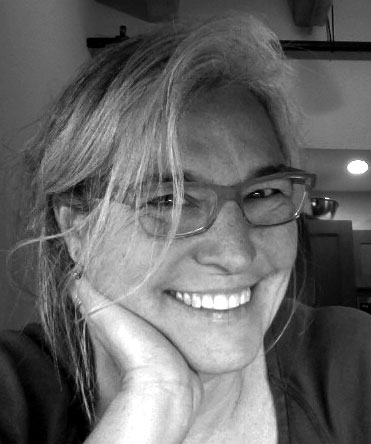 Carla Sonheim is a painter, illustrator, and creativity workshop instructor known for her fun and innovative projects and techniques designed to help adult students recover a more spontaneous, playful approach to creating. She is the author of Drawing Lab for Mixed Media Artists: 52 Creative Exercises to Make Drawing Fun, a bestselling book, having sold over 100,000 copies!
Two more books were released Fall 2012: Drawing and Painting Imaginary Animals: A Mixed-Media Workshop (Quarry Books) and The Art of Silliness: A Creativity Book for Everyone (Perigee Books), and in 2013 she co-authored Creative Photography Lab with her husband, Steve Sonheim.
One of her students writes, "Carla just shines and is so gentle and generous that you will work hard all day and come out energised and inspired. Most importantly though, [her] class was a touchstone in my artistic journey, giving me the courage to stop resisting, and open myself to my creative voice."
Carla lives in Seattle, Washington.
– – – – – – – – – – – – – – – – – – – – – – – – – – – – – – – – – – –
NUTS & BOLTS
Here's how this online class works:
• A password-protected blog serves as our clubhouse; there you will find all of the lesson videos and class materials.
• A Facebook group has been created for you to (optionally) share your paintings, and enjoy and learn from the artwork of others. (However, if you are shy about posting your art, Carla is always available to look at your work via email.)
• You have indefinite access to the class materials.
• Upon registration, you will receive an email within 48 hours with the links to the class blog and Facebook group.
• Class fee is good for participants living in a single household.
QUESTIONS? carla[at]carlasonheim.com
FAQs – If you've never taken an online class before and would like to know more about our classes, click HERE.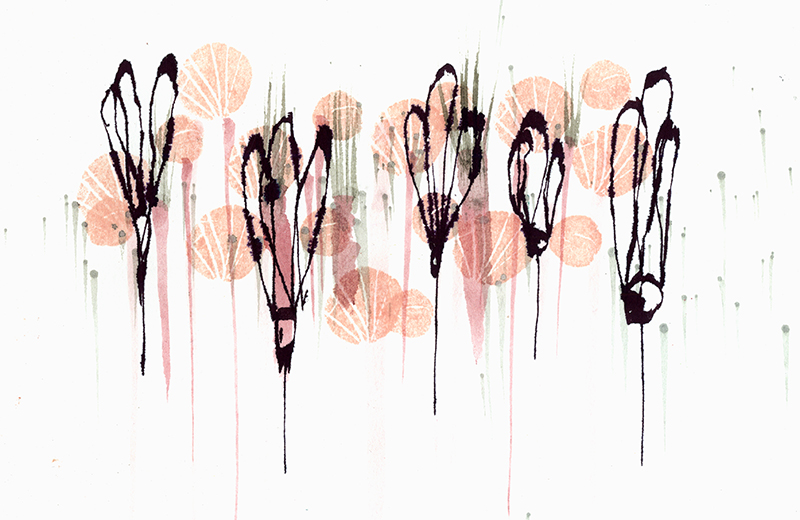 ---