Creating a Modular Encaustic Painting – with Stephanie Hargrave
---
Creating a Modular Encaustic Painting
6 Lessons Total
Encaustic Painting
Now available as a self-study class.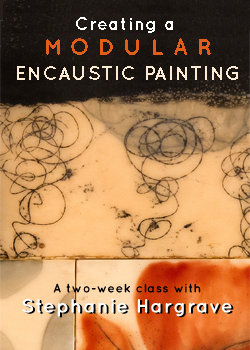 Push your encaustics to the next level!
In this class we will build a large, composite painting from individual smaller panels. With each panel, we will add a new technique including draw-through prints, graphite, oil paint, reticulated shellac, carving, and paper.
Throughout the process you will be encouraged to work on each panel as a complete piece in itself, and then look for ways to bring them together to create an interesting, rich, varied whole.
If you are familiar with encaustics, you can jump right in to this class! If you are new to encaustics, consider taking Stephanie's "Intro to Encaustic Painting" as a self-study first.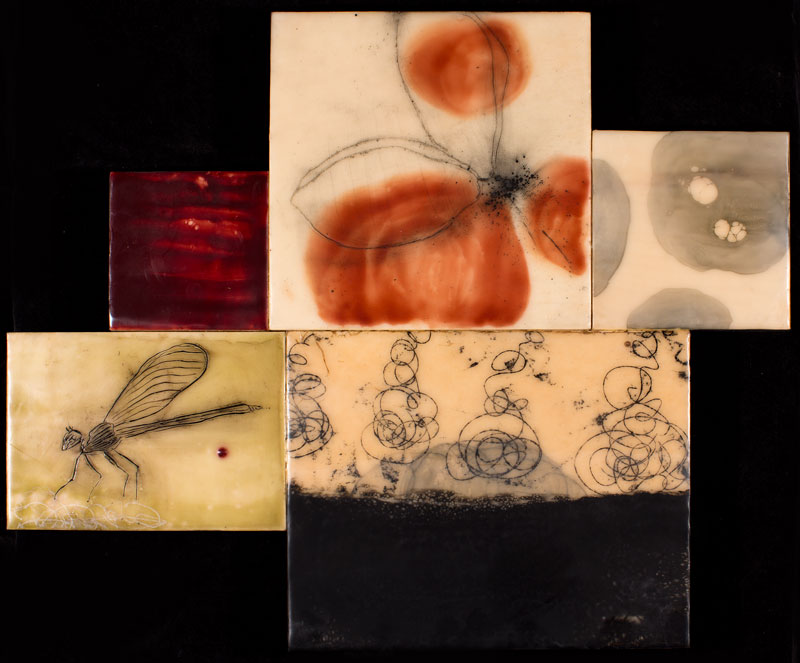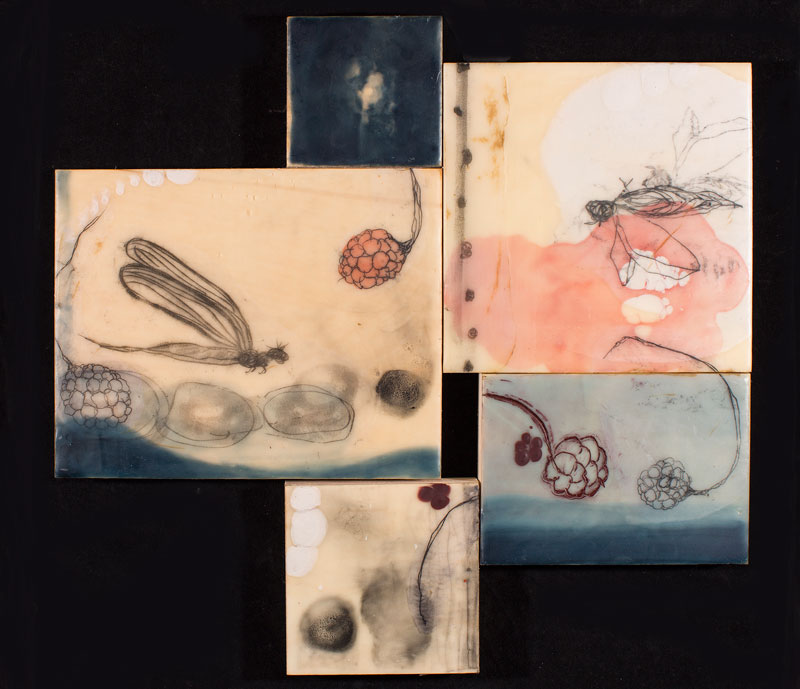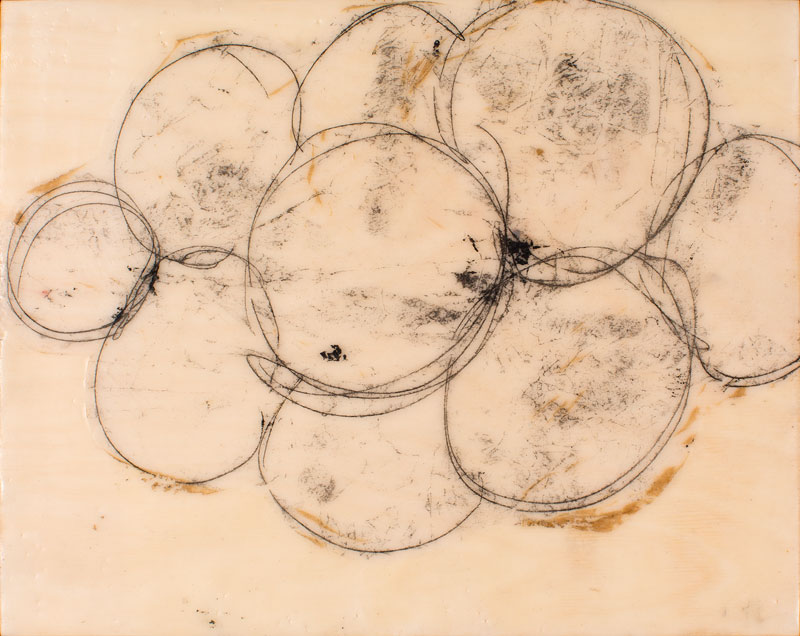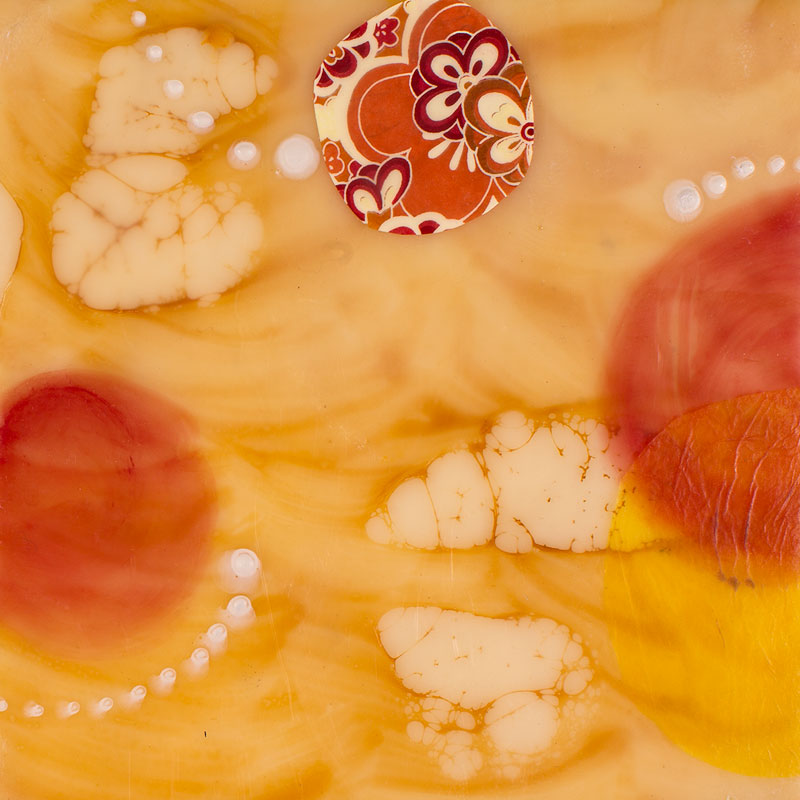 Class Itinerary
Week 1: 
   Tuesday: Lesson 1 – Review and Layering Color
   Wednesday: Lesson 2 – Draw-Through Prints
   Friday: Lesson 3 – Graphite
Week 2: 
   Tuesday: Lesson 4 – Creating Line with Oil Paint
   Wednesday: Lesson 5 – Reticulated Shellac
   Friday: Lesson 6 – Assemblage and Presentation
Note: Materials used in this class may contain ingredients that are harmful to your health. We want you to be safe so follow manufacturer's instructions carefully and work in well-ventilated areas.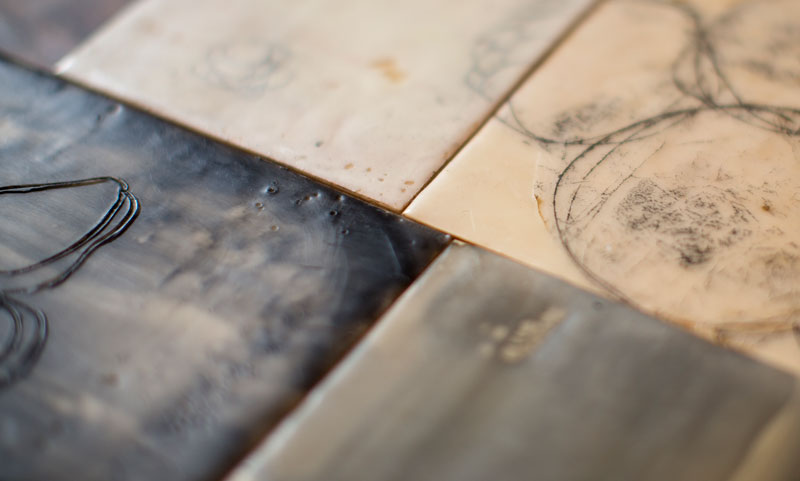 NUTS & BOLTS
Here's how this online class works:
• A password-protected blog serves as our clubhouse; there you will find all of the lesson videos and class materials. This class is now a self-study class, so all of the lessons are available to you when you sign up and you can move through the material at your own pace. (Since it was originally in a blog format, you will find the lessons in reverse chronological order… just scroll down for the earlier lessons.)
• A Facebook group has been created for you to (optionally) share your paintings, and enjoy and learn from the artwork of others. (However, if you are shy about posting your art, Stephanie is always available to look at your work via email.)
• You have indefinite access to the class materials.
• Upon registration, you will receive an email within 48 hours with the links to the class blog and Facebook group.
• Class fee is good for participants living in a single household.
QUESTIONS? carla[at]carlasonheim.com
FAQs – If you've never taken an online class before and would like to know more about our classes, click HERE.
_____________________________________________
Sign up today!
Or sign up for both "Intro to Encaustic Painting" and "Creating a Modular Encaustic Painting" and save $15:
_____________________________________________
Order Wax and wood boards directly from Stephanie: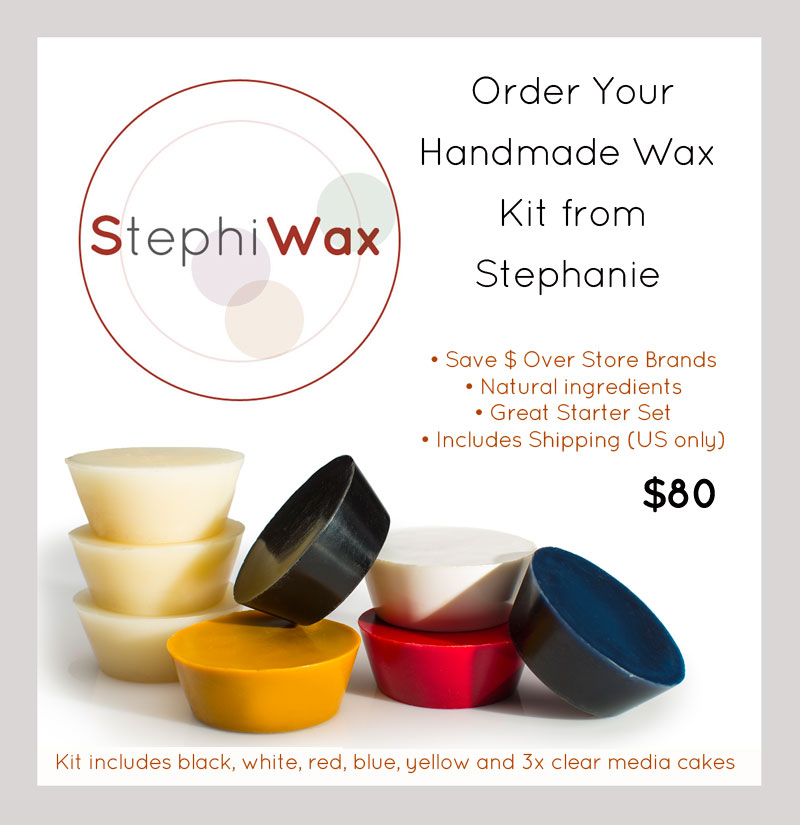 "StephiWax" will ship via USPS Priority Mail within two days after purchase. Priority Mail shipping included in price (US orders only — so sorry!).
Also! Stephanie has gathered together the Cradled Birch Panels (one each:  4×4, 5×5, 5×7, 8×8 and 8×10) you will need for this project. Order by June 16, 2015 to receive by first day of class. Priority Mail shipping included in price (US orders only — so sorry!).
_____________________________________________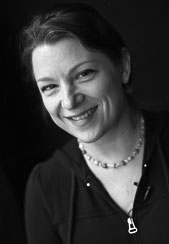 I've been both painting and working in clay since college, where I studied color theory, ceramics, sculpture, drawing and painting. I started a line of functional ceramics as a small business in 1997 after studying with Carol Gouthro, and have worked with metal, oil paint, and acrylics over the years, but my medium of choice is bee's wax. I learned a great deal studying with Jef Gunn and Larry Caulkins at Pratt Fine Arts Center, and have been focusing for the past 9 years exclusively on encaustics. It is the one medium that affords all the other materials I've worked in to overlap and inform one another.
I find bee's wax to be inherently lovely, and work with it always mindful of how its natural beauty and transparency can coexist with my ideas and imagery.
See more wonderful art at Stephanie's website: www.stephaniehargrave.com
_____________________________________________
MATERIALS & EQUIPMENT
Click HERE
for supply list for this class.
---