Imaginary Creatures Online Class
---
——————–
Imaginary Creatures
Instructor: Carla Sonheim
A 4-Lesson, Two-Week Class (+ bonus video)
Drawing, painting, mixed-media • $65 
Now available as a self-study class.
Note: This is a remake of a class created in 2011.
*************

Create your own zoo of imaginary creatures from random watercolor marks!
This is one of my favorite classes to teach, as all the animals created are so unique and fun.
We will draw from life, from photos, and from our imaginations. Then you'll learn no-fail watercolor tricks to create a series of your own imaginary creatures on paper. You'll put the finishing touches on with pen, colored pencil, marker, collage, or whatever else the piece "needs."
Also in each lesson "real" drawing exercises to help imbue personality and life into your imaginary animals.
Each lesson day you will receive a worksheet assignment, a drawing assignment, and a painting assignment.
Then, what to do with them? Besides framing, there will be a bonus video with holiday gift ideas of what to do with your unique creations.
Take this class if you love animals, want to learn more about watercolor and layering mixed-media, or just want to explore the "random" and "play" factor in drawing and painting.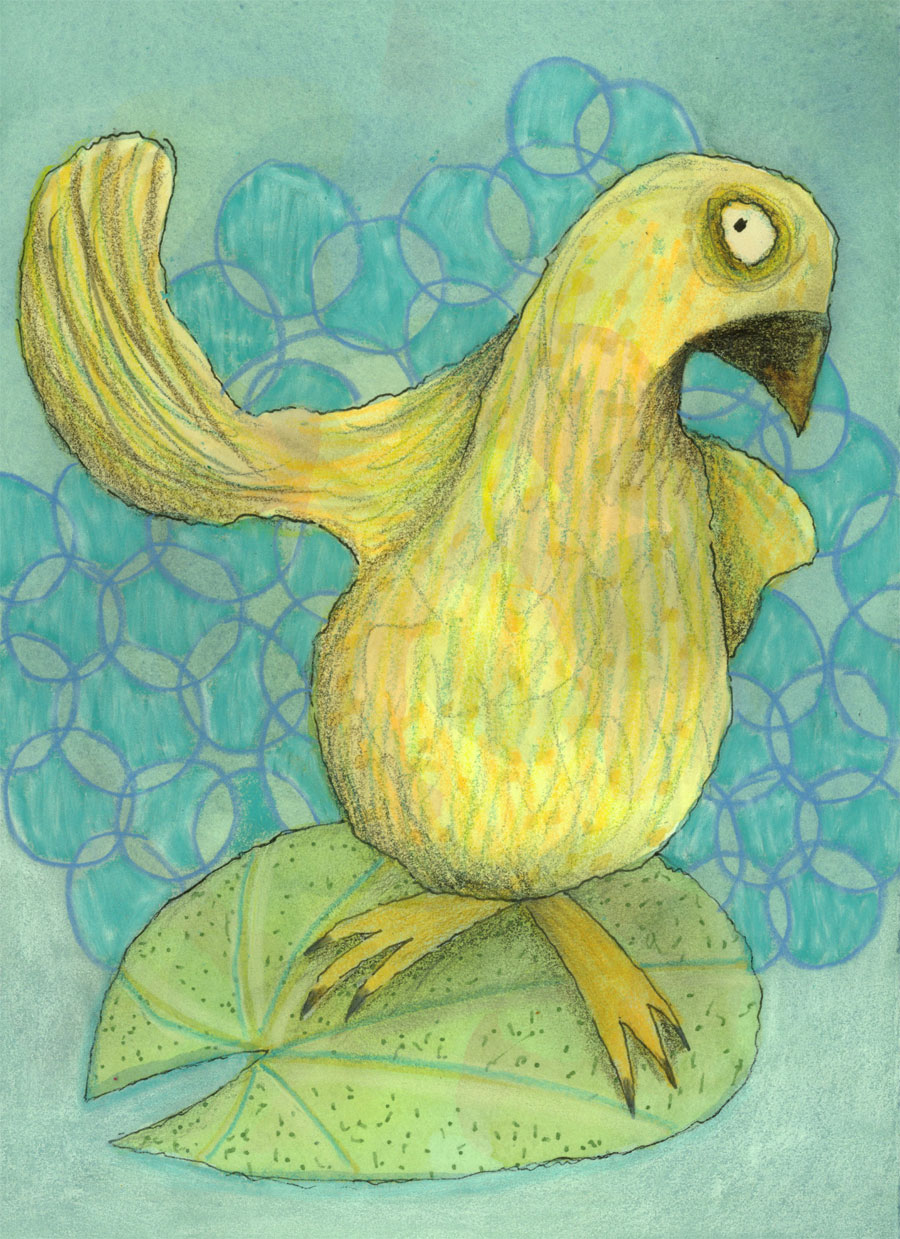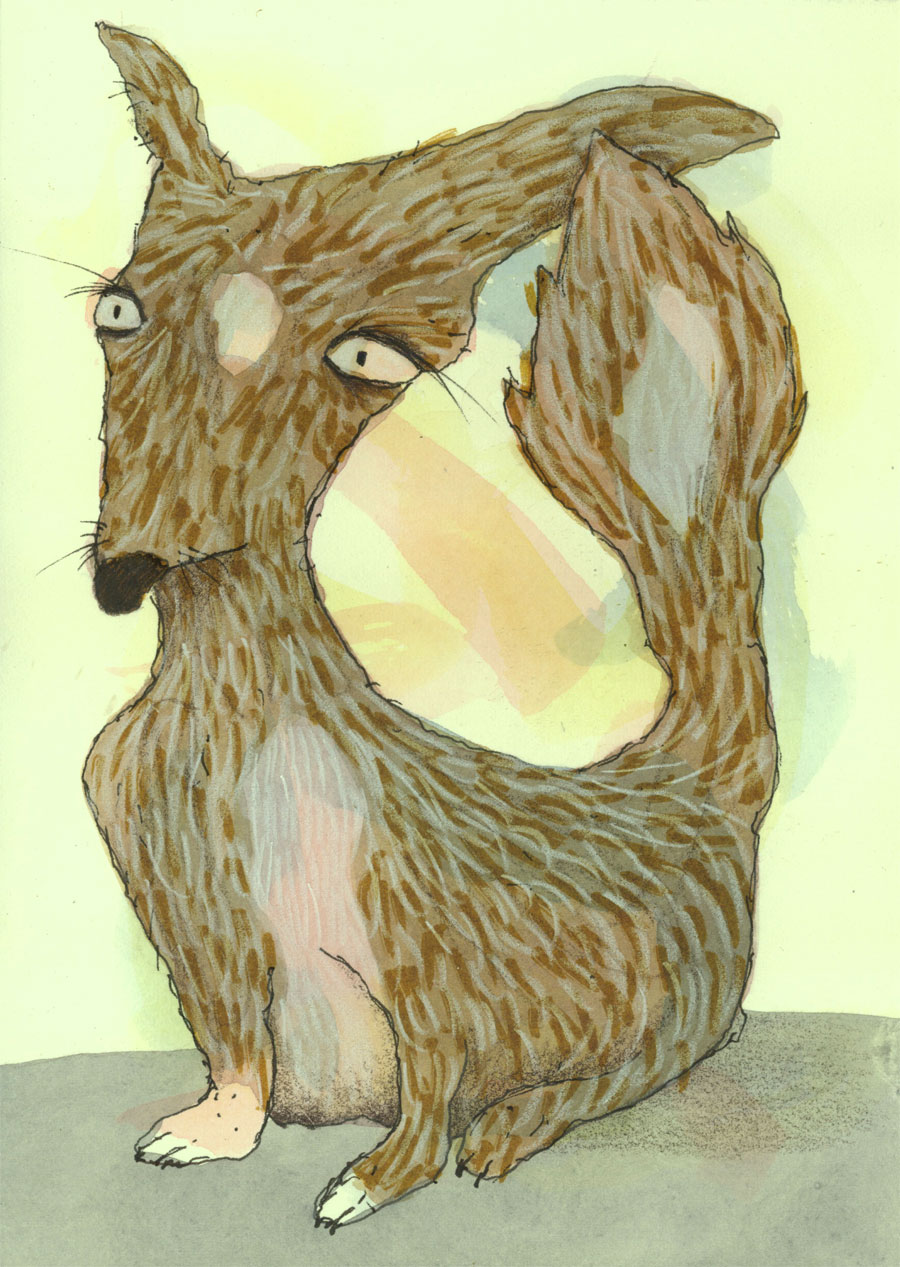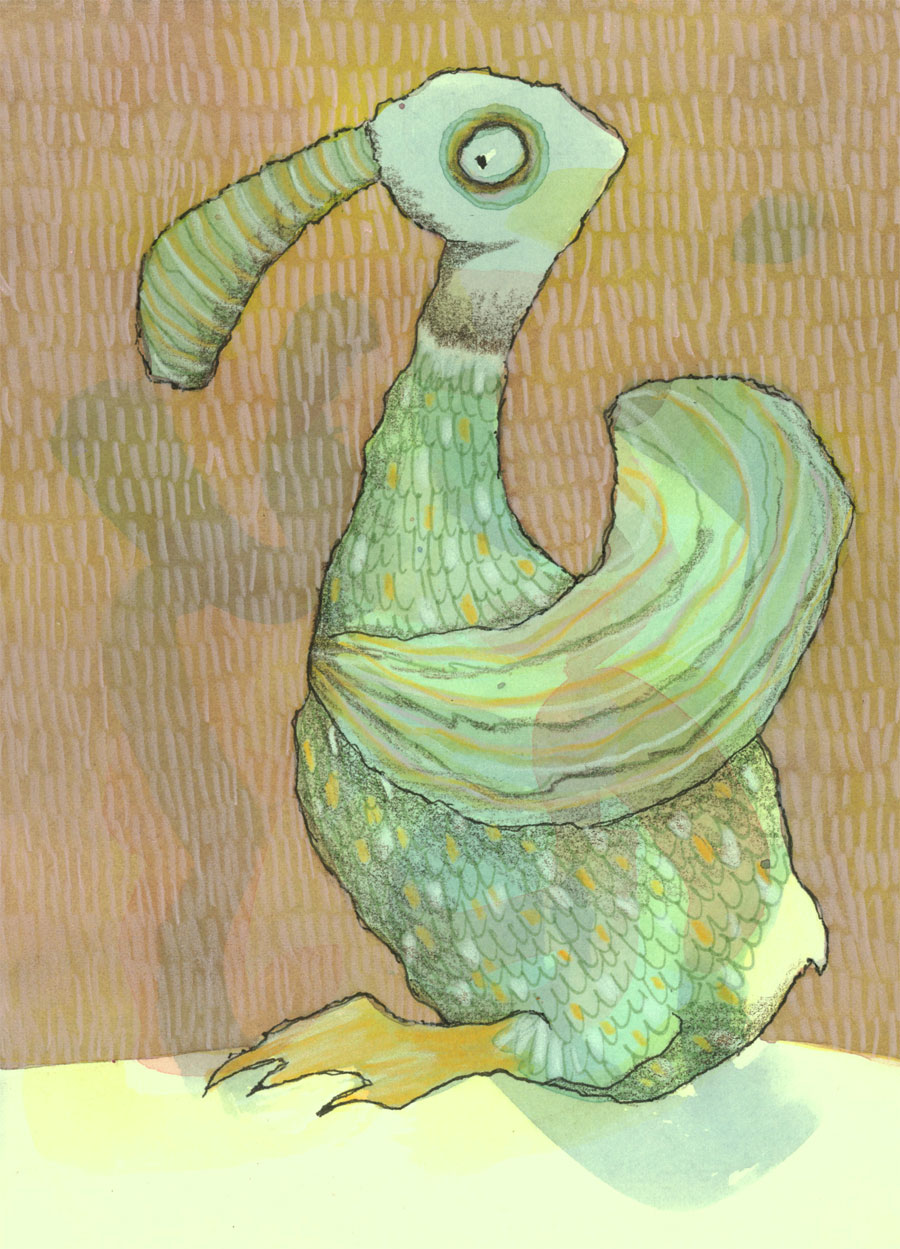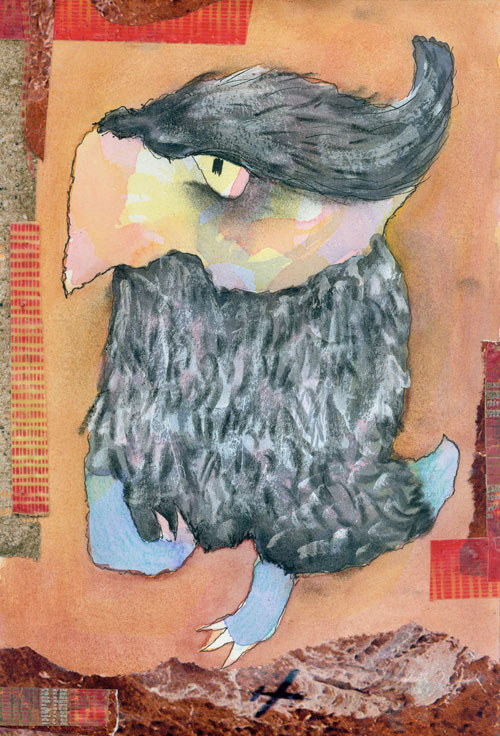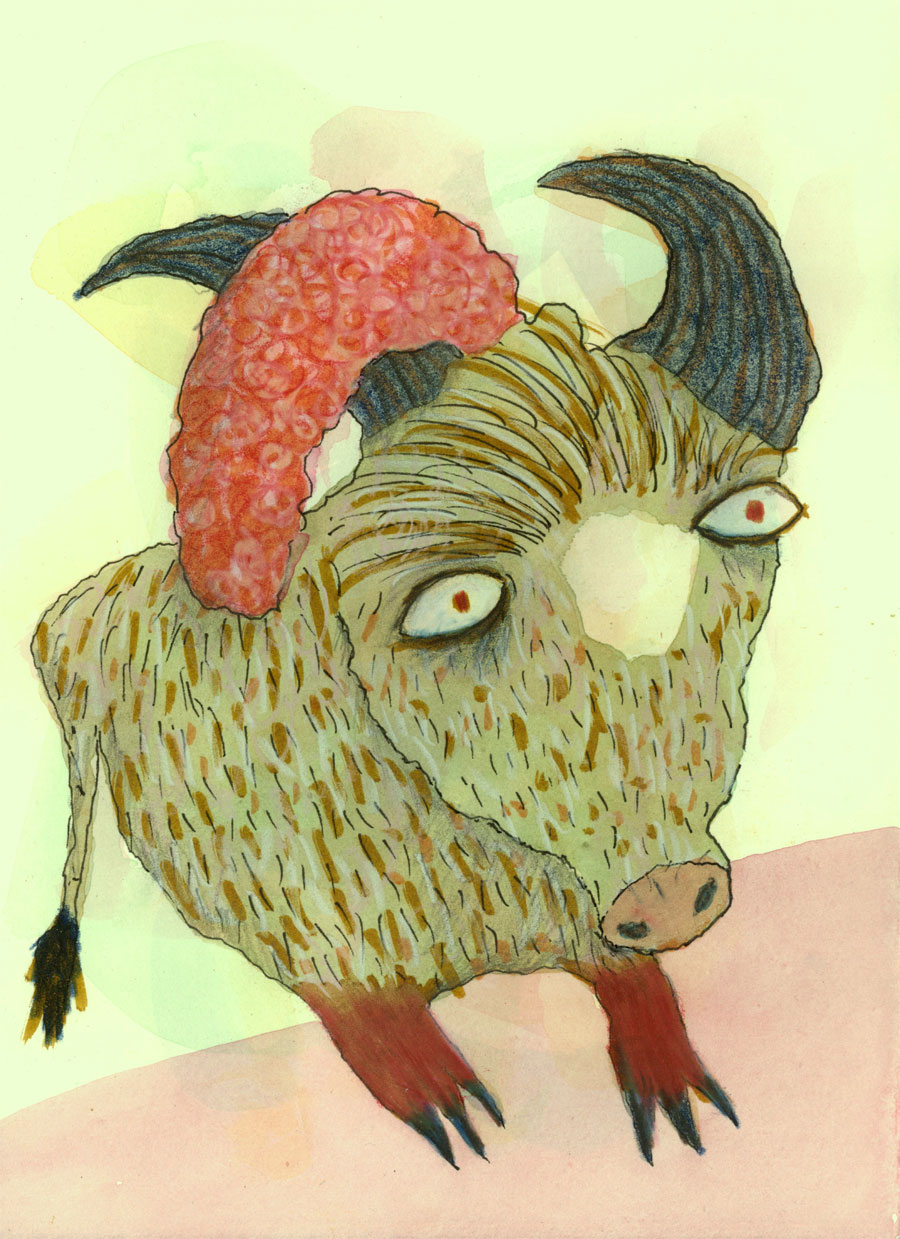 Your itinerary:
Lesson 1
Sidewalk Cracks, One-Liners, & Mini Blob Animals
Tuesday, November 17
Lesson 2
Wrong-Handed Drawings, Blind Contours, & Abstract Starts
Thursday, November 19
Lesson 3
From Photos, Contours, & Watercolor Layers
Tuesday, November 24
Lesson 4
Drawing Textures, Details & Shading, & Mini Blob Animals
Bonus Video! Five gift ideas to make from your animal characters.
Thursday, November 26
* * * * * * * * * * * * * * * * * * * * * * * * * * * * * * * * * * * * *
Supplies?
For this class you will need a 11″x15″ sheet of watercolor paper torn to four equal pieces (I use 140# hot press Fabriano paper), watercolors, a #12 round brush (or similar), black ink pens, colored markers (any kind will work), and colored pencils (including white).
* * * * * * * * * * * * * * * * * * * * * * * * * * * * * * * * * * * * *
HOW IT WORKS—
• Starting November 17th, you'll receive an email on Tuesday and Thursday both weeks with a reminder to visit the class blog for that day's lesson and video. There are 3 exercises each lesson which you can move through at your own pace.
• In the email, you'll also get the information about how to log into the password-protected blog where the class material lives and the closed Facebook group link.
• The class materials will be up and available for download until "forever," if for some reason you need to miss a day (or a couple of weeks).
• Upon registration, you will receive an email within 48 hours confirming your sign-up. On the Friday before your session begins, you will receive a "test" email to make sure you can receive/view everything.
• What you will need: You will need to be able to read Acrobat pdf files and view videos.
• Class fee is good for participants living in a single household.
QUESTIONS? carla@carlasonheim.com
========================
Register today!
========================
---