Class Description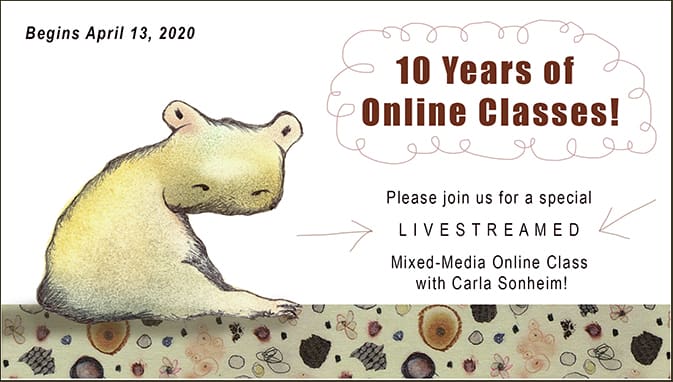 We are celebrating 10 years of online classes!
In April 2010 we launched our first online class, "The Art of Silliness." A year later Steve starting filming videos and since then we have produced 75 classes with 20 teachers… about 2,000 videos total!
In this new this class I will be revisiting some of the most popular (and fun) projects I've taught online over the last 10 years, as well as taking ideas from Drawing Lab for Mixed-Media Artists and stuff that didn't make it online. We will be using these techniques (and inventing some new ones) to create A LOT fresh new artwork!
We will be livestreaming directly through our website. Each session will also be recorded and will be available in your account with forever access (in case you can't make it to the livestream). No special app or signup will be needed. This is a new adventure for us, and I am looking forward to being with you in this more casual format (goofs and all!).
And as always there will be a private Facebook group to share your work, and the opportunity for feedback from the instructor and our vibrant creative community.
We are so grateful to have been able to do this with all of you and our wonderful teachers over the past 10 years, and I hope you can join me in revisiting some old favorites and remind ourselves how important making art is, especially now.
Carla
P.S. We will stream M-W-F for three weeks, and then have one final lesson on Friday of the 4th week. (Class Dates: April 13 – May 8, 2020)
P.S.S. Scholarships are available. Click HERE.
________________________
Following are just a few things we will do during this four-week class!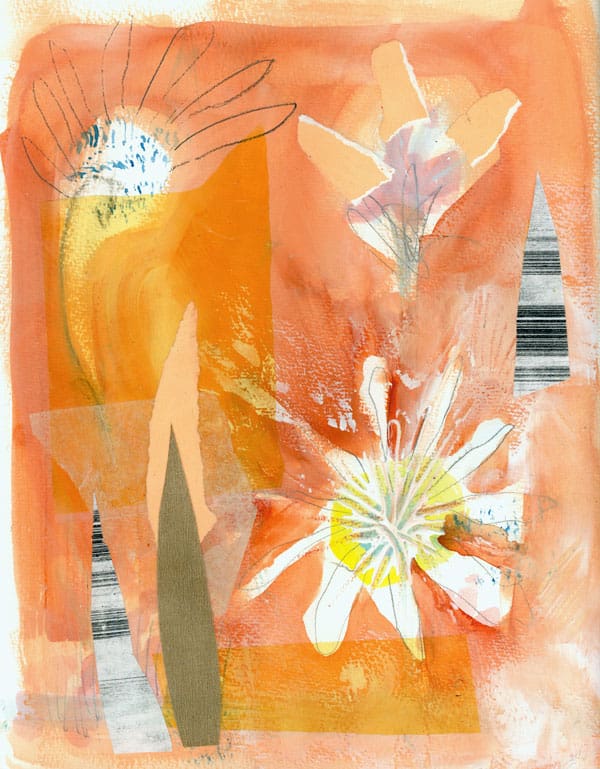 Mixed-Media Florals from Flower Crazy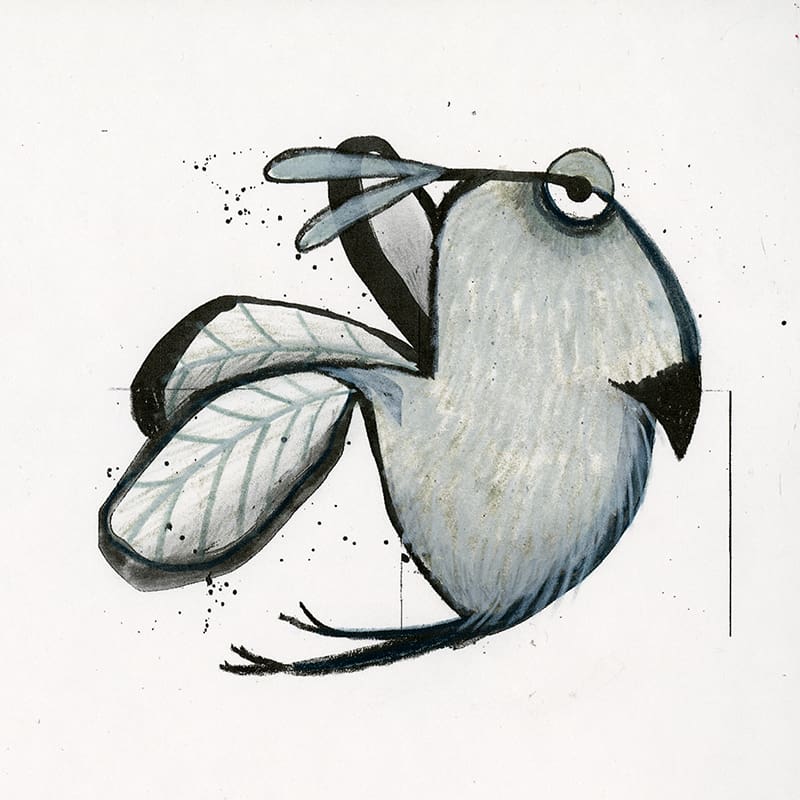 A revamped Crazy Birds drawing exercise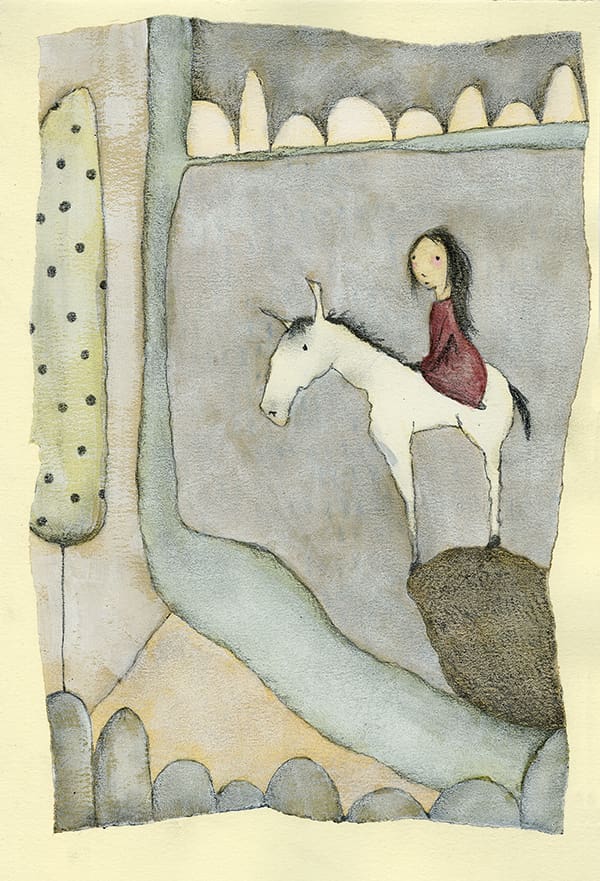 Google Earth-inspired compositions from Year of the Fairy Tale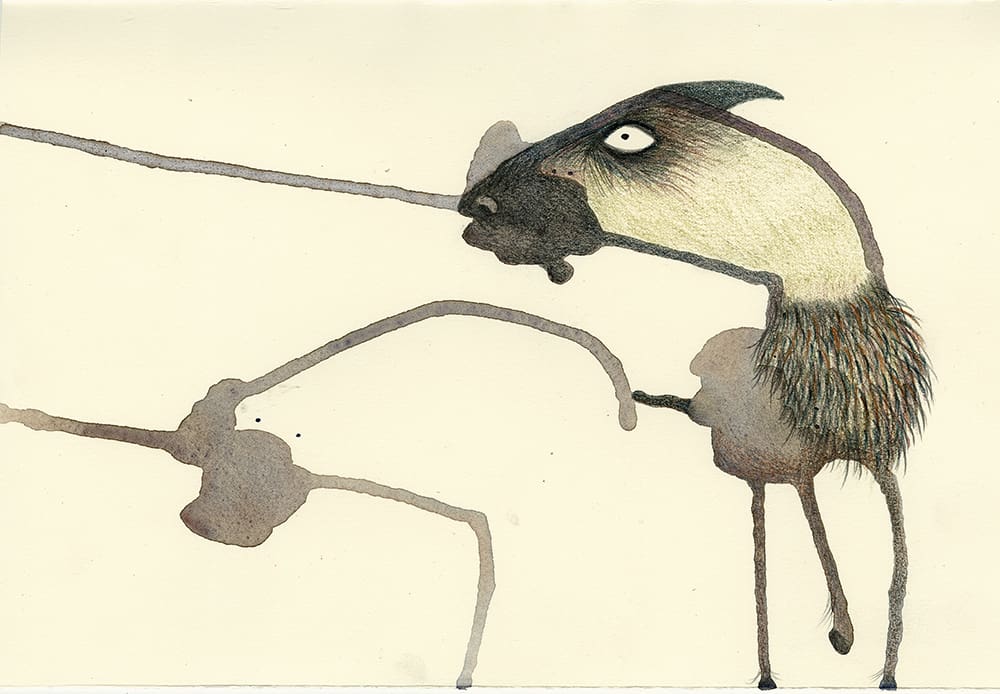 Watercolor Drip Blobs from Blobimal Artist Books
Toilet Paper and Ink Drawings from Drawing Lab (we will only use a tiny bit of TP!)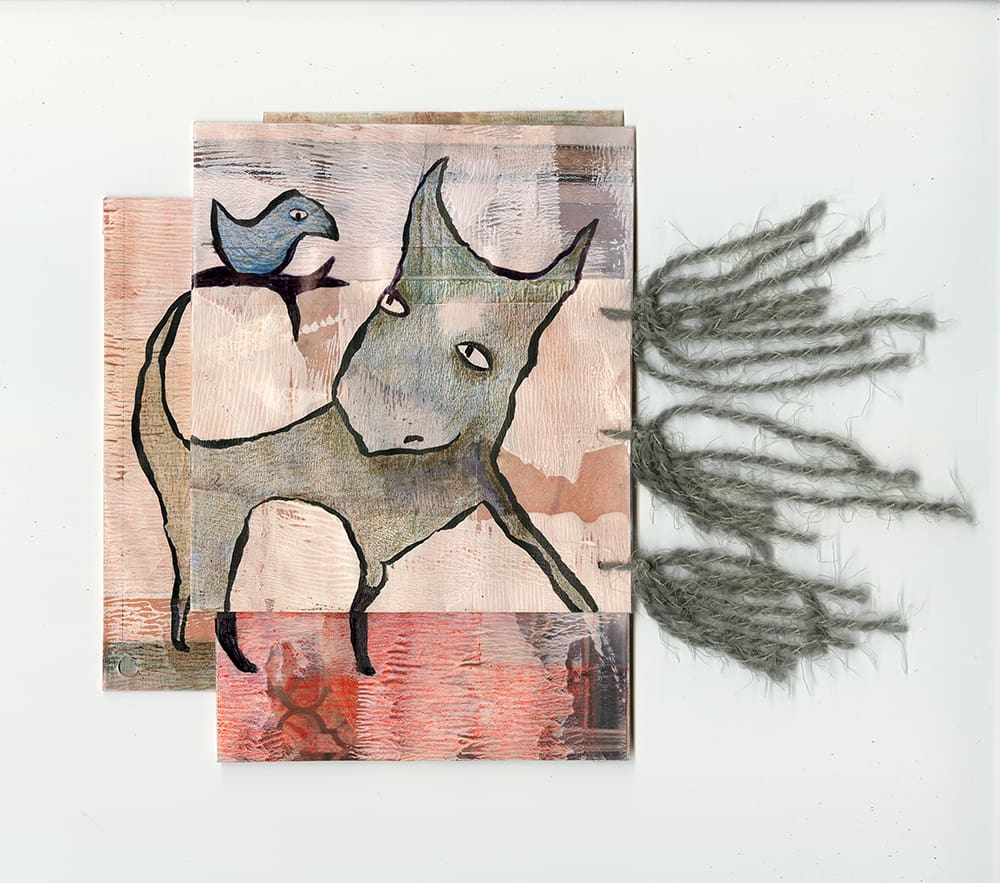 A revised and updated  Junk Mail Artist Book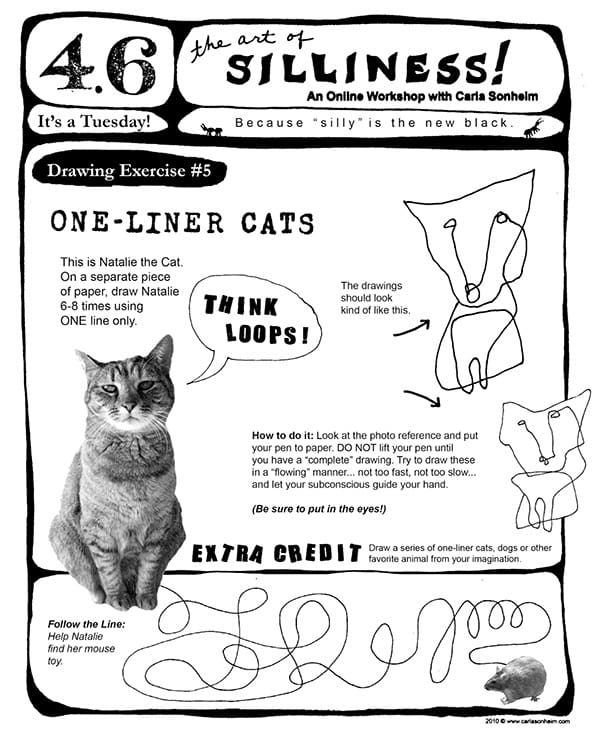 And worksheets from  The Art of Silliness!
Thank you, and I hope you can join in!
Carla