Class Description
Whether you draw realistically, stylistically, or hardly at all, this 21-day workshop will give you the motivation, direction, and inspiration to get your pencil moving.
Making that first mark can be the hardest part, so we will start with exercises to help you shed your inhibitions, loosen your hand and eyes, and simply have fun filling the blank page.
From there we will progress to drawing from life, from photos, and imagination using a variety of techniques and materials. Each assignment is designed to help you free your individual creative self through the act of drawing.
---
Class Itinerary:
Day 0 – Eyes Closed Drawings
Day 1 – Wrong-Handed Drawings
Day 2 – One-Liners
Day 3 – Haiku Drawings
Day 4 – Blind Contours
Day 5 – Contour Drawings
Day 6 – Cheater Blinds
Day 7 – Scribbly Drawings
Day 8 – Blob Hunting
Day 9 – Picasso Dogs
Day 10 – Blobimals
Day 11 – Pencil Sketches
Day 12 – Eraser Drawings
Day 13 – Vine Charcoal
Day 14 – Side-Only Charcoal
Day 15 – Figure Drawing – Gestures
Day 16 – Figure Drawing – Longer Pose
Day 17 – Figure Drawing – Ink Studies
Day 18 – Abstracted Faces
Day 19 – Abstracted Minutia
Day 20 – Random Pick Drawings
Day 21 – Create an Assignment
---
Each day of the class will include:
A detailed assignment via the "Draw!" blog.
A short video demonstrating the techniques used in the assignment.
A Flickr group to share your work with like-minded individuals from all over the world!
---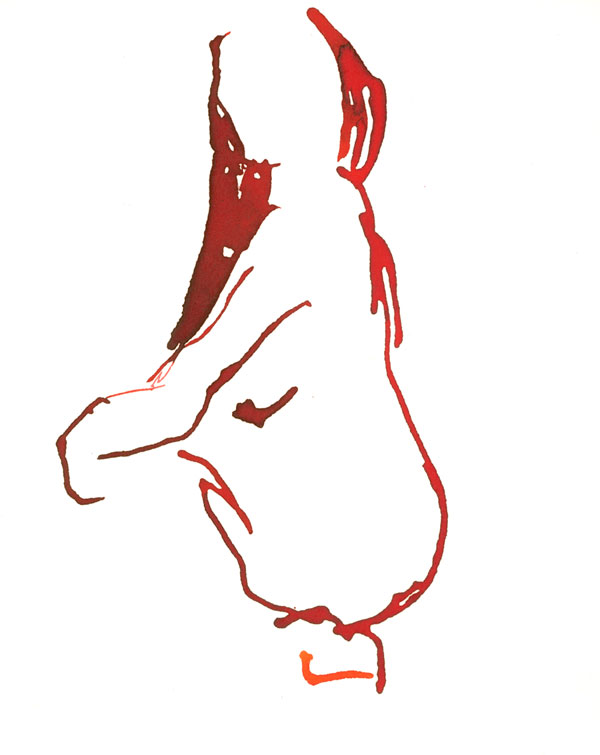 Drawing is fundamentally a language of creativity that we speak naturally as children, and often lose touch with as adults. I believe that anyone can benefit from drawing and that simply making marks on paper is in itself freeing and invigorating.