Class Description
Take this class if you want to try your hand at different drawing styles and methods, love the human face, or want to start developing your own unique face "style."
We will draw from live models, from photos, and our imaginations. We'll use watercolor, pencil, pastels, and colored pencils to create 50 quick faces by the end of the week. End goal: You don't want to draw faces like me or anyone else — you want to draw like YOU!
Note: This is a shortened, re-filming of "Faces 101," one of my first online classes. The exercises in this new version are the same… the only difference is the presenter is a little more confident on camera. 😉
---
Class Itinerary
In this class we will focus on drawing and painting the human face. We will do nine different assignments that allow you to approach your subjects fast, slow, messily, neatly, realistically, abstractly — all to help ferret out your own unique and personal style.
Lesson 1: Blind Contours, Wrong-Handed Drawing, and Watercolor Faces
Lesson 2: Contours, One-Liners, and Realistic Drawings
Optional: Scribbly Drawings
Lesson 3: Shading, Eraser Drawings, Pastel Faces
Lesson 1
Blind contours, wrong-handed drawing, and watercolor faces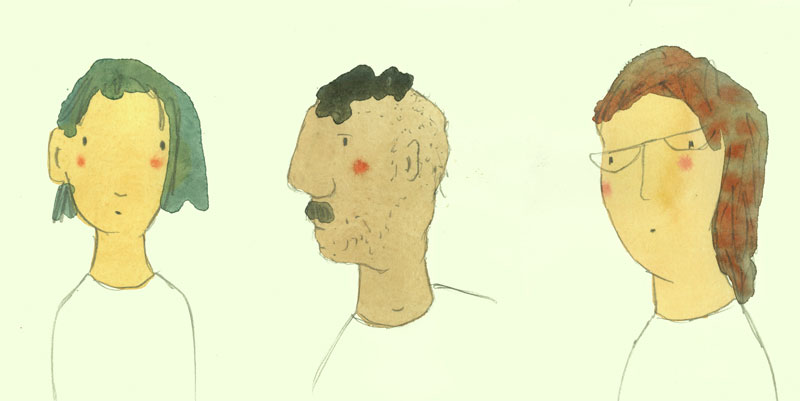 Lesson 2
Contours, one-liners, and realistic drawings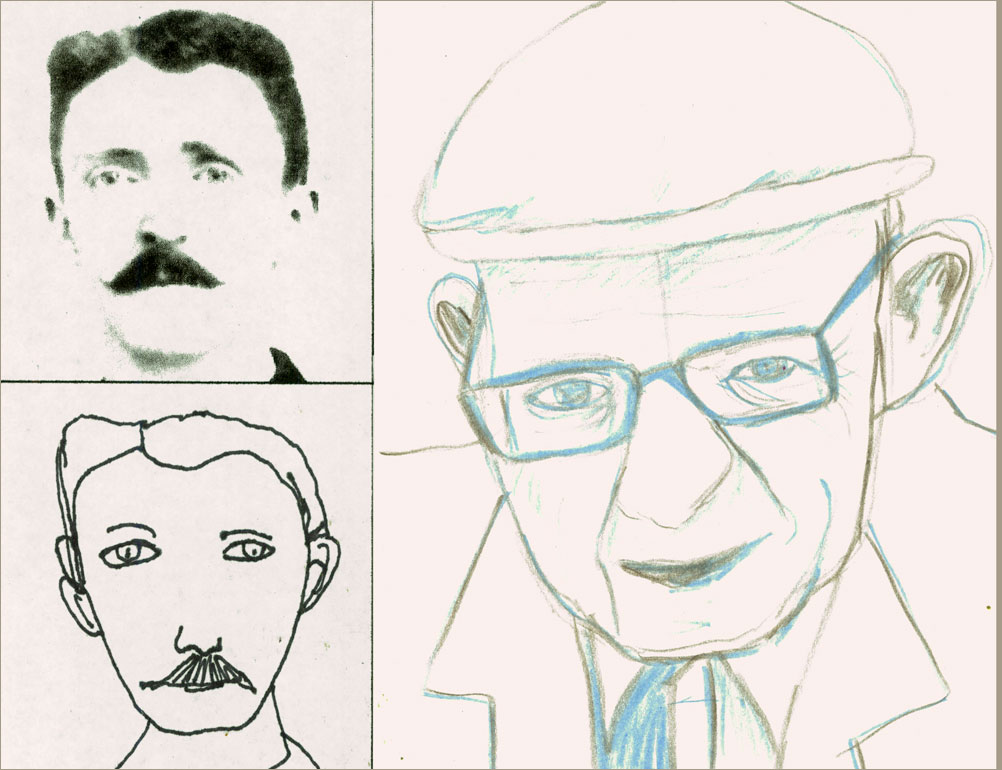 Optional Assignment
10 scribbly faces from life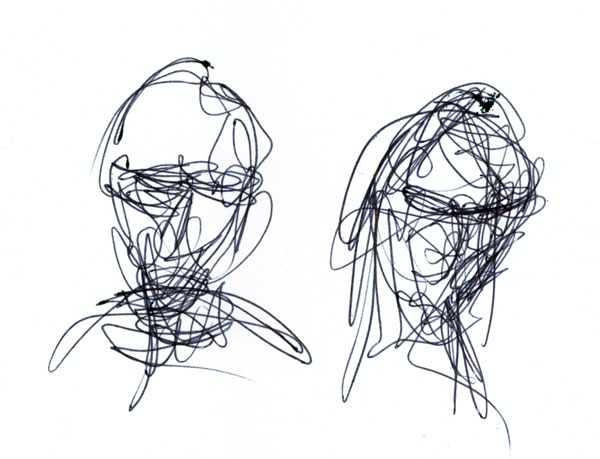 Lesson 3
Shading, eraser drawings, pastel faces