Class Description
A Live Workshop via Zoom
Saturday, April 30 Postponed until May 7 • 9am – 12:30pm PT
3.5 Hours – $45
Hi everyone! I'm excited to again offer Gelli® Plate Printmaking as a workshop via Zoom. Create beautiful monotypes without a press and with limited supplies! In this live, technique-based class, we will work on fine-art quality abstracted landscapes. And I have a few new techniques to show you as well!
The monotype printing process is something that got me really excited about art over 20 years ago. You never know what you're going to get, and I love the myriad of textures and patterns! The Gelli® Plate allows you to create beautiful monotypes without a press, using materials anyone has in their studio.
In this 3-hour live workshop we will work on how to apply bands of color and texture, develop your images with layers, stencils, stamping and drawing, and tips for finishing your prints. It doesn't matter if you print all the time or have yet to pull your first one, this get-together promises to be a productive and fun day.  Warning: Gelli® Plate Printmaking is addictive!
________________________
Class Itinerary
9am – Welcome
9:15am – Bands of Color, Texture
10am – Working in Layers, Glazing, Stamping
10:30am – Break
11am – Stencils & Brayer Drawing
12pm – Q+A
12:30pm – Class Ends
Class runs Pacific Time with a half-hour break in the middle (click HERE for time converter, but basically it's a morning workshop for West Coast USA, an afternoon workshop for East Coasters, and an evening workshop for Europeans).
________________________
Nuts & Bolts
• Class will run live via Zoom on Saturday, May 7, 2022. 9am – 12:30pm Pacific Time with a half-hour break in the middle (click HERE for time converter).
• The Zoom link and instructions will be sent about a week before class, and then again the day of the workshop.
• If for some reason you can't make the live session, a video recording will be sent within 24 hours after the end of class.
• This live workshop is based off of our bestselling online class, Gelli® Plate Printmaking.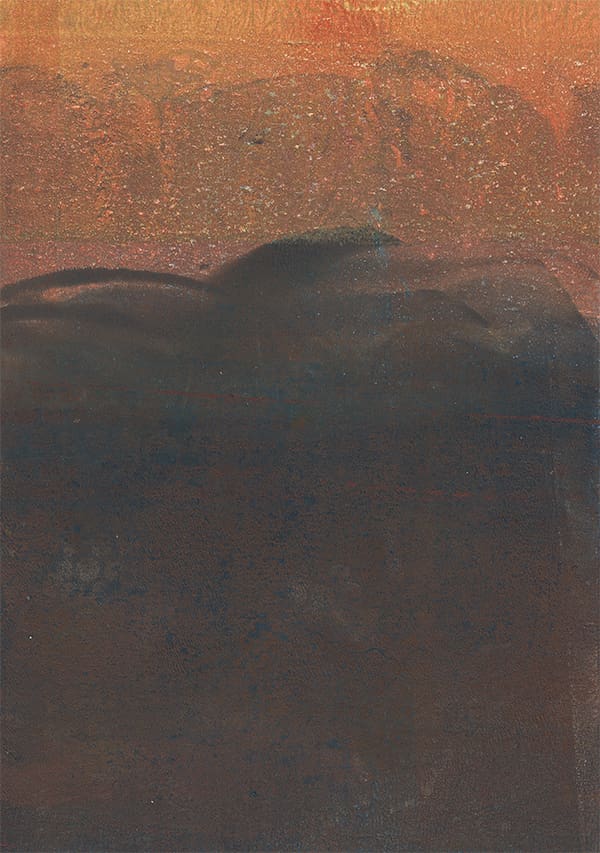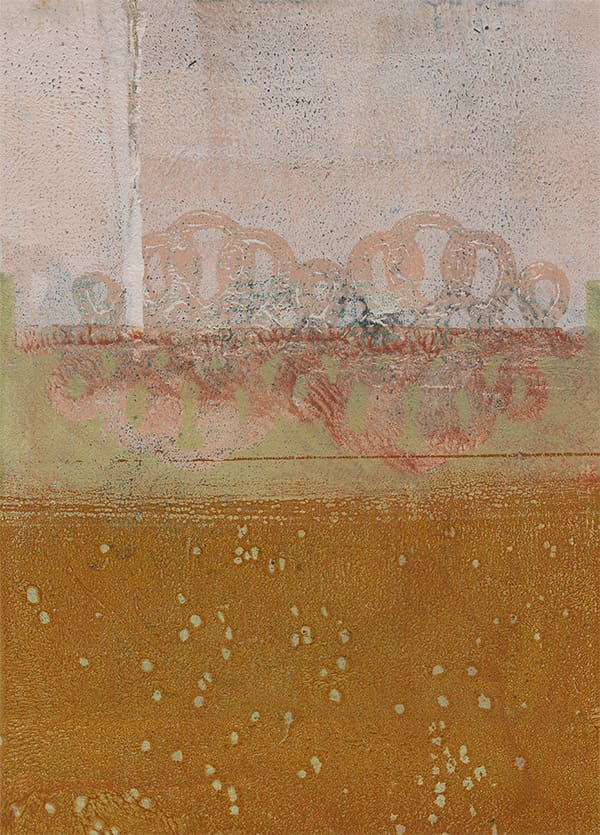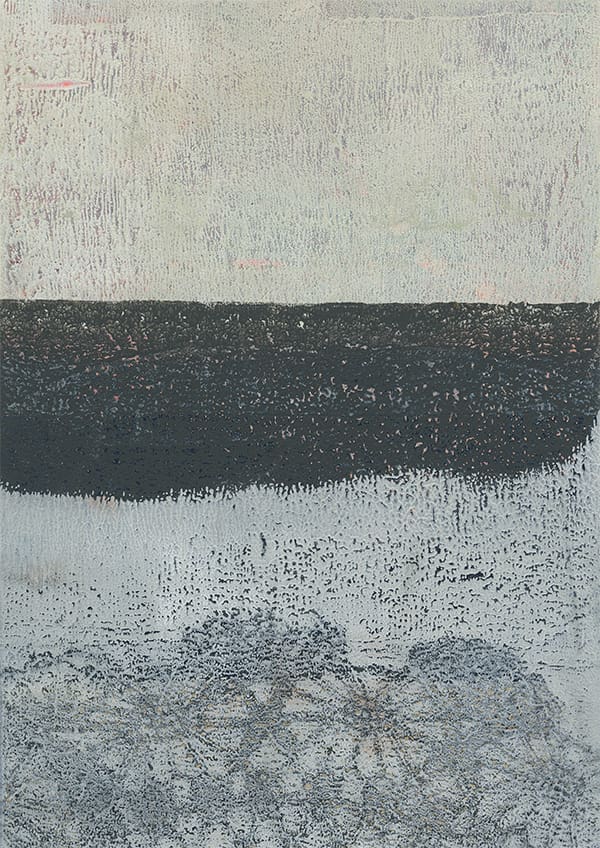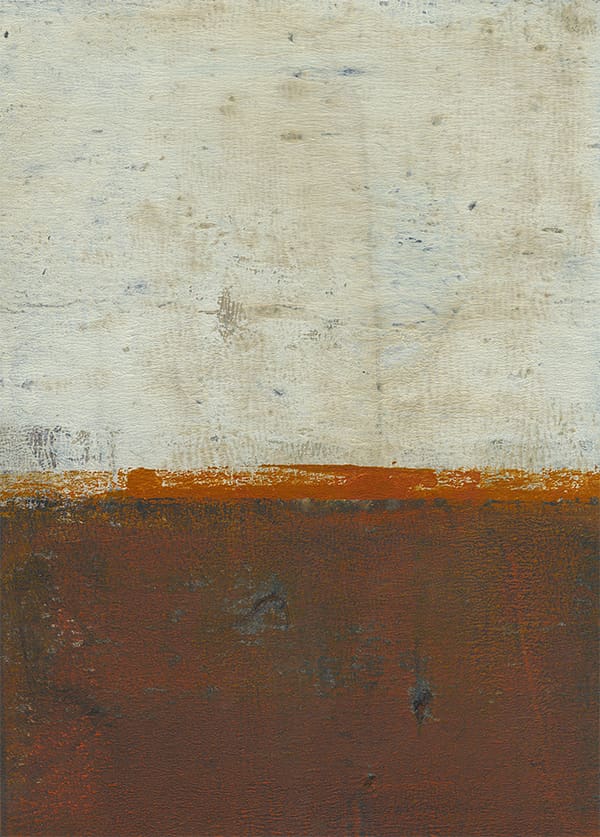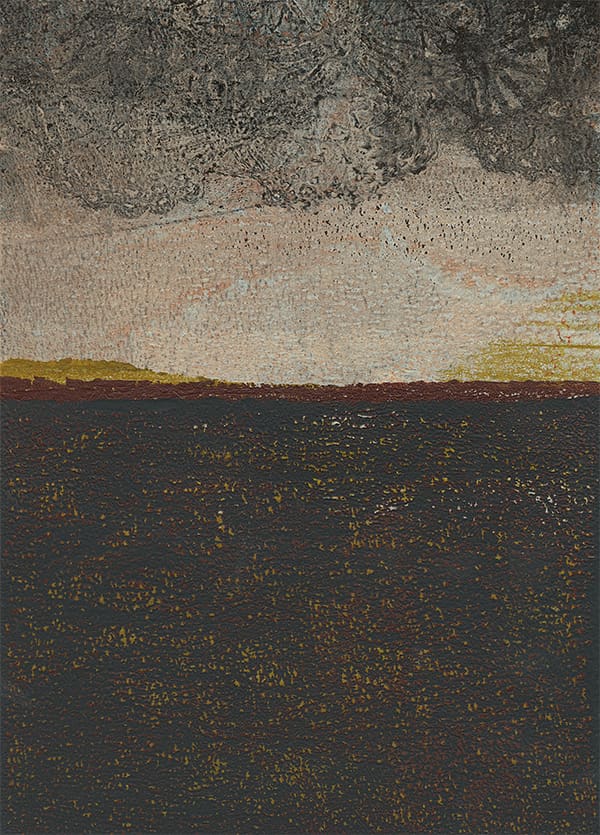 Create up to eight 5″x7″ abstracted landscapes during this class!