Class Description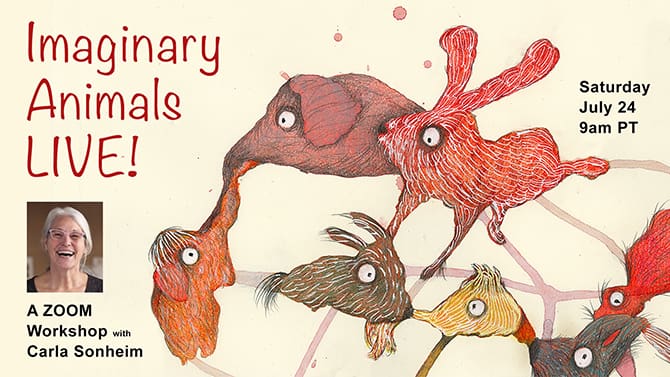 A Live Workshop via Zoom
Saturday, July 24, 2021 9am PST  (Last day to sign up: July 31, 2021)
3.5 Hours – $45
Hello! In this live workshop we will make a whole slew of "blob" imaginary animals from random and found patterns — trash! sidewalk cracks! ginger roots! — that we turn into finished characters. I really love working this way because the process leads the way, and I come up with fantastical animals that I would never think of on my own. I first started making animals from sidewalk cracks in 2005 and have taught several classes over the years — and even wrote a book about it! It's been over 15 years and I always come back to them… and I think I apply the basic principle to most of my other work as well!
We will get together via zoom for 3.5 hours on Saturday, July 24th at 9am Pacific Time. The class follows our basic format with some demos and assignments followed by break-out groups and then getting back together to share and comment. I really enjoy this format because it's as close to teaching in real life as you can get without actually being there!
Please join us! You don't need any drawing experience or even practice drawing animals… that's the magic of it. The supplies you'll need are fairly simple: watercolor, colored pencils, white ink, a graphite pencil and some charcoal.
Carla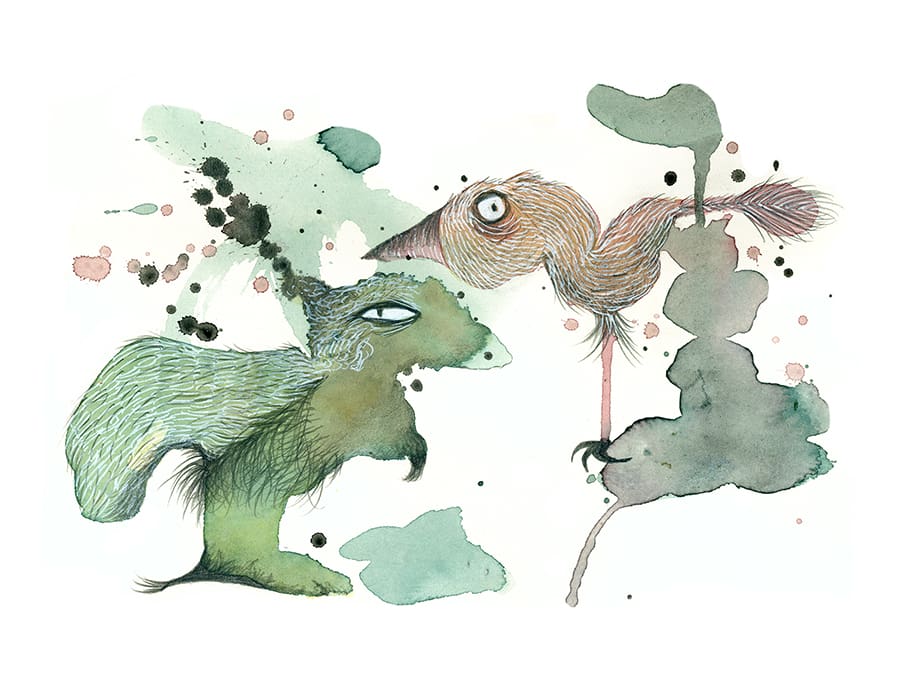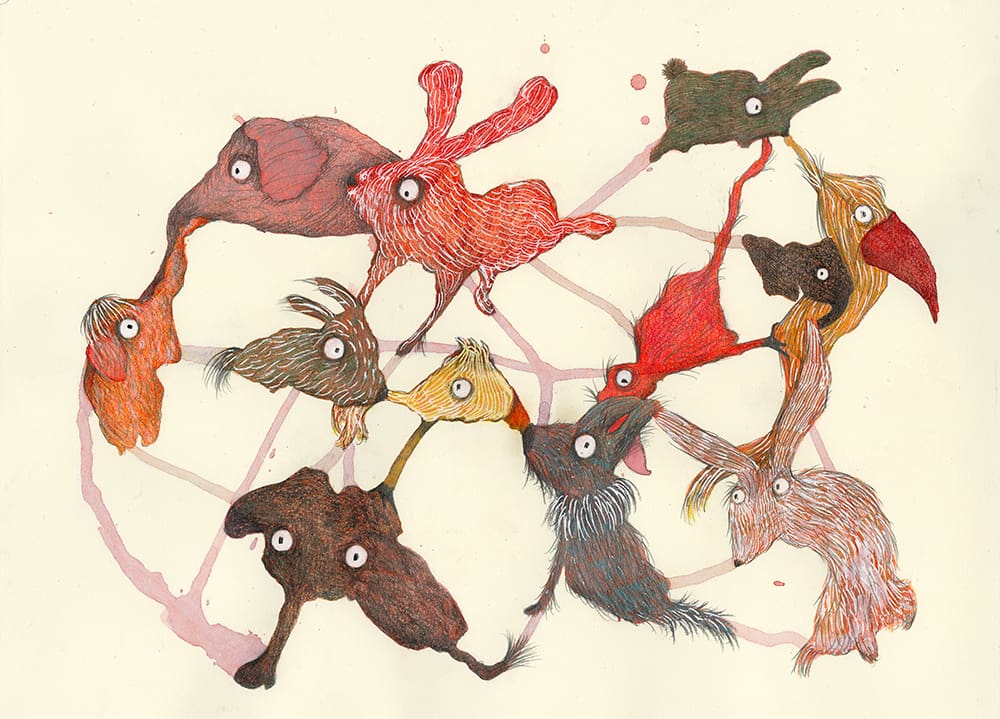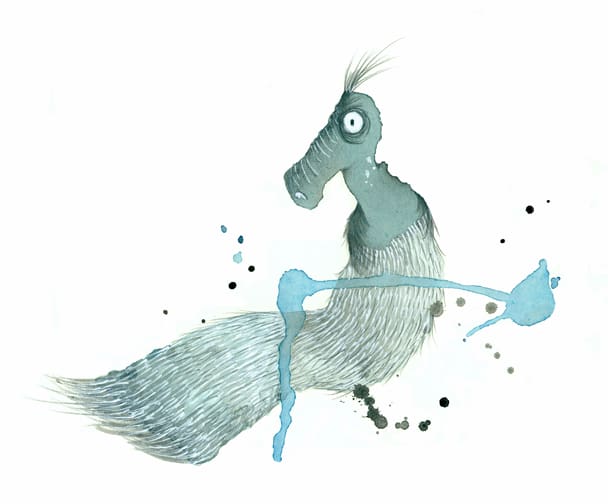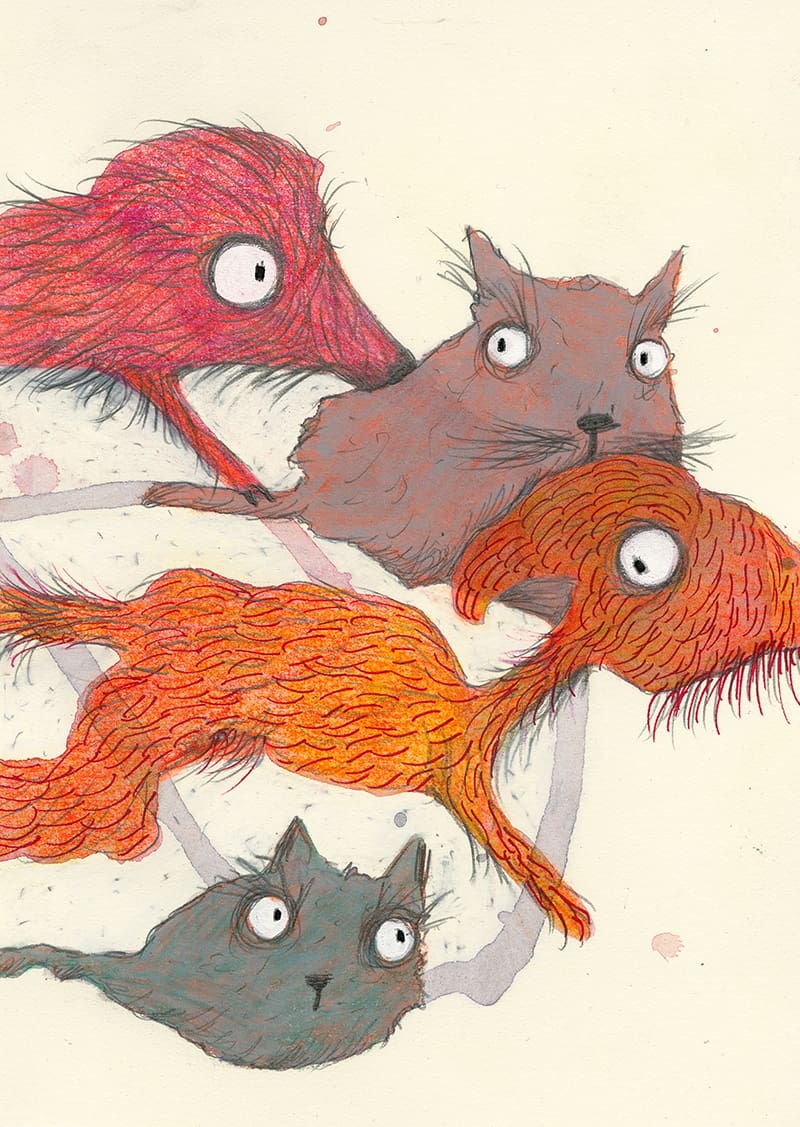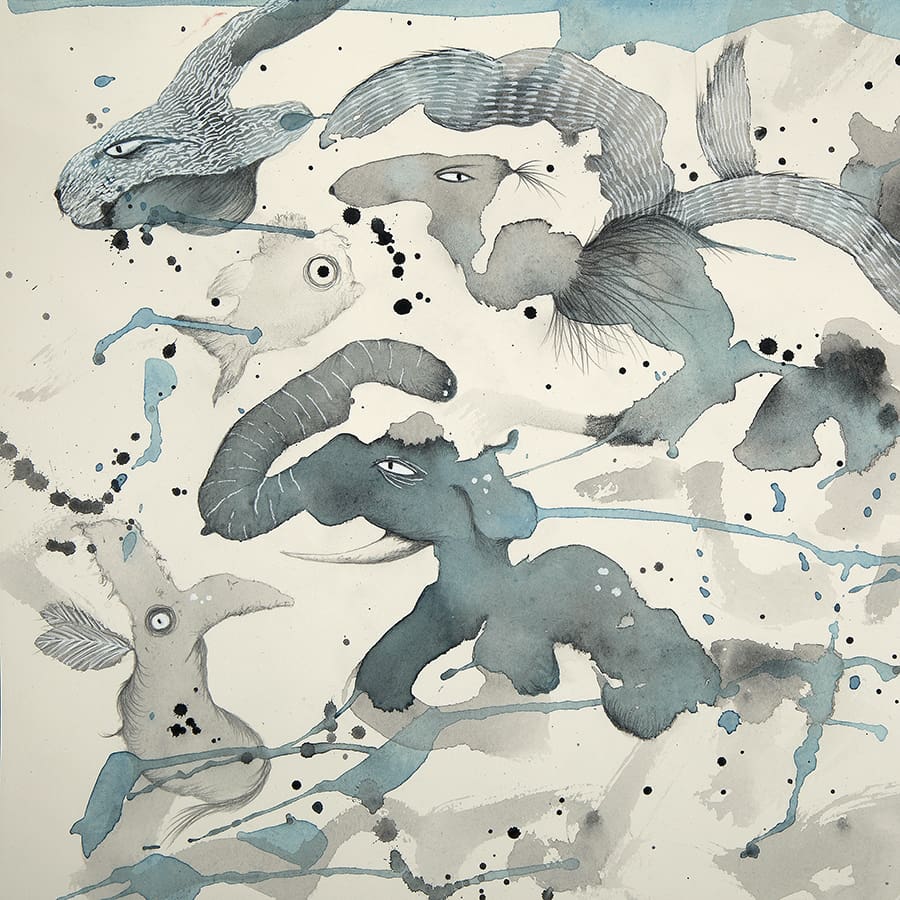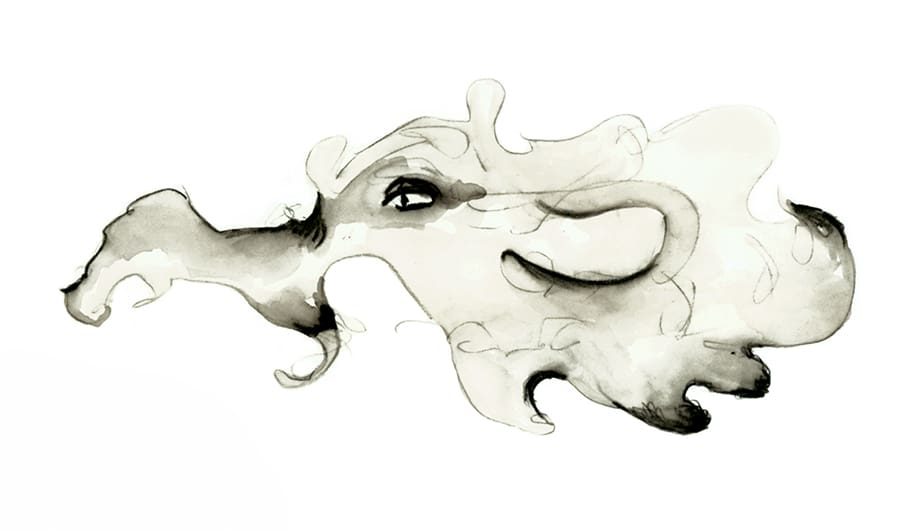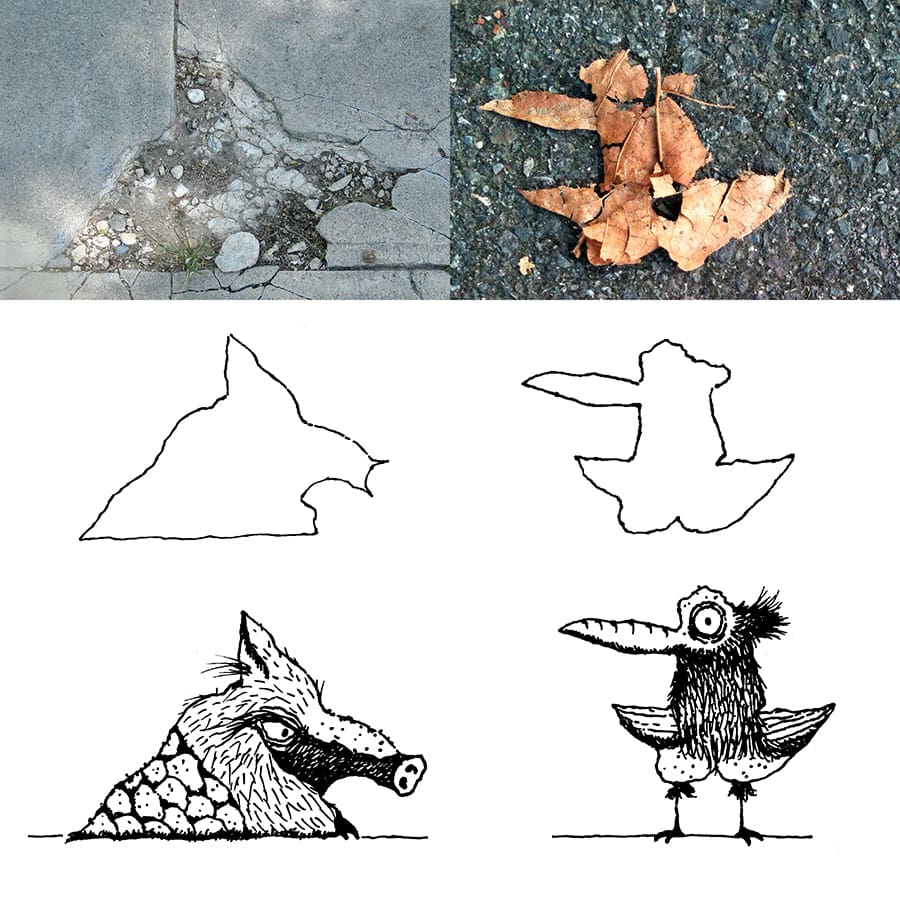 ________________________
Class Itinerary
9am – Welcome!
9:15am –  10 Blob Drawings
10am – Drawing Blast from Photos
10:15am – Abstract Watercolor Starts
10:45am – Break
11:00am – Finding Animals, Shading & Textures
12:15pm – Q+A and Show+Tell
12:30pm – Class Ends
Class runs Pacific Time with a 15-minute break in the middle (click HERE for time converter, but basically it's a morning workshop for West Coast USA, an afternoon workshop for East Coasters, and an evening workshop for Europeans).
________________________
Nuts & Bolts
• Class will run live via Zoom on Saturday, July 24, 2021. 9am – 12:30pm Pacific Time with a 15-minute break in the middle (click HERE for time converter).
• The Zoom link and instructions will be sent within 24 hours after signup.
• If for some reason you can't make the live session, a video recording will be sent within 48 hours after the end of class.
• This live workshop is based off of exercises from my second book, "Imaginary Animals: A Mixed-Media Workshop with Carla Sonheim."
• Scholarships are available! Email steve@carlasonheim.com for more information.