Class Description
Hi, my name is Diane Culhane.
"Table Top" is a term I have created to explore the traditional "Still Lifes" within our contemporary lives. Joining the definition of still life: a visual fine art term, representational painting or drawing of inanimate objects, such as fruits, flowers, etc."Table Top"  will echo the same type of inanimate objects.
Inside of this class, the foundation will be set based on fabulous old master's still life paintings, such as cubist painter Paul Cezanne, Pierre Bonnard, and Matisse.
Students, you will transform your experience with the tradition of still life, practiced by many throughout the ages, into something uniquely all your own, changed by imaginative approaches via various innovative approaches in this class.
Starting with drawing, during a dining experience, ending up with acrylic painting. Line will be deeply explored and color of prismacolor pencils too on to various surfaces.
See. Experience. Draw. Color. Paint.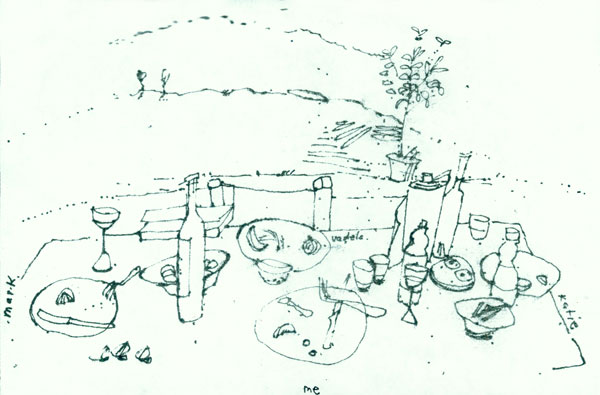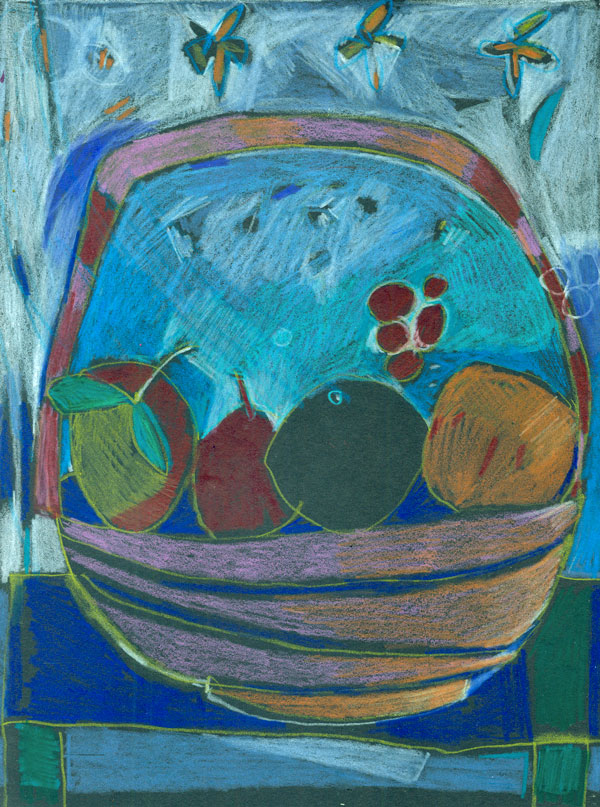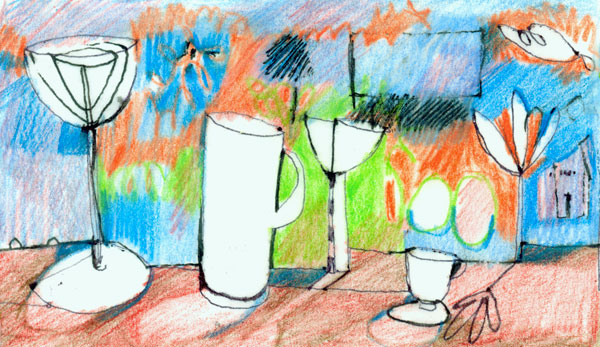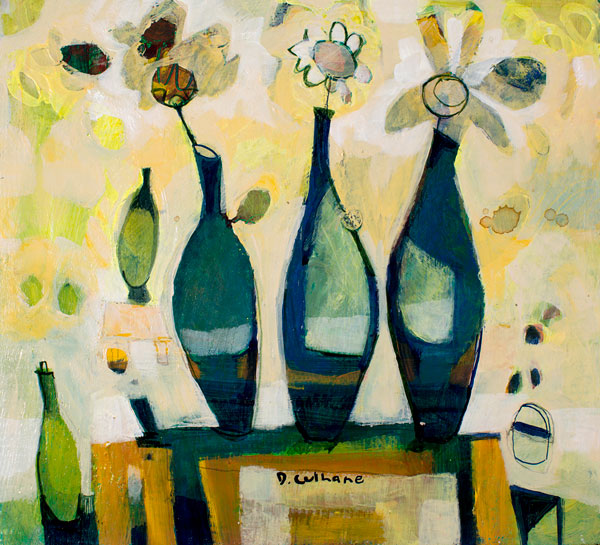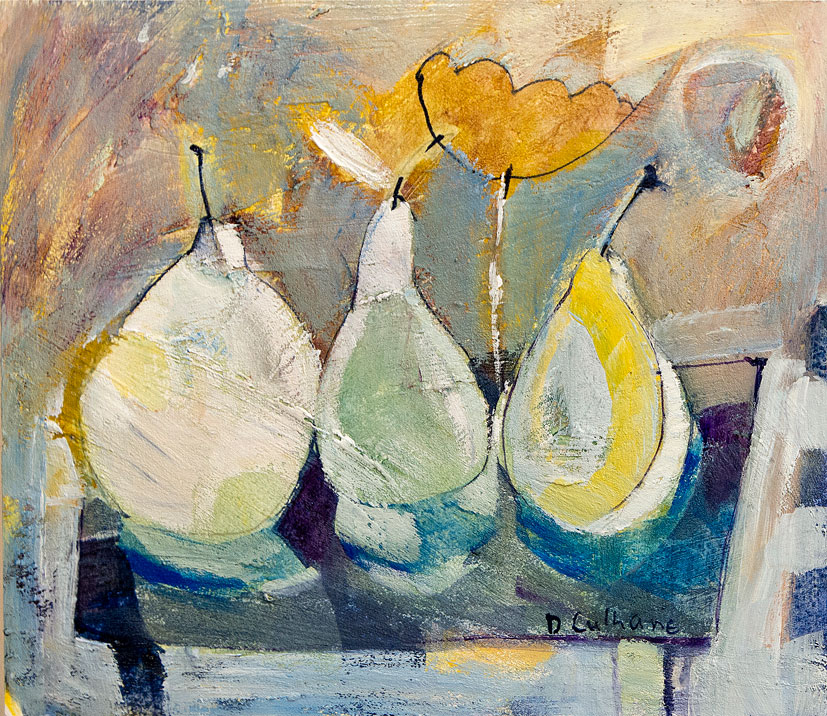 CLASS ITINERARY
Lesson 1: Gathering Together/Dining
Start the class by drawing your dining experience. Will talk about line quality, perspective, editing, and more.
Lesson 2: Table Top/Basket, Bowl, Fruit
Playing with and understanding color choices; composition; Prismacolors on black substrate
Lesson 3: Table Tops/Glass Bottles
Will move to transparent bottles of various shapes, sizes, colors; Prismacolors on vellum
Lesson 4: Glazing
Glaze with acrylic paints and gel mediums on watercolor paper
Lessons 5 & 6: Table Top Acrylic Paintings
Layering from bottom to top with acrylics paints and light molding paste; wood and/or canvas.