Cats! Online Class with Carla Sonheim
---
Cats!
Three-Lesson Class with Carla Sonheim
Drawing, Watercolor, Mixed Media • $25
Now available as a self-study class.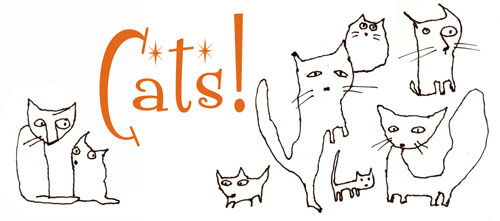 A 3-Lesson, "bite-sized" Lunch Hour Art class!!
* * *
Cat lovers unite!
In this drawing and painting class you will become the cat lady (or gentleman!) you never-wanted-but-secretly-DO-want to be, with cats, cats, and more cats in your home and sketchbooks.
We will create a menagerie of imaginary cats with watercolors, markers, acrylics, and fabric! Each lesson includes a short drawing assignment and a main mixed-media lesson. Watching cat videos optional.
Join me!
(Of course dog lovers are welcome to join, too! I'm working on a "dog" class for Fall 2015.)
Your itinerary:
Lesson 1: Watercolor & Imagination
layered watercolor cat "blob" paintings & a gaggle of kitties from imagination
Tuesday, June 16th
Lesson 2: Markers & Life
loose, expressive cats and drawing from photos and life
Wednesday, June 17th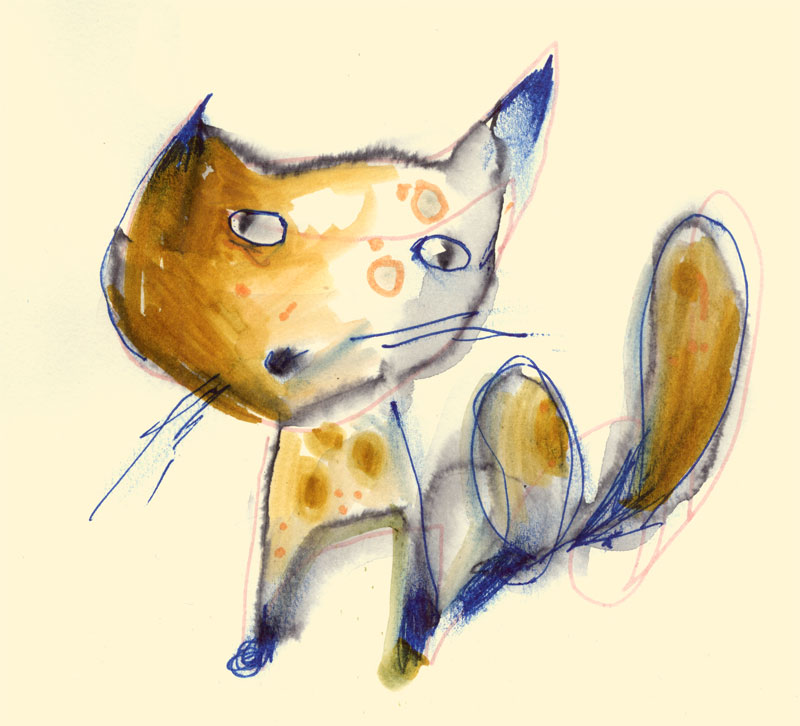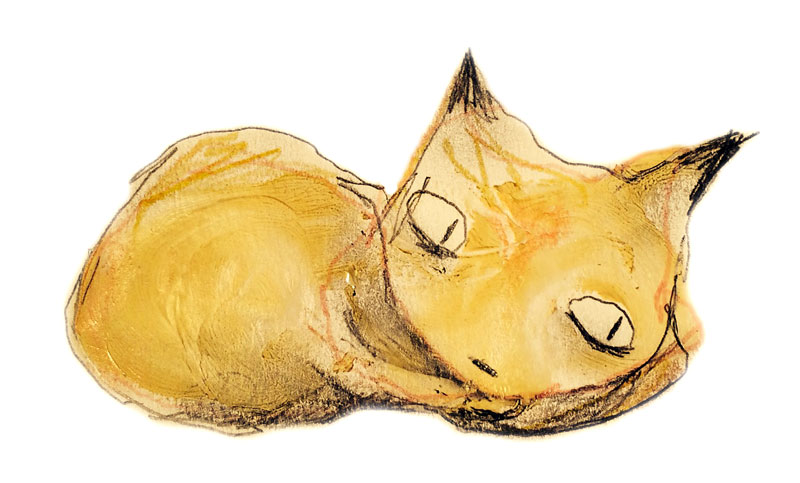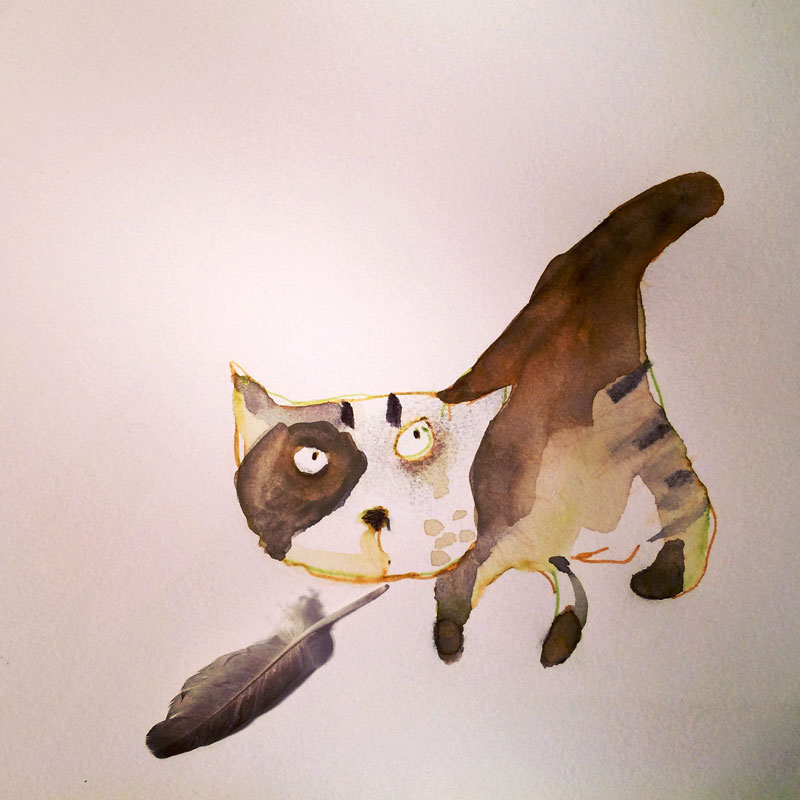 Lesson 3: Acrylics & Fabric
the quickest acrylic paintings you'll ever make, and a "bonus" cat pillow lesson
Friday, June 19th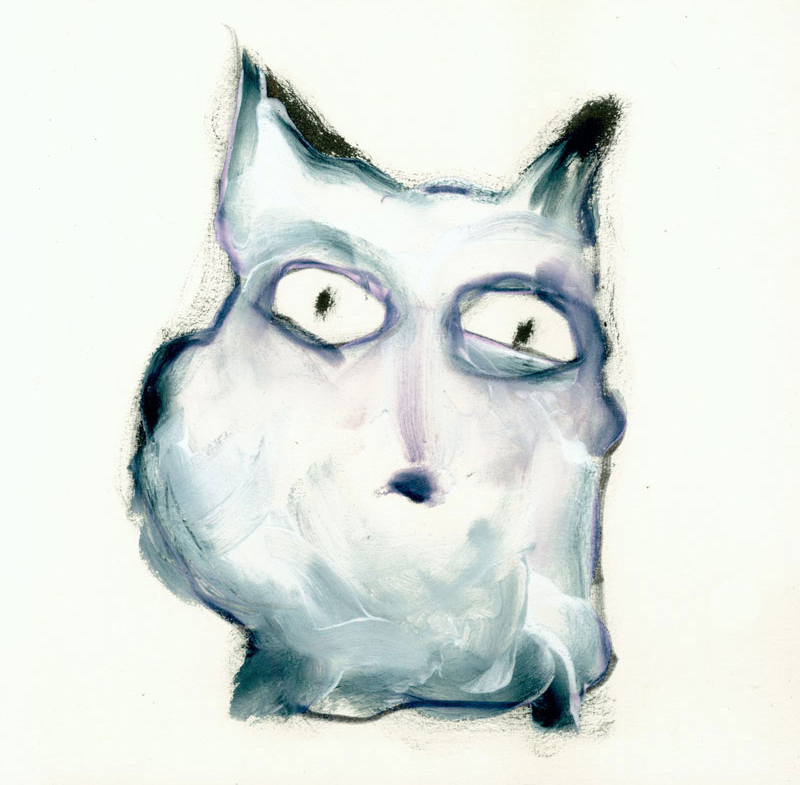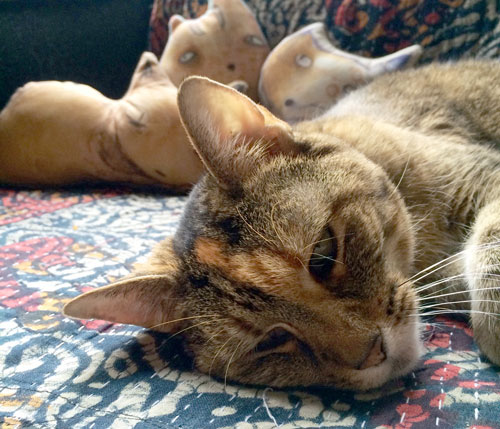 * * *
Join this fun class today! Now available as a self-study class.
Questions?
I'm happy to answer any questions! Please email me at carla[at]carlasonheim.com and I'll get right back to you!
Supplies?
For this class you will need watercolors, water soluble markers, watercolor paper, white or cream acrylic paint, white paint pen, watercolor paper and a #12 round brush. Pillow supplies: printer, Fabric Inkjet Sheets, sewing machine, fabric scraps.
---