"Doings of a Do-o-dle" with Diane Culhane
---
Doings of a Do-o-dle! Online Class from Silly U on Vimeo.
Drawing, Acrylic Painting
2-Week Class; 6 Lessons Total
Now available as a self-study class.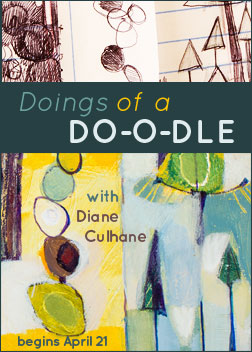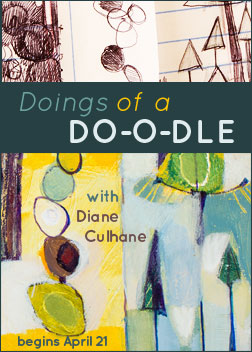 This class is about exploring your Do-o-dling!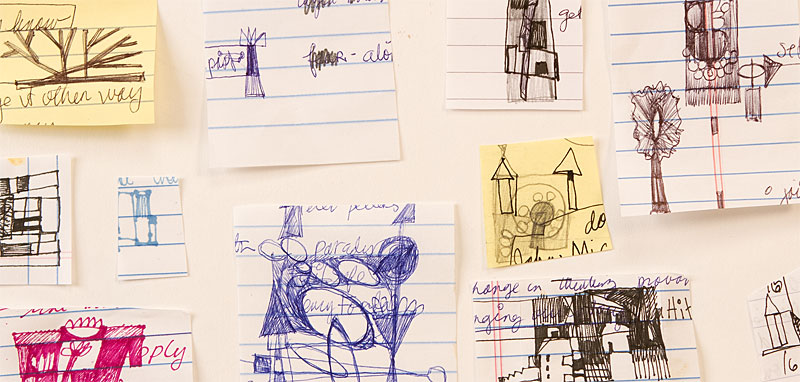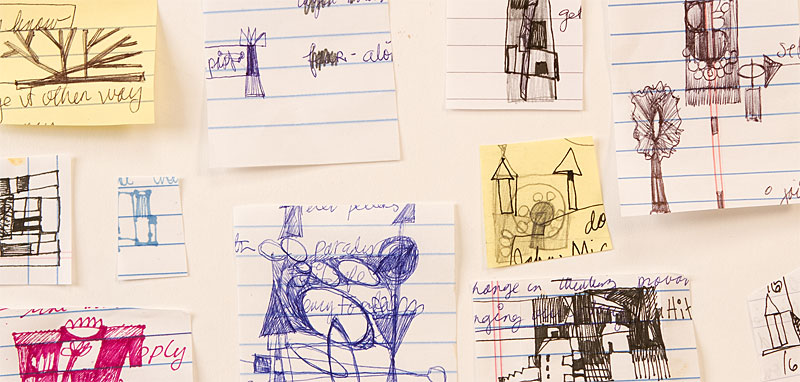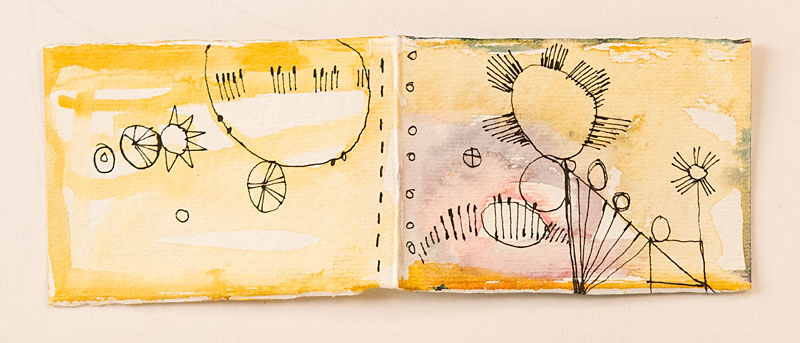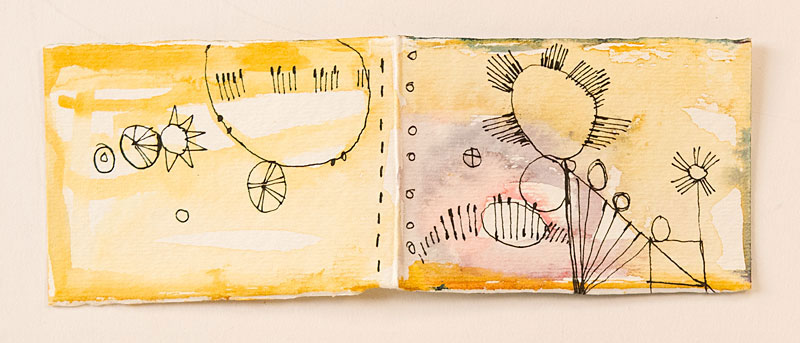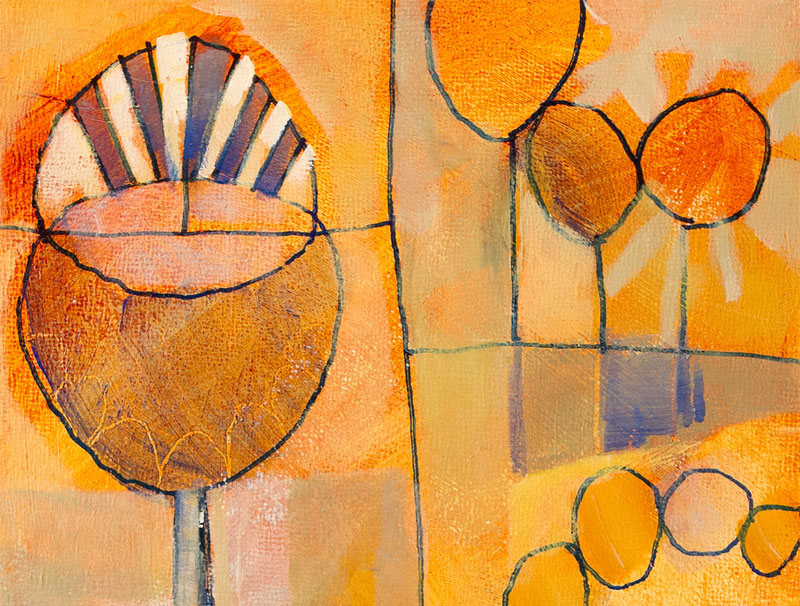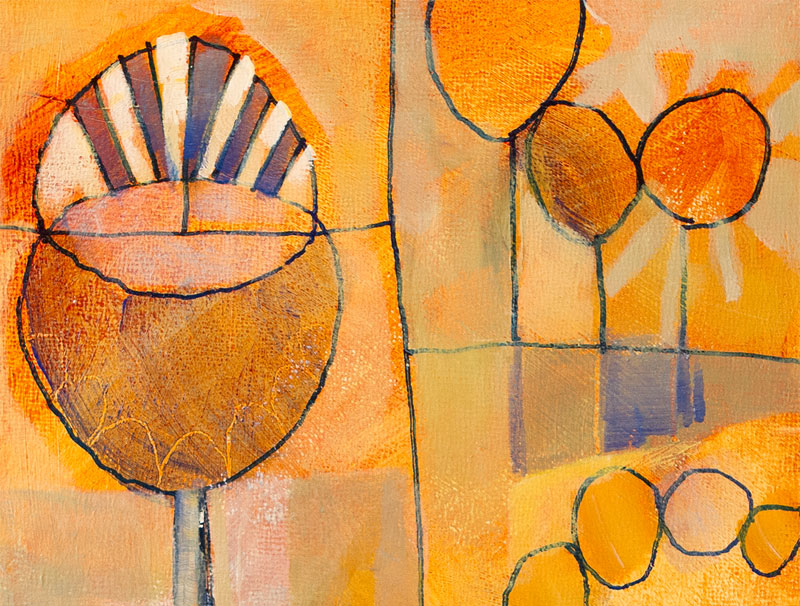 Doodle your way into a big painting!
Doodling is really just mark making… marks that happen when you are otherwise occupied.
These marks that flow from you naturally while you are doodling can be an expression of your style, like your handwriting. In this class we will look at our doodles as resources; treasures from which we can create full-sized paintings.
Even if you don't consider yourself a doodler, the exercises and techniques in this class will give you a fun way to tap into your personal style.
We will:
– Dig for treasure/doodle
– Observe & Arrange & Study
– Make folded books for doodle-ready surfaces
– Copy your images with hand/eye coordination
– Scan & enlarge your doodles
– Add color combinations with colored pencil & acrylic paint
– Create compositional grid paintings, and
– Create a Large Do-o-dle Painting!!
I hope you will join me!
Buckets of Joy,
Diane Culhane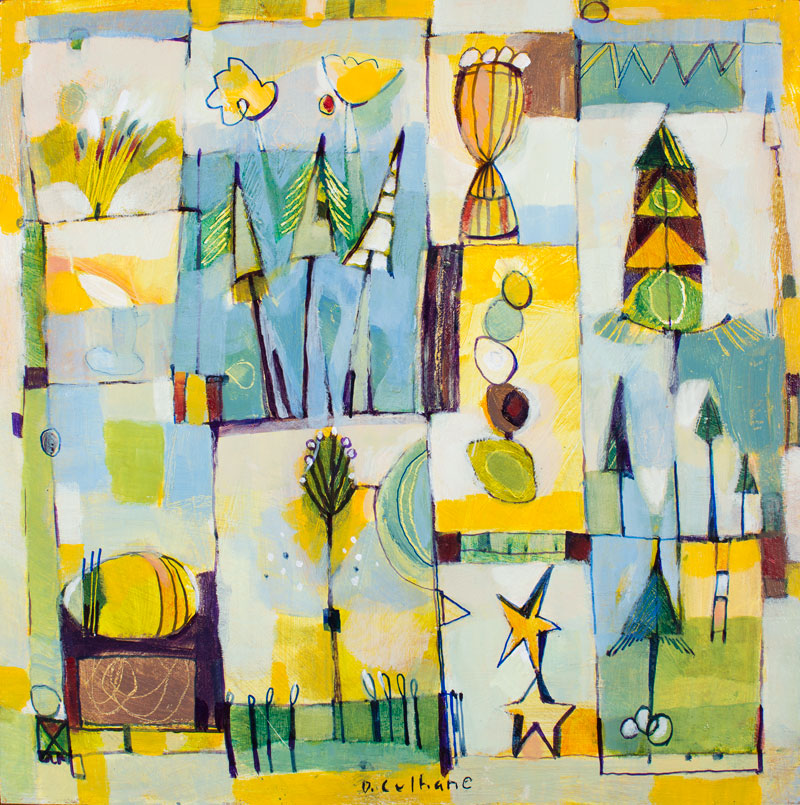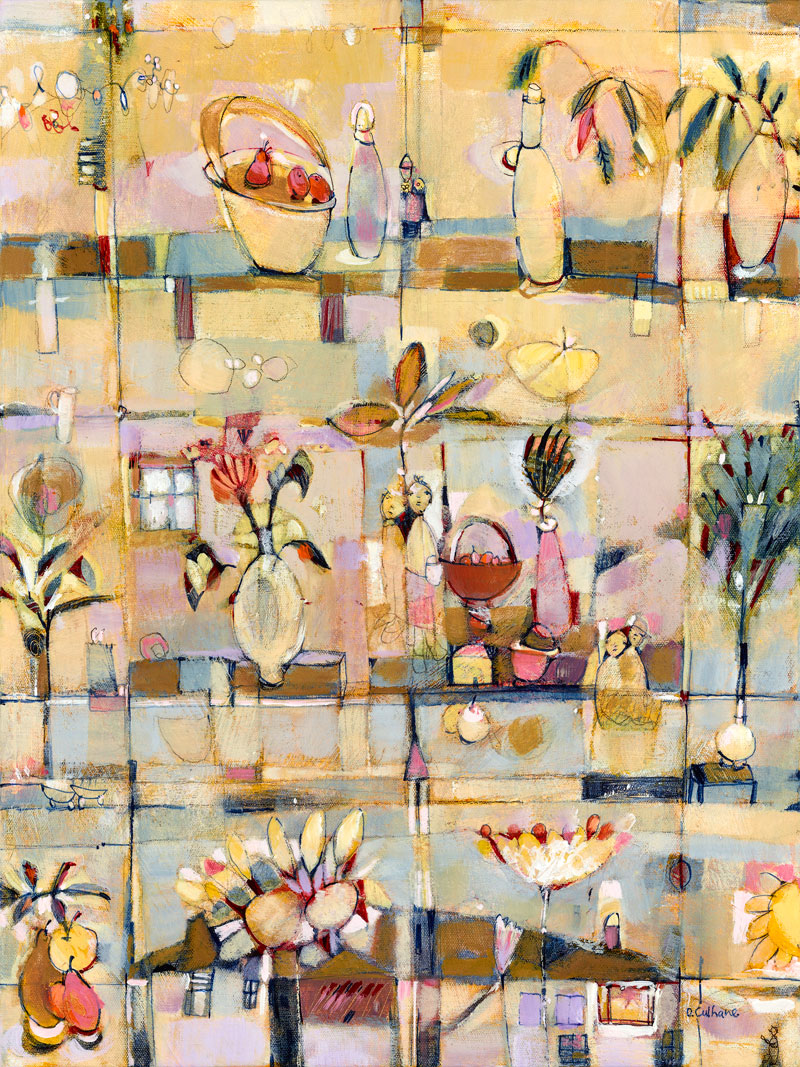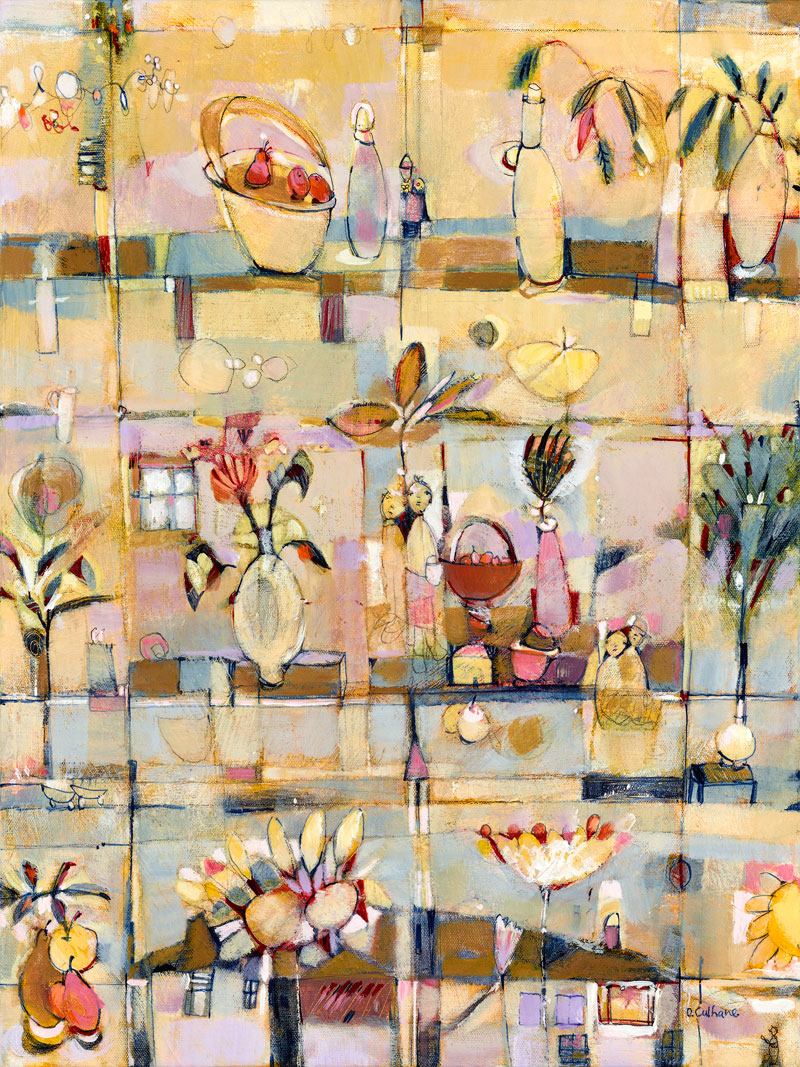 * * * * * * * * * * * 
SUPPLIES NEEDED FOR THIS CLASS: For the Supply List, click HERE.
* * * * * * * * * * * 
NUTS & BOLTS
Here's how this online class works:
• A password-protected blog serves as our clubhouse; there you will find all of the lesson videos and class materials. This class is now a self-study class, so all of the lessons are available to you when you sign up and you can move through the material at your own pace. (Since it was originally in a blog format, you will find the lessons in reverse chronological order… just scroll down for the earlier lessons.)
• A Facebook group has been created for you to (optionally) share your paintings, and enjoy and learn from the artwork of others. (However, if you are shy about posting your art, Diane is always available to look at your work via email.)
• You have indefinite access to the class materials.
• Upon registration, you will receive an email within 48 hours with the links to the class blog and Facebook group.
• Class fee is good for participants living in a single household.
QUESTIONS? carla[at]carlasonheim.com
FAQs – If you've never taken an online class before and would like to know more about our classes, click HERE.
* * * * * * * * * * * 
SIGN UP TODAY!
* * * * * * * * * * *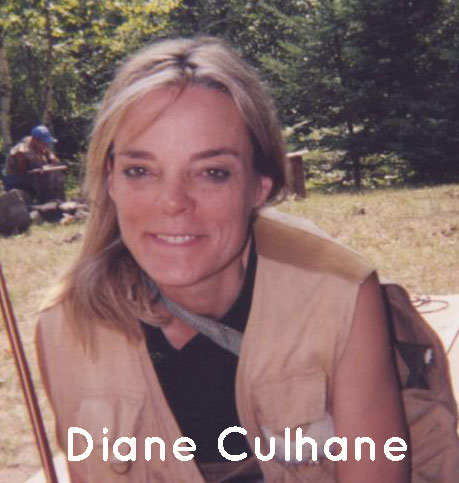 Diane Culhane is a professional artist and art educator who lives West Seattle in a 1910 home, and works out of her studio in Ballard Building C. She received her BFA from the University of Utah and Master's Degree from Seattle University.
Diane has taught for The Bellevue School District, Seattle Pacific University, Kirkland Arts Center, Bellevue Arts Museum and currently directs and owns Kelsey Creek Fine Art School for children in the summer.
Visit her website at: www.dianeculhaneart.com
---