Marbling with Nail Polish – Tutorial
---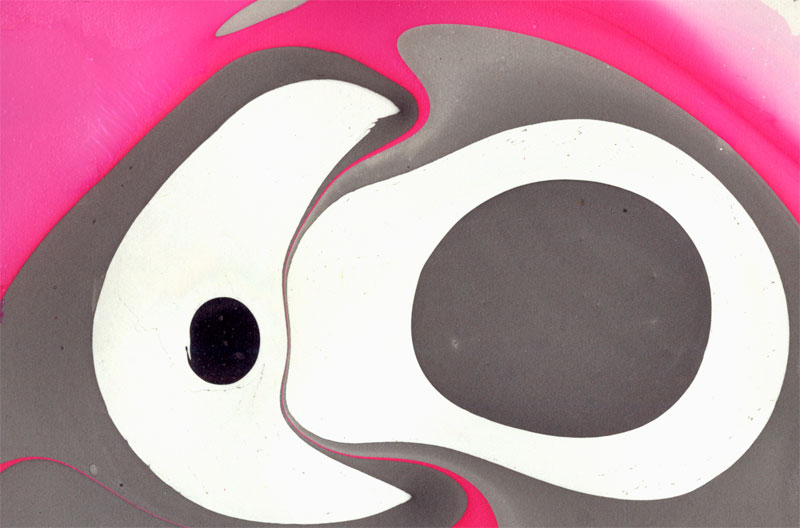 Marbling with Nail Polish – Art Tutorial with Carla Sonheim from Silly U on Vimeo.
Hello!
Above you will find a short tutorial on how I've been marbling with nail polish.  To try this, you will need
— 2 or more colors of nail polish
— some stiff paper (I like to use 140# hot press watercolor paper)
— a small tub filled with water
— a sharp object such as a needle or nail
— rag, scissors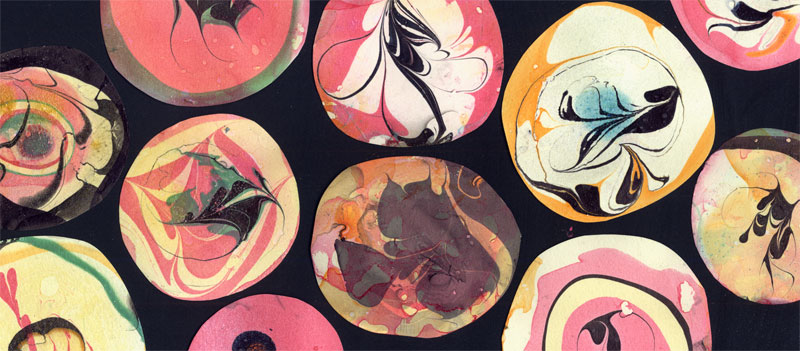 If you could like to create circles like the ones above, just cut your paper into circles before you marble.
Have fun, and upload your creations to either the "Carla Sonheim Presents" Flickr or Facebook sites!
_______________
For more fun TUTORIALS, click HERE!
To sign up for our NEWSLETTER so you don't miss the next free tutorial, click HERE!
---