Class Description
Three Flower Paintings
Instructor: Jennifer Mercede
6 Lessons • On sale for $72.25
Welcome to the bright, whimsical and colorful world of Jennifer Mercede! In this class, you will create three separate floral paintings of various sizes on wood panels… THREE different approaches! We'll draw from life, get imaginative, play with color and composition. You'll approach each of the three paintings a little differently, using flowers as our inspiration for all.
In the first painting we will draw from real flowers and create an elegant and loose all-over pattern with the wood showing through: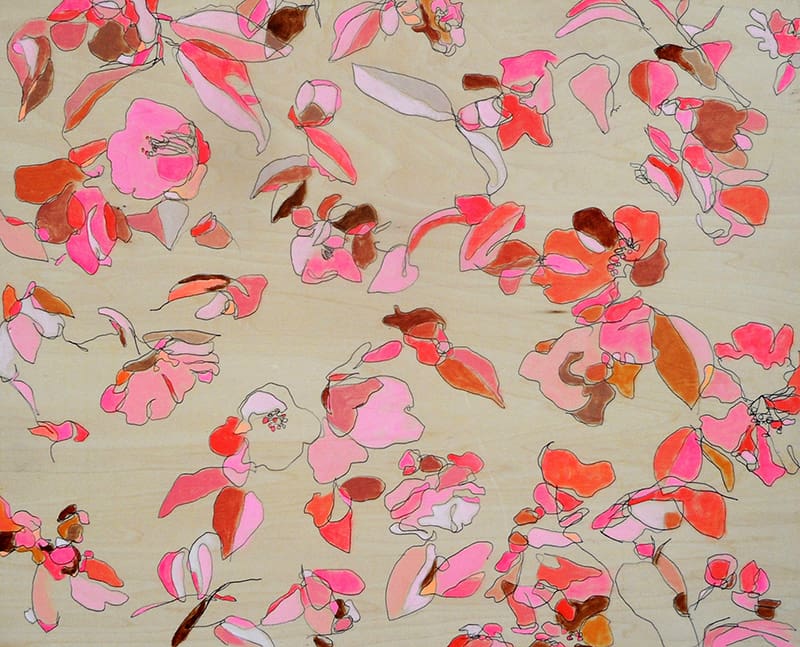 In the second painting, you'll get a little funky with imaginary flowers, and you will be painting on a colored substrate for a different effect: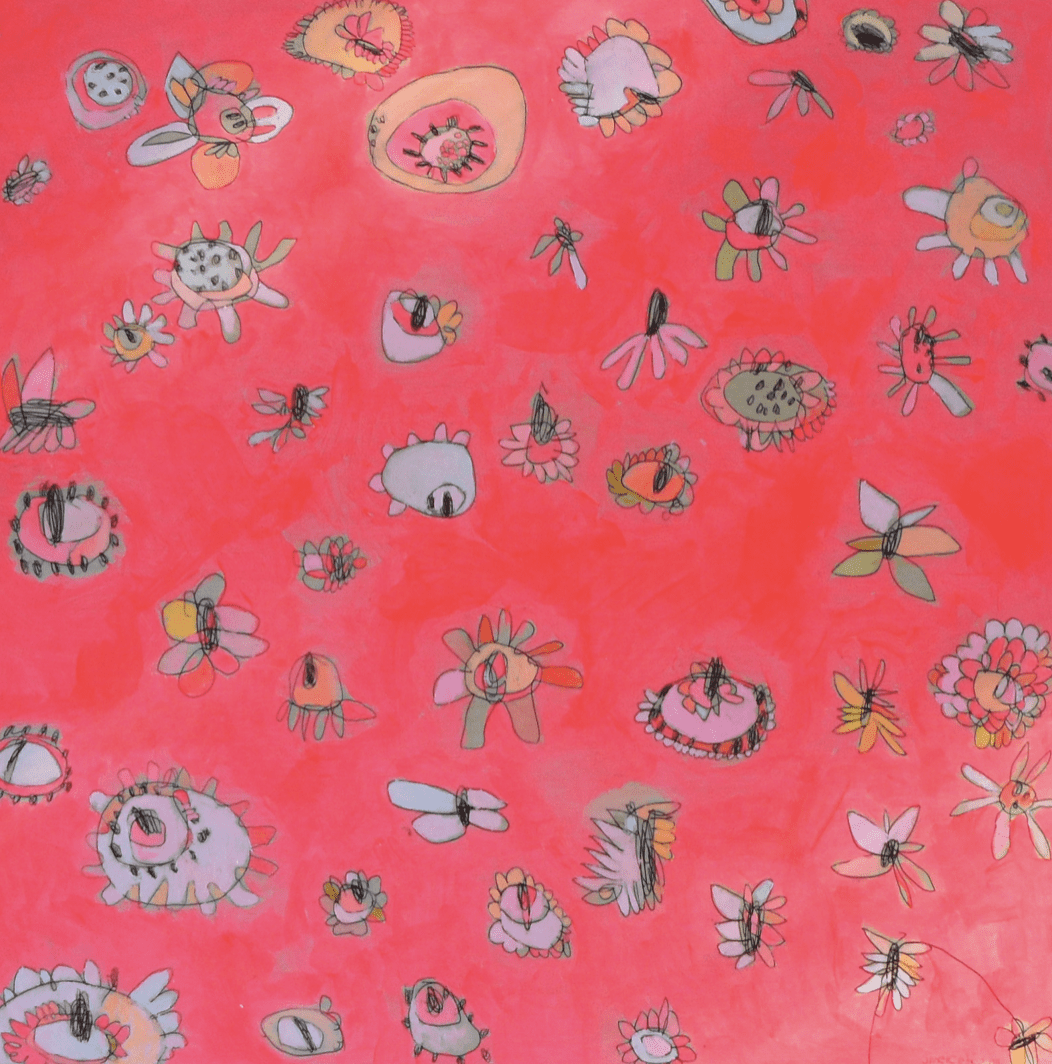 In our last painting we will go abstract and BOLD: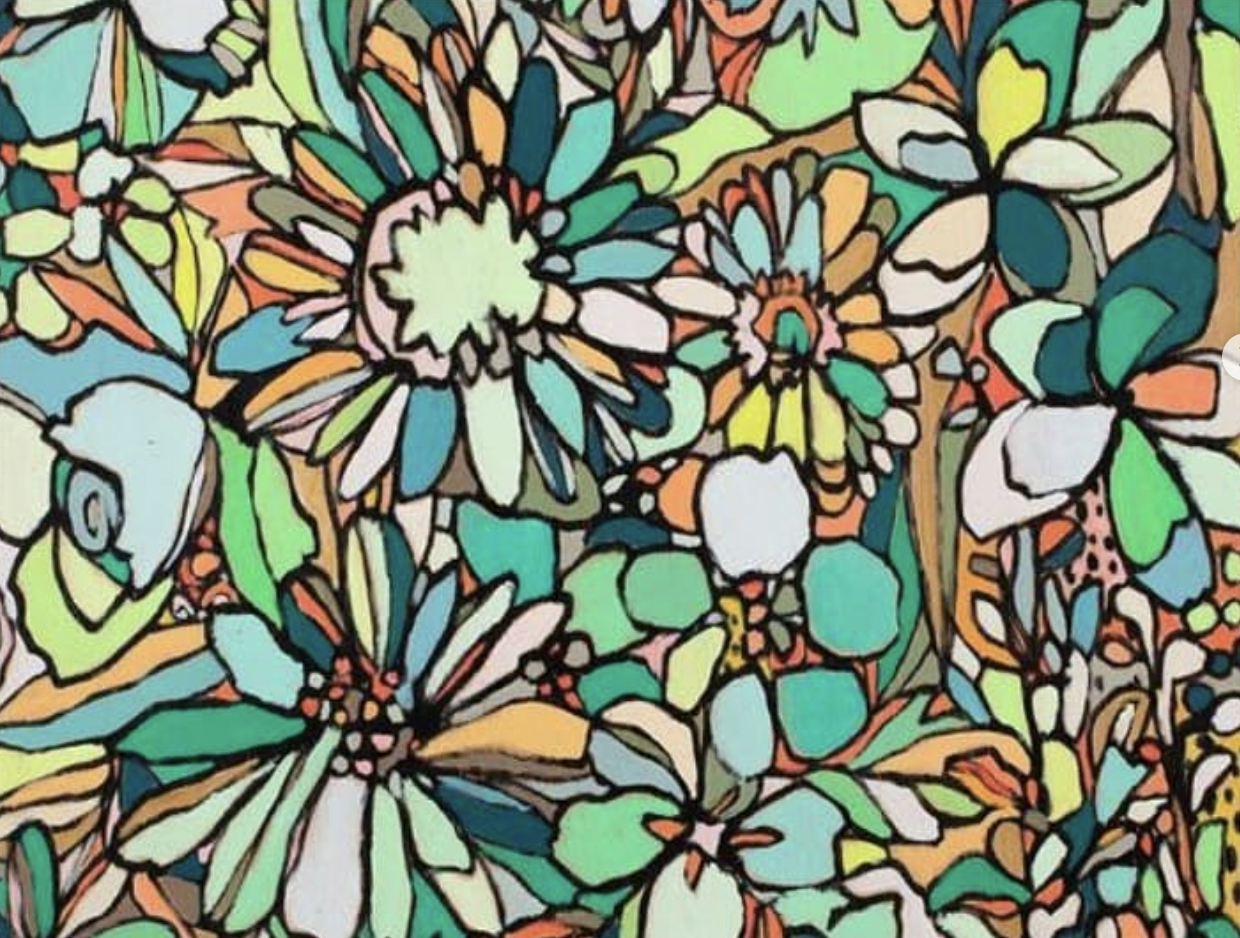 Jennifer writes: "I'm so excited to jump into the world of beautiful florals with you — let's practice loosening up, being free and letting go of the end result!"
____________________________________
Class Itinerary
Lesson 1
Painting #1: In this lesson you'll pick out some beautiful flowers, leaves or plants whose shapes inspire you and do a blind contour exercise with the intention of connecting to what you are drawing. You'll eventually look a little more at the paper and then move to drawing these flowers on the wood panel.
Lesson 2
Painting #1 (cont.): We'll paint in the flower drawing on wood with a limited color palette. Explore mixing and using color as an element of composition.
Lesson 3
Painting #2: Lesson 3 loosens us up! We get to draw funky flowers from our imagination and from the recent flowers we worked with in Lesson 1. Play with drawing lots of loose, fast, funky 'flowers.' Get crazy! We will also prep our board for the next step.
Lesson 4
Painting #2 (cont.): Using the ball point pen, we'll move fast and sprinkle our funky flowers all over the board, taking into consideration any desired composition. After we draw, we will have fun coloring them in using all kinds of supplies like crayons, markers, gel pens and colored pencils!
Lesson 5
Painting #3: In Lesson 5 we will do some color exploration, practice using the Montana Marker and the draw our final floral style onto the wood panel. We'll once again reference our flowers, drawing them and filling in the space between with lines and fun shapes.
Lesson 6
Painting #3 (cont.): Finally  we'll color in all the shapes, letting go of any idea of a foreground or background. We'll practice tuning in to our color intuition and making colors pop. Bonus video: Seal your paintings! I find using polyurethane as a final coat to my paintings protects them and makes them a bit more vibrant.
____________________________________________
• Join today!
• Forever access.