Between Speech & Silence (Remake)
---
Between Speech & Silence*
A 2-week class with Diane Culhane
4 lessons • $65
Now available as a self-study class.
*NOTE: This class contains the same content as the original "Between Speech & Silence," but has been re-filmed and updated.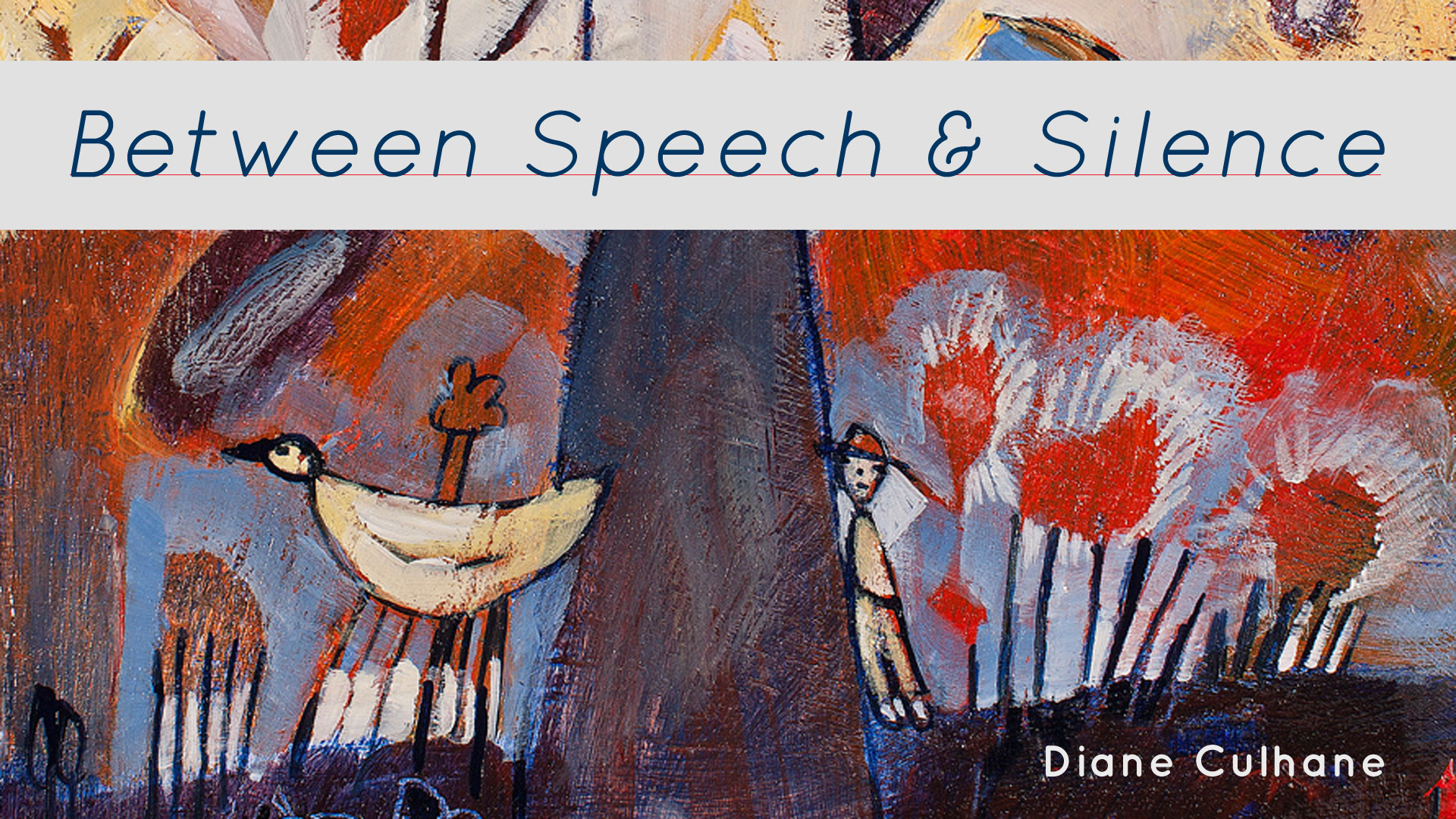 Paul Klee described his art work as "taking a line for a walk." Discover how to walk and run with line, shape, and color. The space "Between Speech and Silence" is the place of your inner knowing that expresses your creative voice. We will strive to access that special place and trust the creative impulses we find there.
Projects include step-by-step methods that will build skills, starting with line and collage and moving into acrylic paints. We will create three drawings, one large collage and two paintings using paper and wood boards. These four lessons are simple and complex at the same time, and the concepts can be used again and again in your creative path.
This class will feed you, fill you up, and leave you longing for more.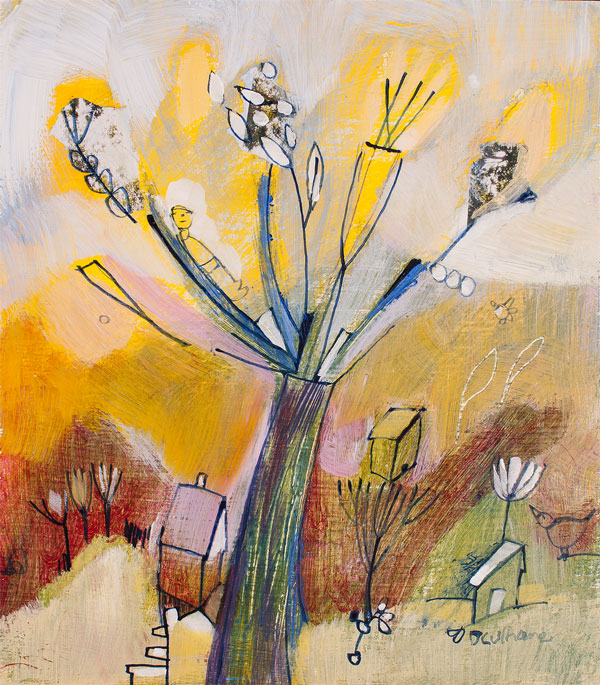 Class Outline
Lesson 1: "Taking a Line for a Walk"
Create three line drawings on craft/colored paper, adding color with colored pencils and finishing touches.
Lesson 2: Line & Collage
Create a collage with the first layer placed together like a puzzle on cardboard and a thick black line and covering spaces with gesso.
Lesson 3: Acrylic Paint & Collage — Start Two Paintings
Begin two paintings with a foundational color field on two boards approx. 9″x 12″ laying out the composition with mixing cool colors and warm colors. Using the image of a tree, we will mix colors for the trunk and add collage papers for the leaves.
Lesson 4:  Finish Your Paintings
Finish two paintings started in Lesson 3. Add and mix layers of color, looking at value. Explore line with a script brush, adding details and figures to complete the visual story.
SUPPLIES NEEDED FOR THIS CLASS: For the Supply List, click HERE.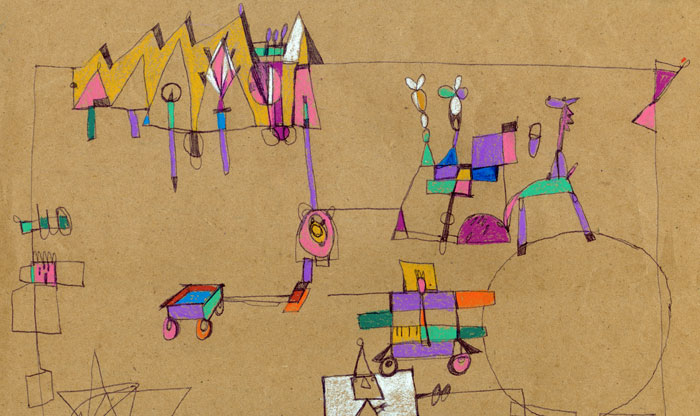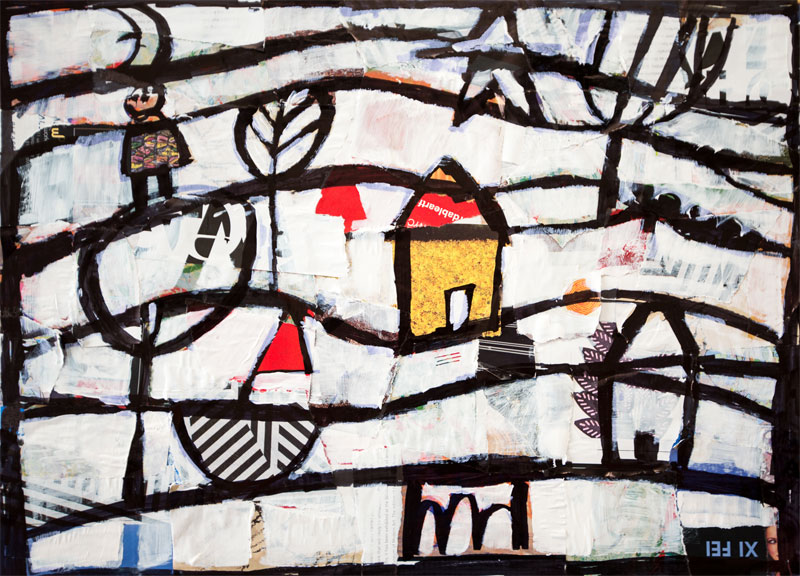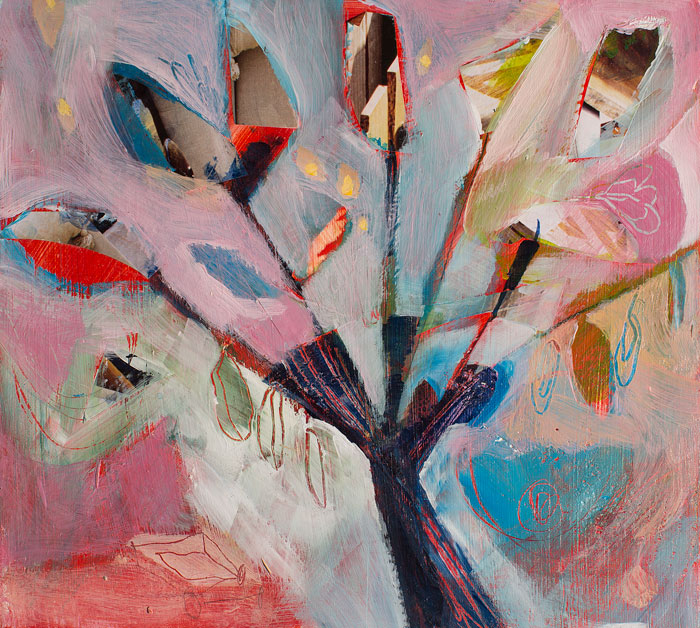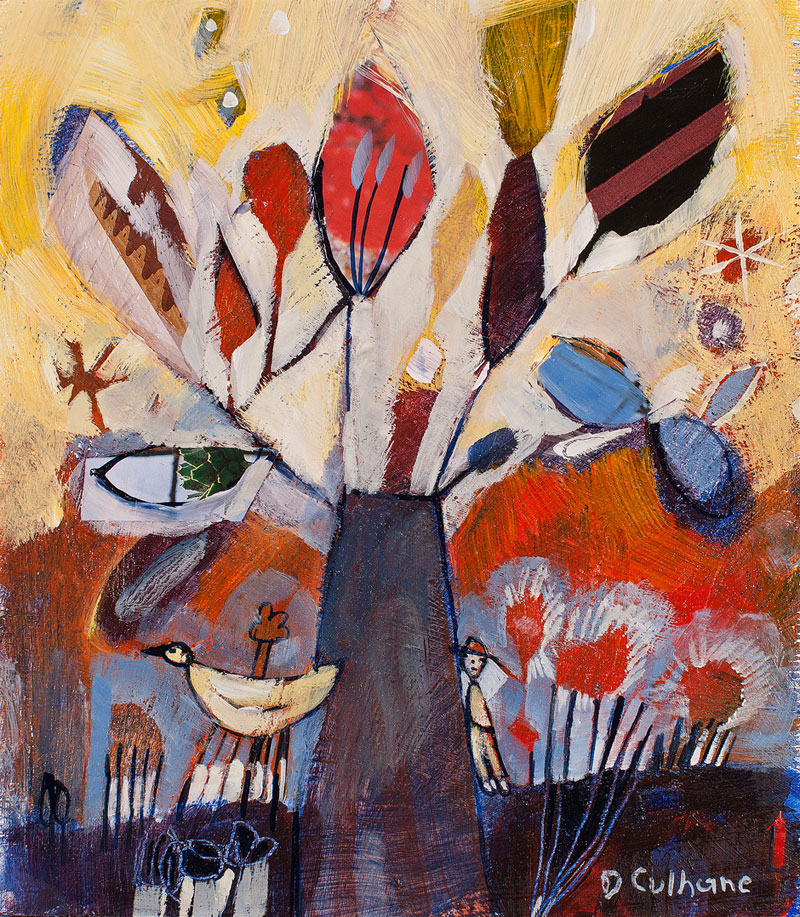 Sign up today!

____________________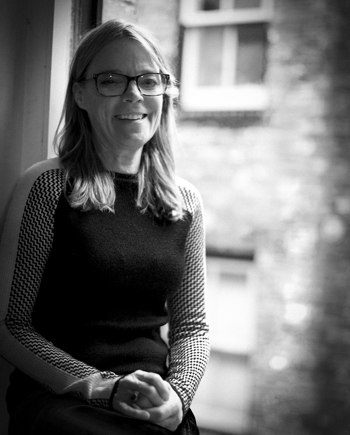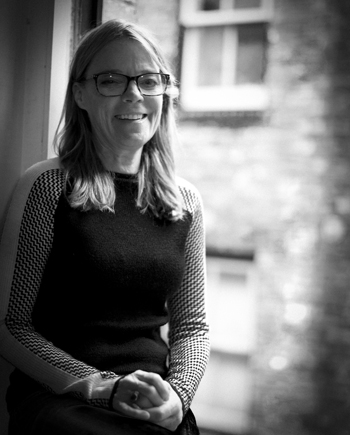 Diane Culhane is a professional artist and art educator who lives in West Seattle in a 1910 home, and works out of her studio in Ballard, Building C. She received her BFA from the University of Utah and Master's Degree from Seattle University. Diane has taught for The Bellevue School District, Seattle Pacific University, Kirkland Arts Center, Bellevue Arts Museum and currently directs and owns Kelsey Creek Fine Art Camp, 'Go Go with Van Gogh,' for children in the summer. When Diane is not in the studio painting you can find her on her bicycle or hiking. Learn more about her at http://www.dianeculhane.com.
– – – – – – – – – – – – – – – – – – – – – – – – – – – – – – – – – – –
NUTS & BOLTS
Here's how this online class works:
• During the two weeks of class, you will receive an email each Monday and Wednesday from Diane with a reminder to visit the class blog for that day's lesson.
• A password-protected blog dedicated to each class will serve as our clubhouse and where you will find all the class materials as they are uploaded.
• A facebook group will be created for you to (optionally) share your paintings, and enjoy and learn from the artwork of others. (However, if you are shy about posting your art, Diane is always available to look at your work via email.)
• The class materials will be up and available for download indefinitely, if for some reason you need to miss a day (or a couple of weeks).
• Upon registration, you will receive an email within 48 hours confirming your sign-up. On the Friday before your session begins, you will receive your class codes.
• Class fee is good for participants living in a single household.
QUESTIONS? carla@carlasonheim.com
FAQs – If you've never taken an online class before and would like to know more about our online classes, click HERE.
___________________
---