Class Description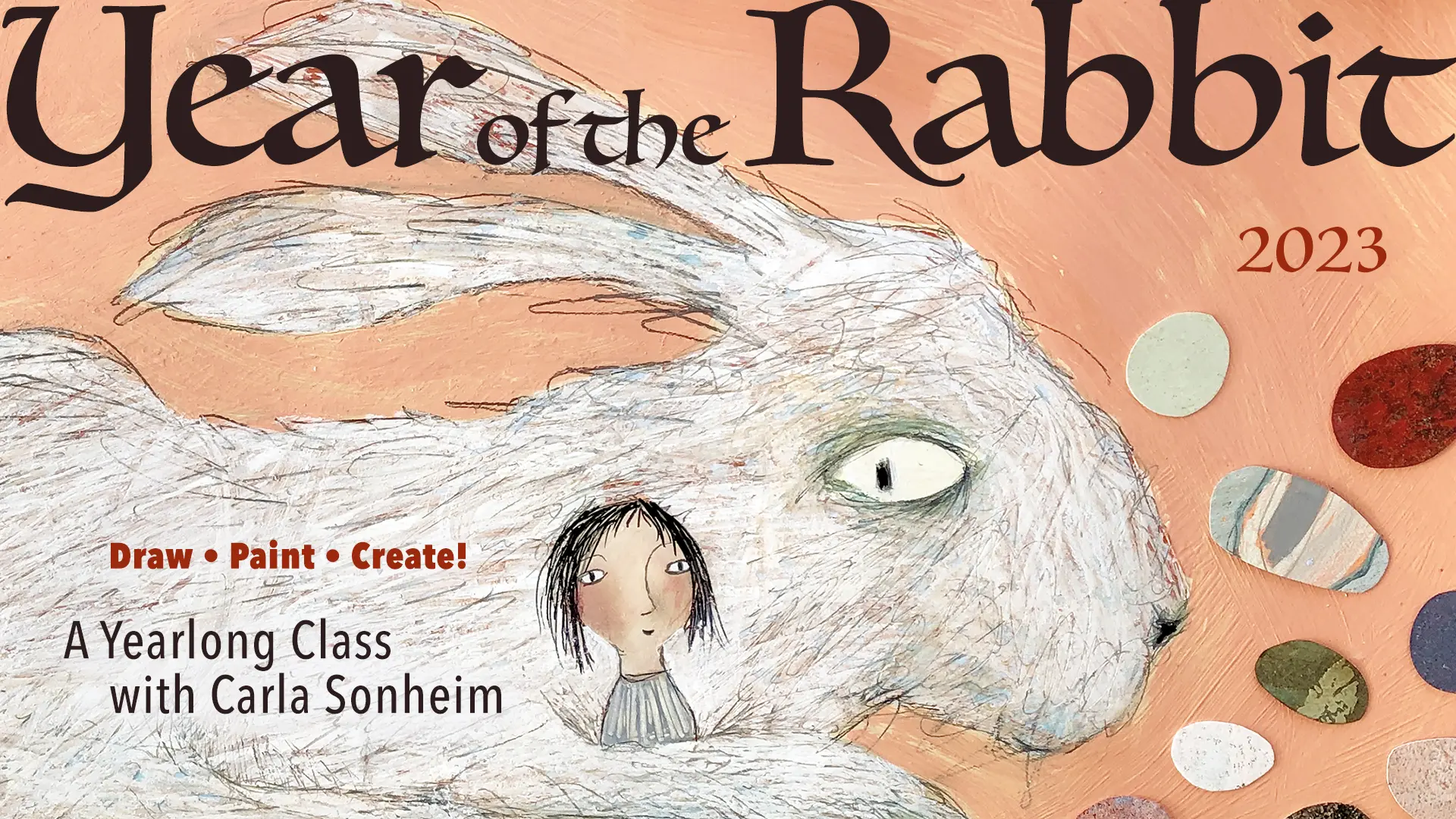 2023: Year of the Rabbit
24 Lessons (12 prerecorded video; 12 "live" via Zoom)
______________________________________________
Hi! And welcome to our 11th yearlong class!
We started with the Year of the Giraffe in 2013 and some of you have been with us since then… thank you! We are so grateful to have this special place all year long to grow and encourage each other through the ups and downs of the creative process!
Each year we change up the theme, and this year we are going back to our roots a bit with "Year of the Rabbit." Unlike our giraffe class, however, we will be drawing and painting more than just rabbits! We will be working in all media and the projects will center mostly around animals, faces, flowers & plants and some patterns and abstraction. But we will use the rabbit as an anchor image throughout the year of drawing, painting, collaging, writing, sewing, printing and creating together.
I will be teaching all of the lessons this year and if you've taken a yearlong class from me before, you know roughly what to expect… lots of fun exercises and mixed-media projects designed to recover a more joyful, childlike approach to creating.
Additionally, I'm hoping you will join me in my quest to use up every art supply I own! Just kidding… but I want this year to be a year of experimenting and exploration.
Here's what you get:
12 Main Lessons – First Friday of Each Month
Drawing, Painting, Mixed Media
All of the main lessons will begin with a "rabbit warmup" exercise… draw, paint, collage the rabbit!
Then, there will be a more in-depth project/assignment. Here are some planned lessons:
– Grid People Paintings
– Alcohol Ink Symmetrical Drawings
– Photo Montage Paintings
– Lacy Lions on Wood
– Mixed-Media Comics
– More is More: Reworking old or abandoned work
12 Zoom Sessions – Third Fri/Sat of each month (except Feb)
Making & Working in Our Books Together
Our monthly  1.5-hour Zoom sessions will begin with a warm-up exercise, then Carla will demo that day's project or book technique, and then you will work in small groups on that day's assignment. Some planned demos:
– Making book pages; binding
– Alternative edges and decorative elements
– Pockets & Foldouts
– Drawing in the bound books (connecting pages visually)
– Packing Tape & Rubbings
– Gelli Plate Techniques
I'm really excited for this year and really hope you will consider joining our group of like-minded creatives from all over the world!
Carla (and Steve)
________________________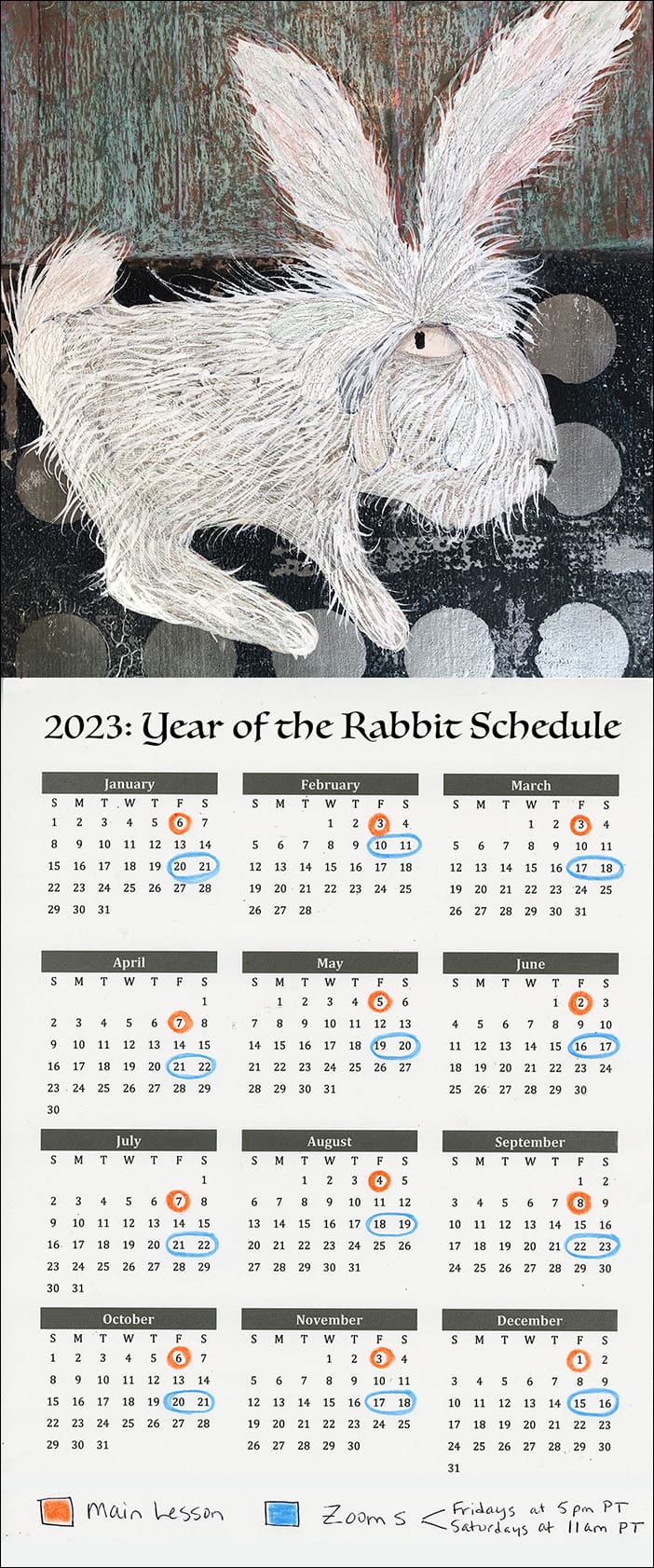 Some Project Samples
Alcohol Ink Symmetrical Drawings…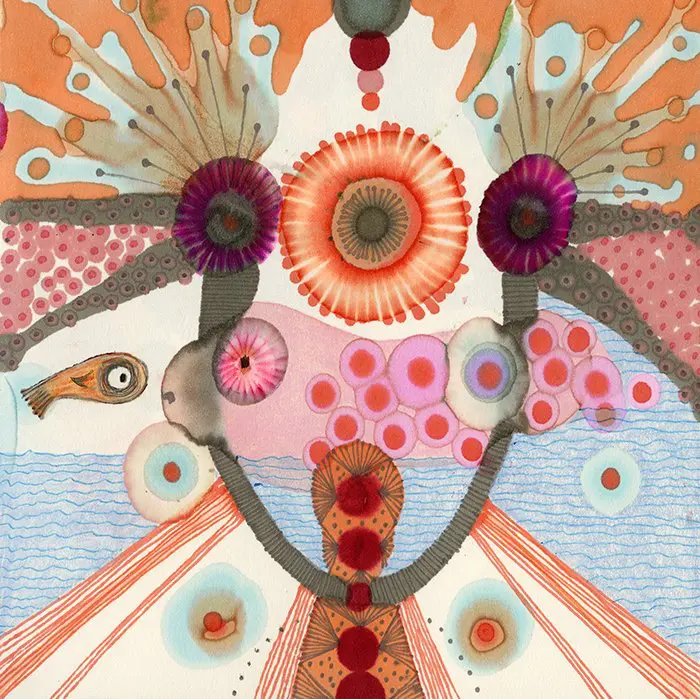 <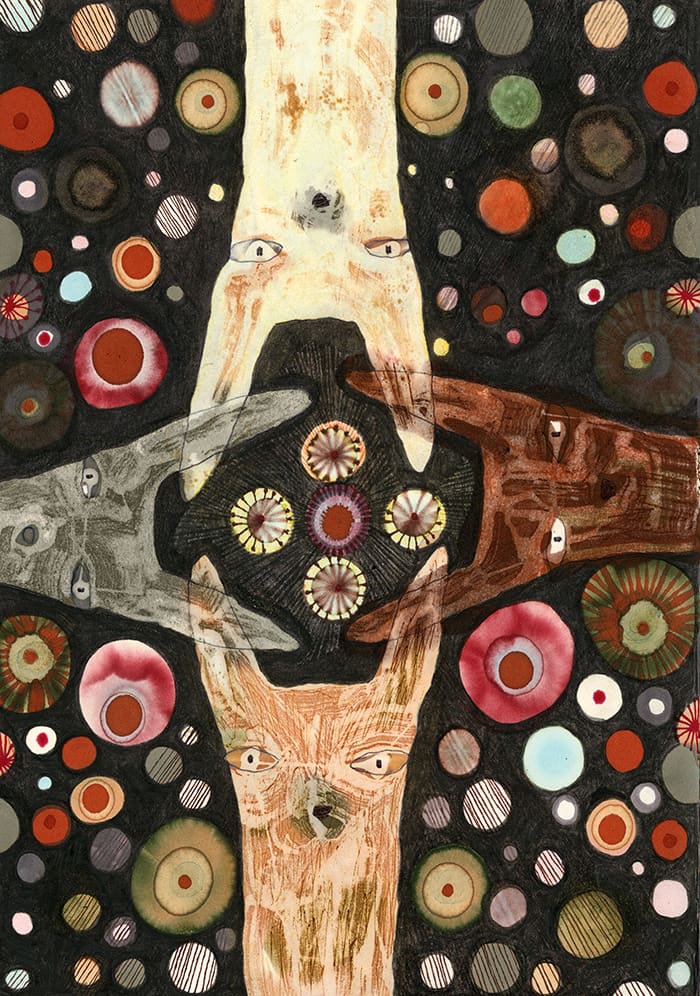 Reworking old or abandoned work…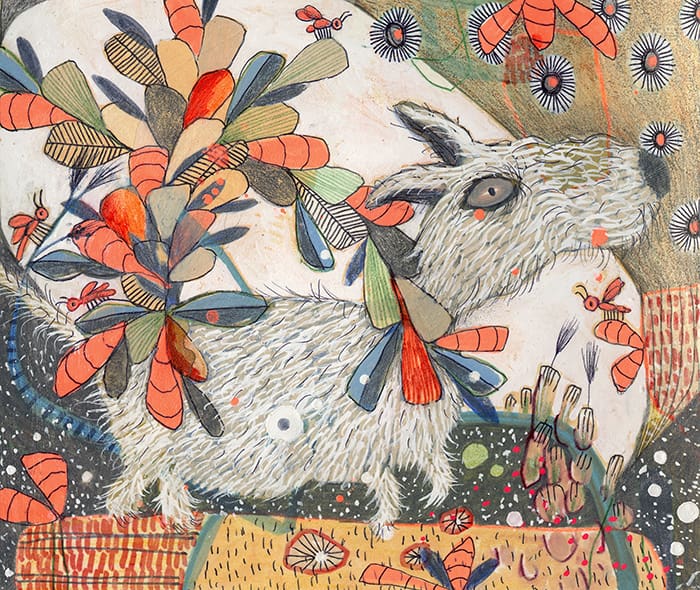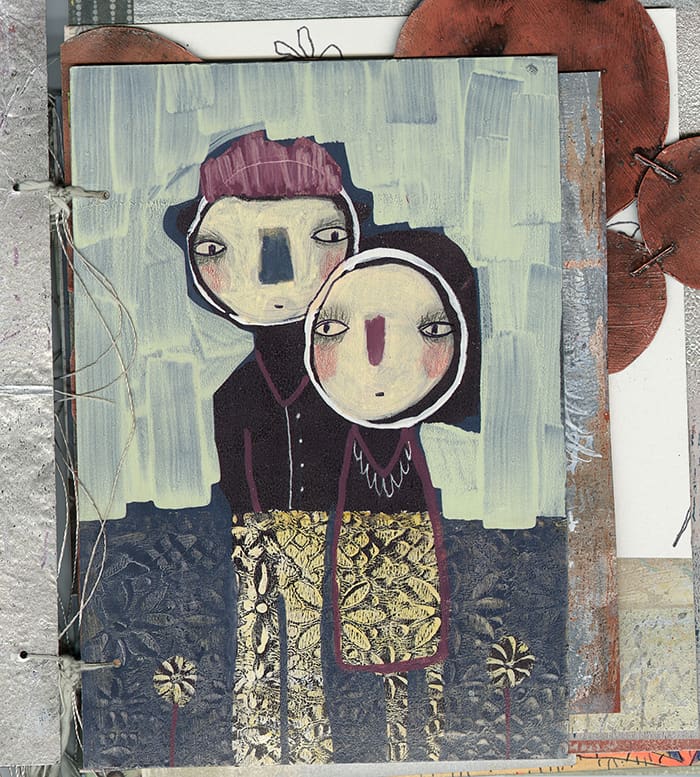 Lacy Lions on Wood…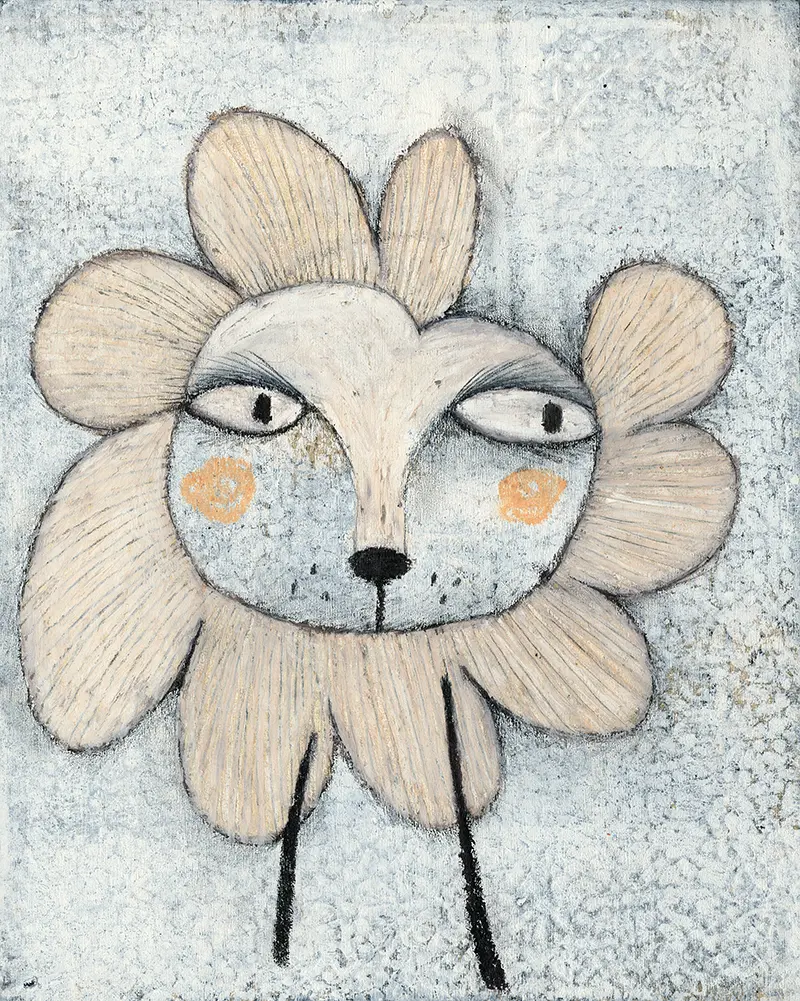 Photo Montage Paintings…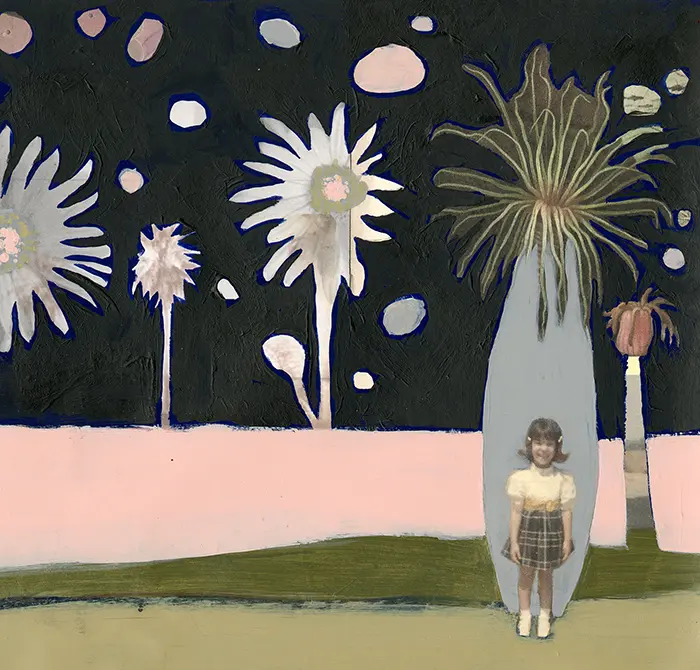 And the mixed-media artist's book that we will add to all year long: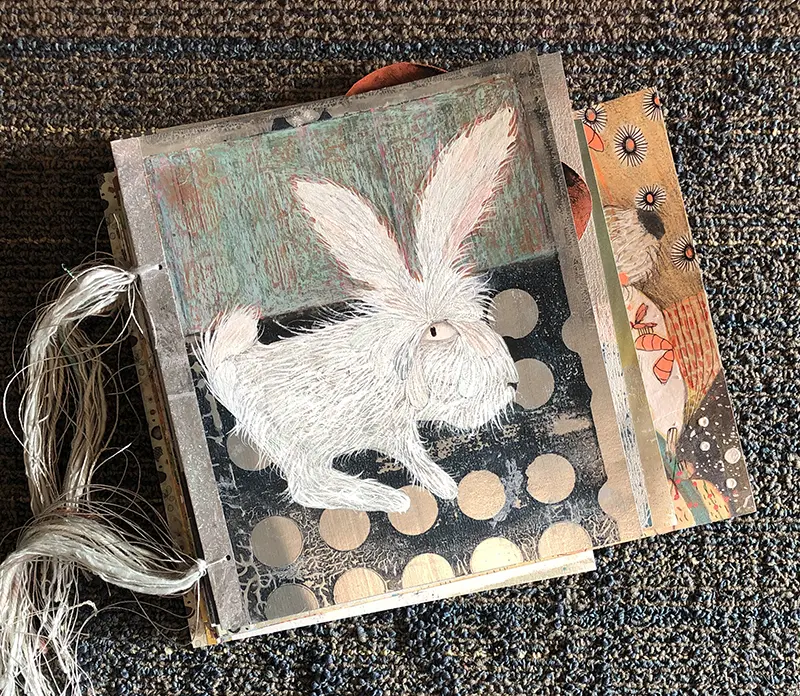 ________________________
Nuts & Bolts
• The odd-numbered Lesson Videos will be available in your class account by 1amPT the first Friday of each month. Once the video is up, you can access it on your own time schedule.
• The even-numbered Zoom Sessions will be on the third* Friday/Saturday of each month: 5pm PT Fridays and 11am PT Saturdays and will be recorded for those who can't attend the live event. (*except February). Zoom links will be sent on the meeting days!
• Community Forum. We will have two private forums (Facebook and Padlet) to share our work and be inspired by the work of others.
• No art experience necessary… really! Just jump right in.
• We have kept the price the same since 2014 because we want this class to be accessible to everyone! That said, we understand hard times and don't want you to miss out if finances are truly an issue. We have a limited number of scholarships available and you can apply  HERE.
• Thank you for being here and I hope you can join in!
________________________
General Themes
– "Chase" Rabbits (Ideas) and let go
of expected outcomes!
– Use up supplies we have on hand.
– Experiment!
– Learn new mixed-media techniques; Revisit
old techniques in new ways.
– Gain confidence in your unique style!