Class Description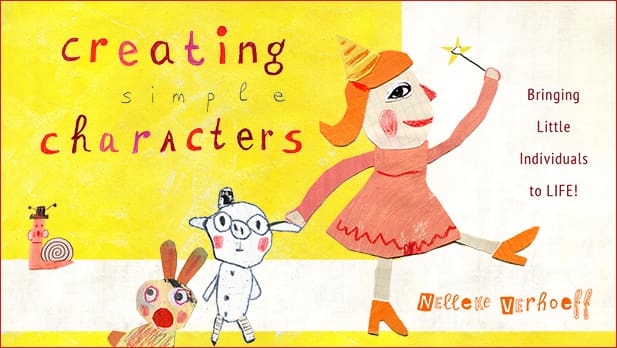 Creating Simple Characters
with Nelleke Verhoeff
How is it that the simplest line, squiggle or dot can convey so much emotion in some of the fictional characters that we love, such as Snoopy, Bart Simpson, Madeline or Curious George?
An almost magical thing happens when a character really starts to work and comes to life. Nelleke will be sharing a whole bunch of her ideas using a variety of media to help make this happen.
Whether you're interested in creating narrative artwork or not, this class is a risk-free way to explore and experiment with figurative drawing.
Too much fun to resist! Plus, you'll get to see all kinds of characters from fellow students around the world!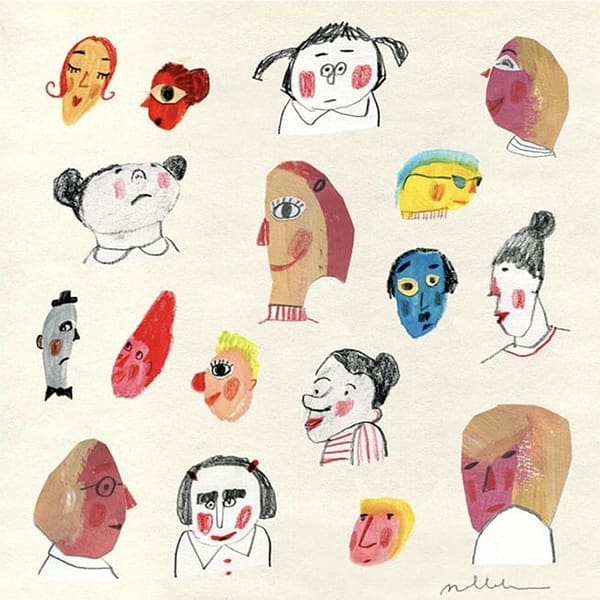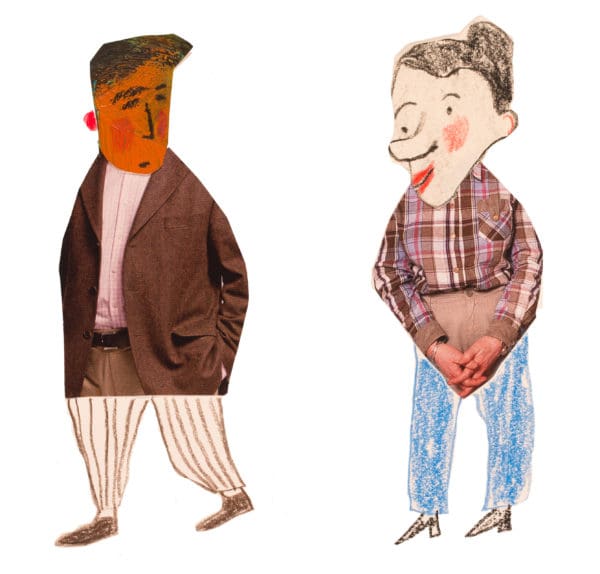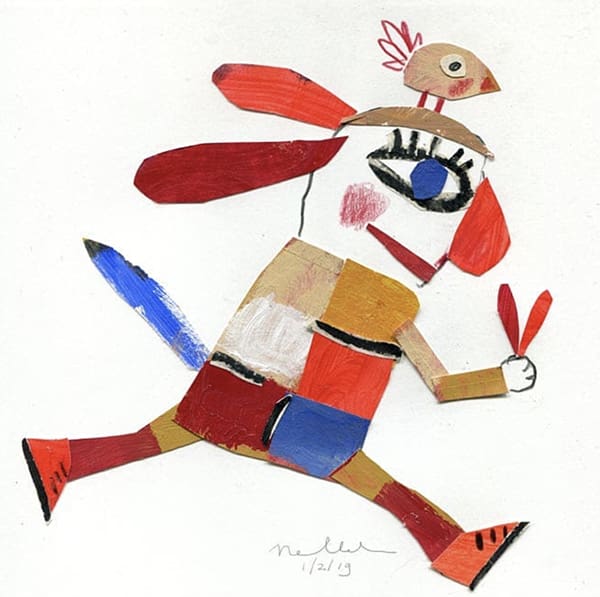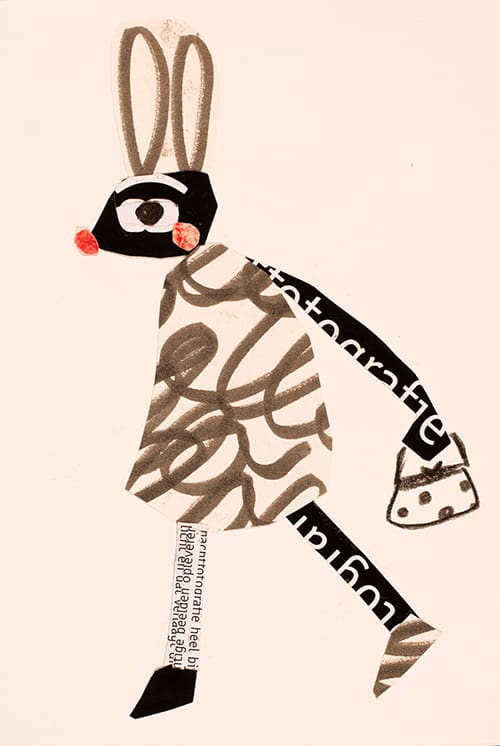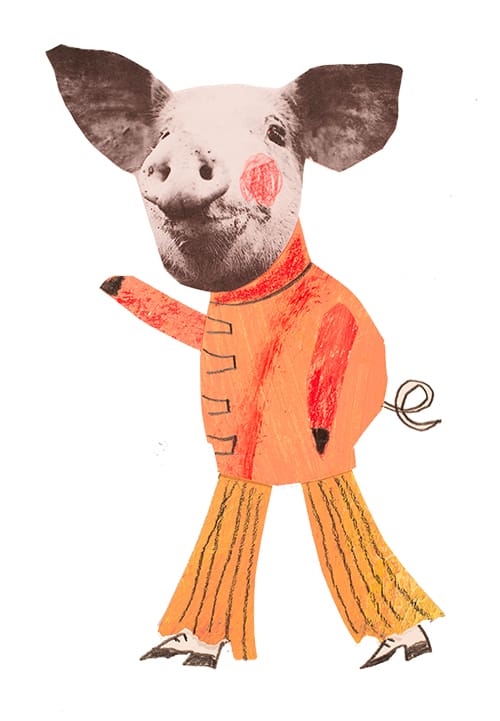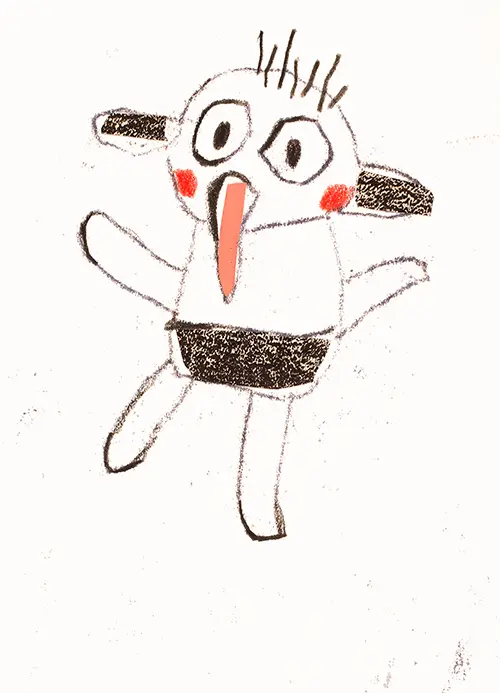 _____________________
Class Itinerary
Lesson 1 – Faces
Let's begin with the human face! We will start with three idea-generating pages of sketches using techniques in pencil, charcoal, and oil pastel. We will work on shape of the head, placement of the features, expressions and adding unique attributes to make your character come alive.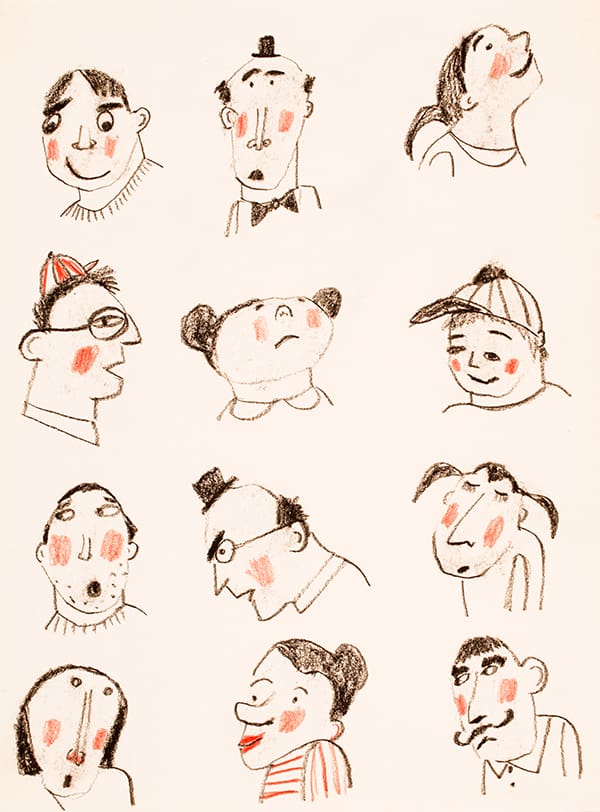 Lesson 2 – Bodies
Next we're going to add bodies by cutting shapes, playing with contrasts, and building collages. Create new faces or use some from Lesson 1. Each of these three approaches will result in several of full-bodied characters.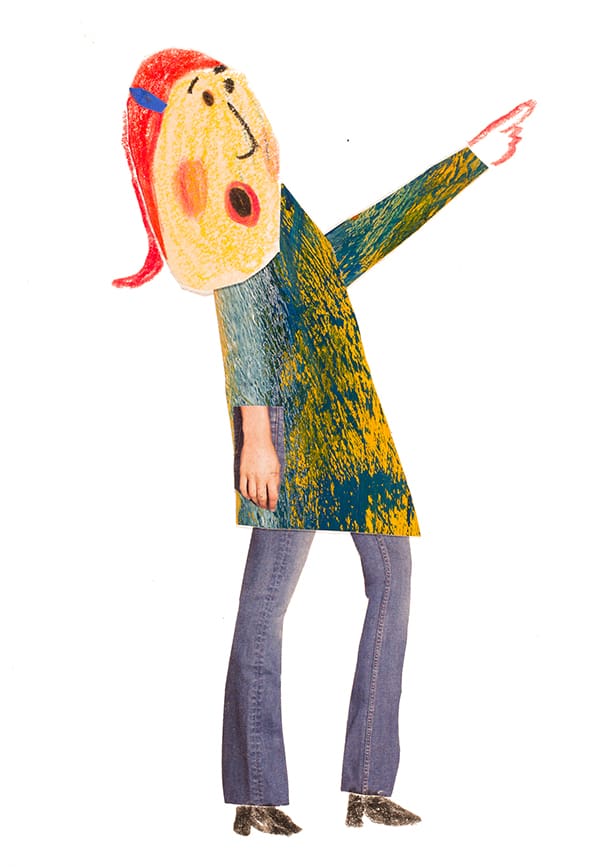 Lesson 3 – Animals
Let's create animal characters! We'll start by looking at and isolating shapes from animal reference photos, and from there you will build a character that you will then interpret two more times in different media; oil transfer pastel transfer technique and collage. Optional assignment: Photo heads and collage bodies! Big day.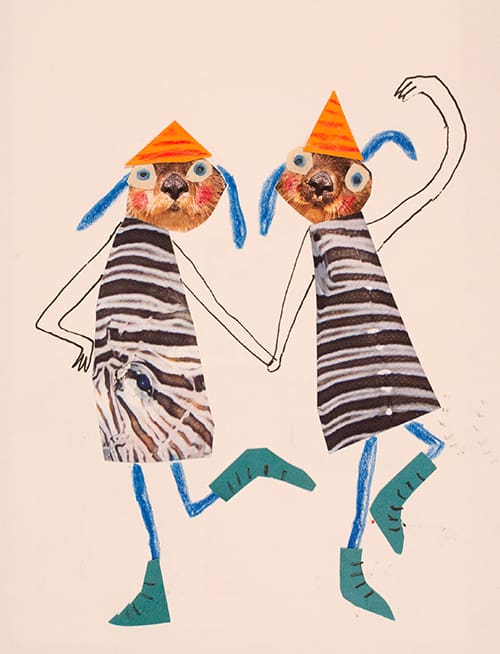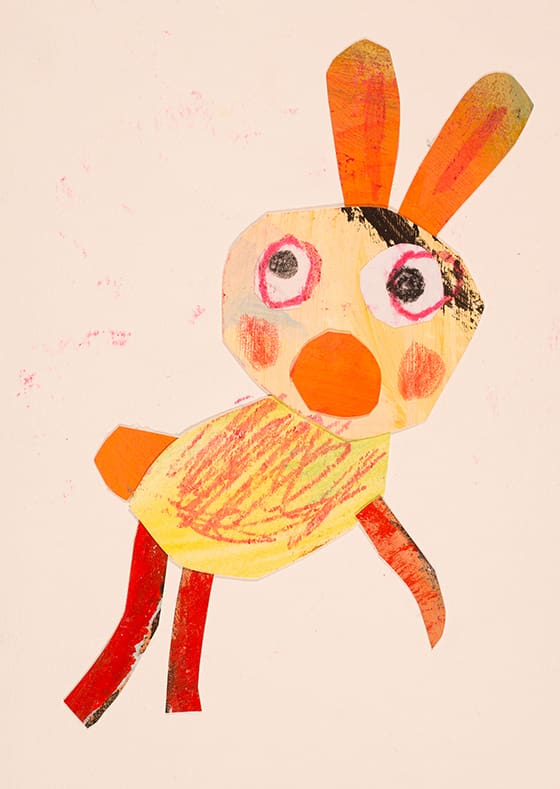 Lesson 4 – Things
Things — toasters, automobiles, hairbrushes, shoes, even toothbrushes — can also be story characters. We're going to sketch our things, add features, and interpret those sketches into collages. We'll even make some characters from random cut-out shapes — also "things!"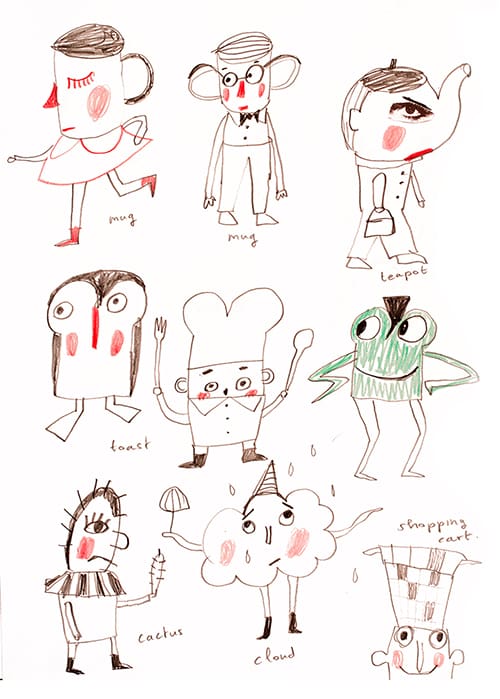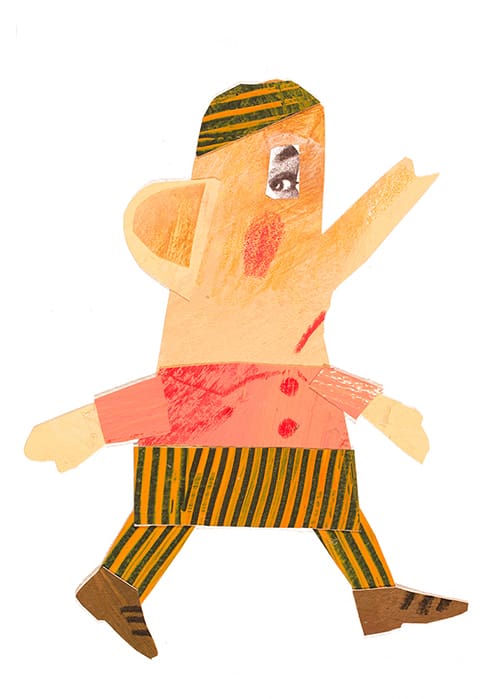 Lesson 5 – Letters
In this lesson we're going to play with letters of the alphabet. We'll start by sketching out our ideas and then work on creating words or sentences with these characters. In addition, we'll play with character collages using typography from newspapers and magazines.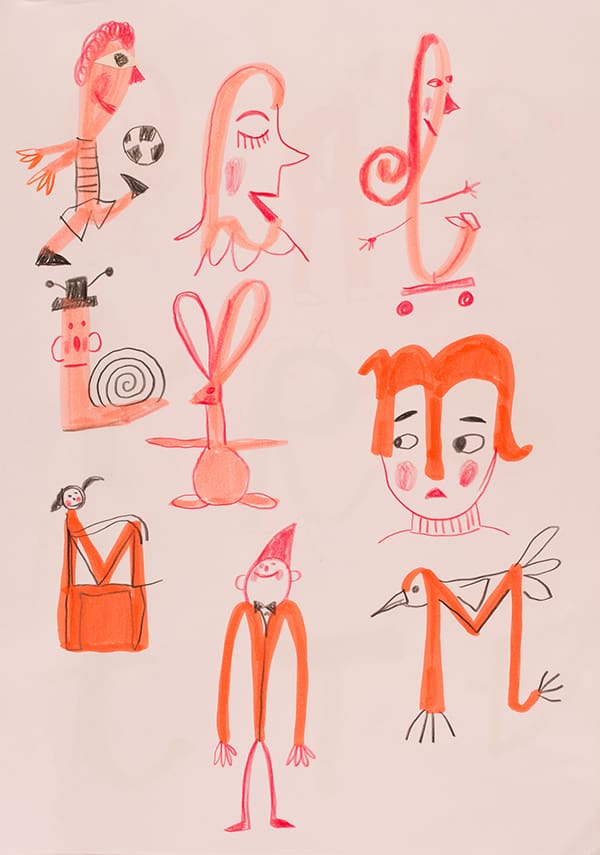 Lesson 6 – Accordian Book
Now you have dozens of characters — and the ideas to make even more! Today we will create an accordion book to house some of your characters.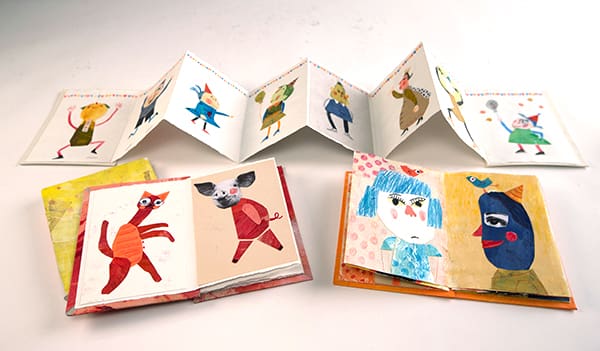 I hope you can join us!
Carla