Class Description
In this class you will be infusing artwork with compelling, meaningful and irresistible words! Think of your Art Books as small laboratories for exploration, inspiration and play. We'll use words as inspiration, as graphic elements, as lists, and as the subjects of small paintings and drawings. We will also work, much as a writer might, by considering things such as composition, editing (room for the eye to rest), titles, and character development.
We will explore through prompts poetry and personal handwriting as well as make one larger piece that will combine the techniques we have gathered along the way. Even our book covers will act as canvases!
I look forward to spending time with you and delving into the rich set of possibilities that we will find together when focusing on working with words in our work!
---
Class Itinerary
Lesson 1: Word Paintings
We will start by playing with different ways to write words, exploring how to seep personality into each word by "drawing letters" and using spacing and pacing of letters within a word. You will choose a word or two as the main subject of several small paintings… a simple way to elevate a word with your personal style. Have fun!
Lesson 2: List Paintings
We will begin with a fast, but grounded writing prompt and then you will serve them up in a new way on fresh pages of your Art Books by making two different "list paintings." Combine paint, pencil, water-soluble crayon, ink, pastels and markers in a variety of ways so that each line of your list has a personality of it's own, yet it works together as a whole.
Lesson 3: Poem Paintings
Words are so much fun. For Lesson 3 you will pick out a few words that speak to you, paint around your chosen words and "edit out" all or most of the other words on the page, leaving interesting edges and shapes. We will do 3-5 of these and create a simple "sight maps" by drawing and directing the eye from word to word. The Haiku is another great rhythm or structure we can use with poem paintings… a Visual Haiku.
Lesson 4: Character Paintings
Every good book has interesting characters in it. We will create characters in two ways, embracing the "flaws" in both cases (most characters have layers of interesting traits, qualities, and lovable flaws that they show and don't show, but are evident in some way). In the first exercise we will start with words, and the second you will complete your painting by incorporating your character's name in the composition.
Lesson 5: Book Cover Paintings
So often you hear you can't tell a book by it's cover, though a clever title and interesting image can certainly help pull you in. I will share a lettering technique and we will combine collage, painting and drawing on your Book Cover Paintings. Come up with a title for your book and use those words as a graphic element in your design.
Lesson 6: Putting it all Together
Welcome to Lesson 6! This should be fun as we look through the pages of our Art Books and pull some favorite pieces, parts and ideas to create a final, larger piece! I guess we could loosely call this a Book Review 🙂 Think about a main character and a title to use in this piece and ways of using words and text as storytelling and design elements. Using parts of used books in your work can add texture, color and interest. Weaving words into our work adds an extra and often personal layer, and in this lesson we will pull it all together.
In this class you will create list paintings…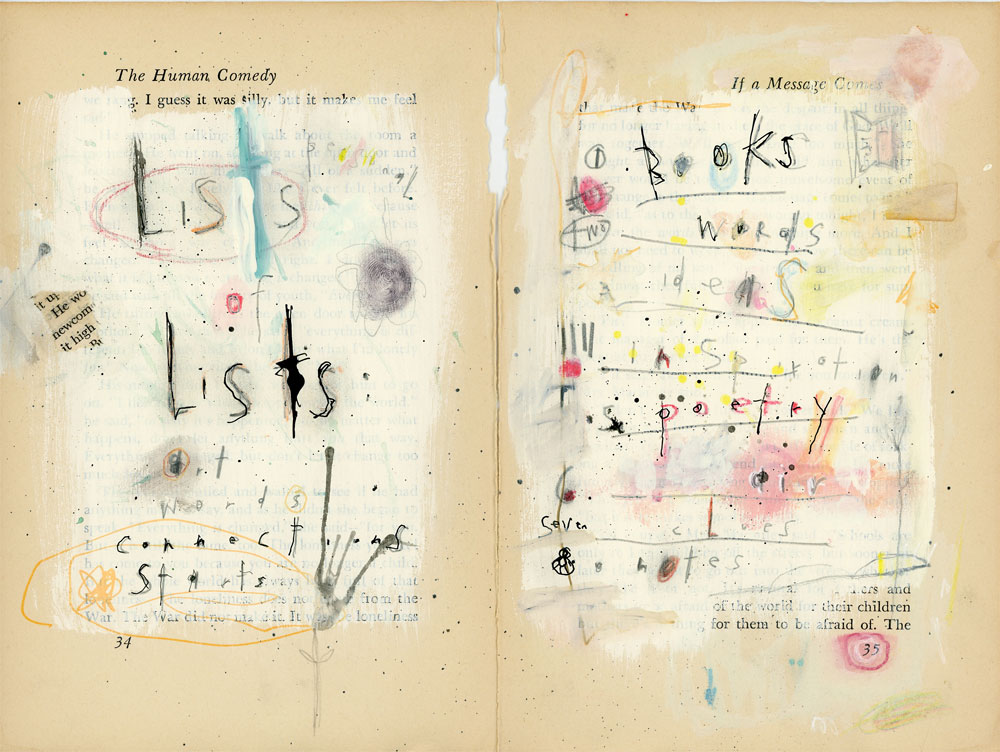 Poem Paintings…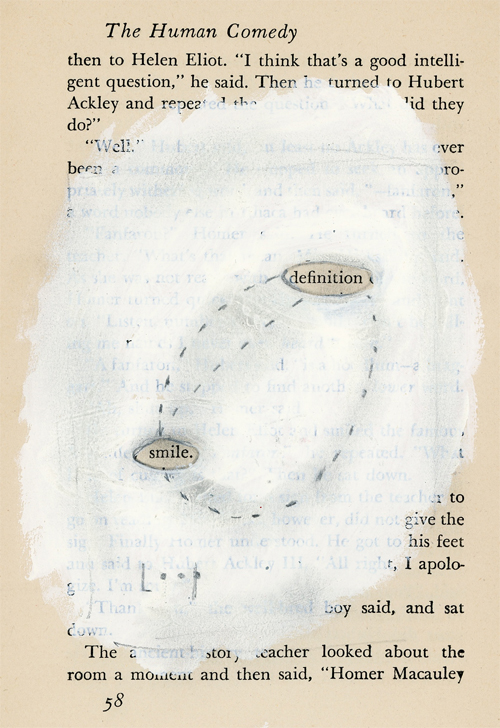 Character Paintings…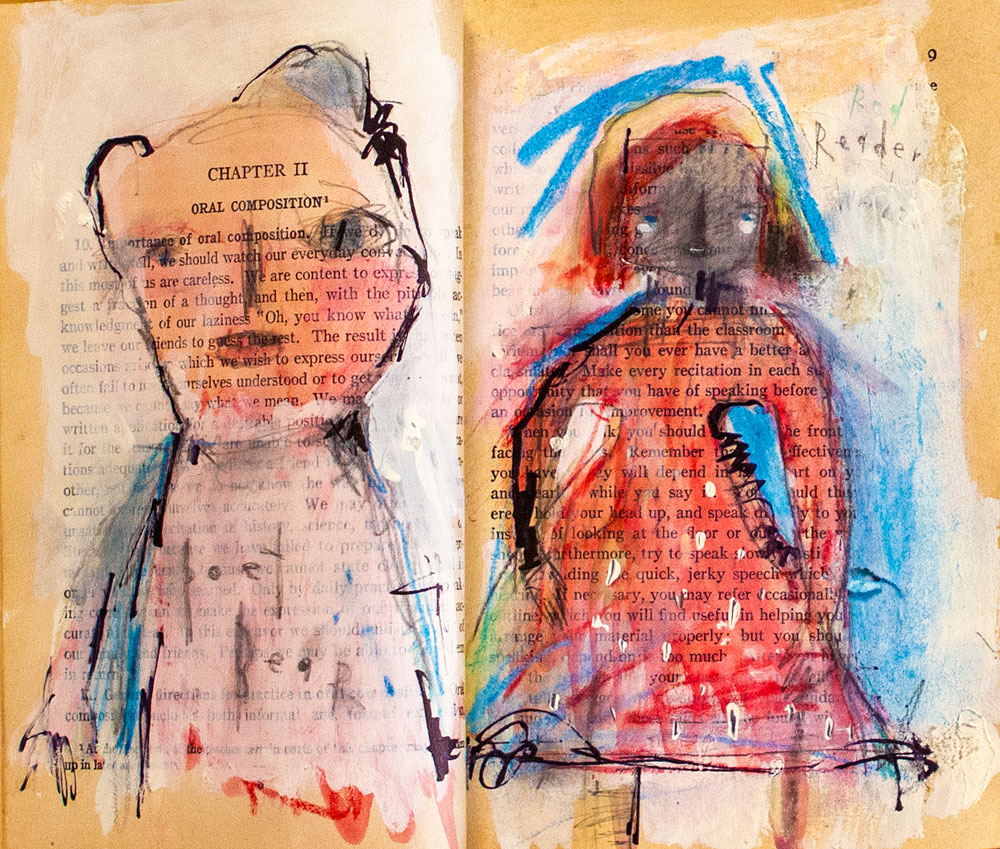 Book Cover Paintings…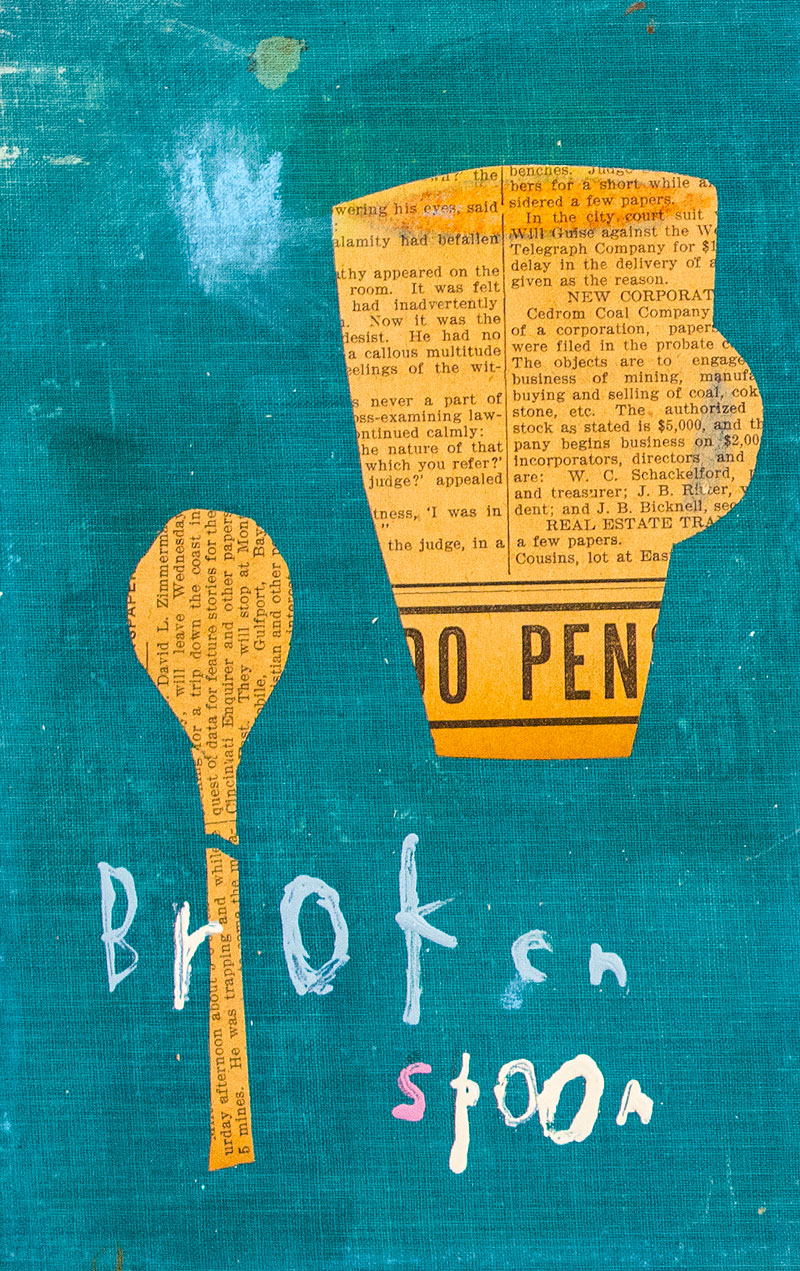 … and Pulling-it-all-Together Paintings…