Class Description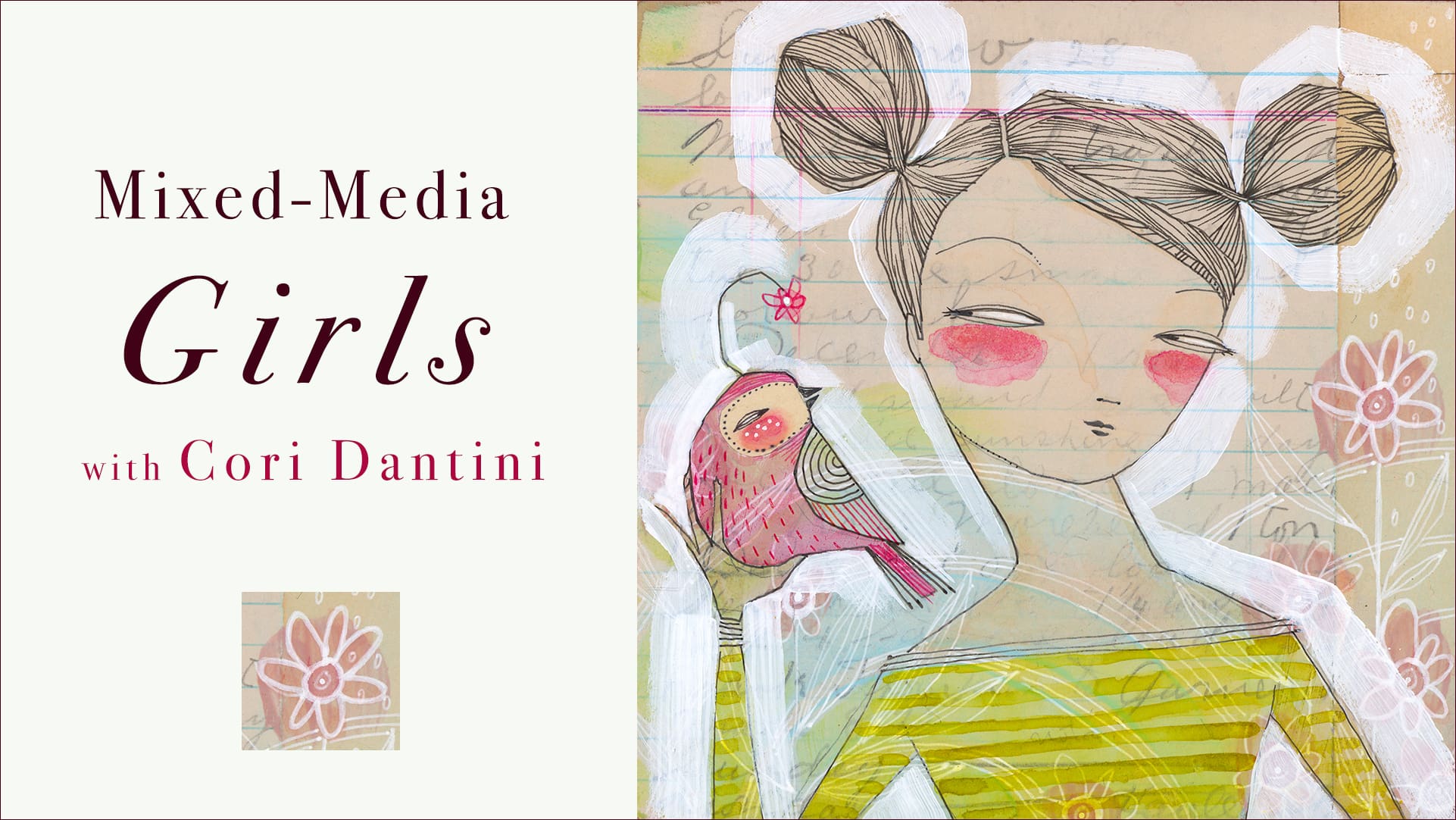 Mixed-Media Girls
with Cori Dantini
You cannot imagine how excited I am to be sharing my own little world of mixed media painting with all of you! By layering vintage paper, we will create a different type of an underpainting, one that will (typically) reveal its own message as you draw and paint. We'll spend time looking for our own illustrative style of faces/people and will become familiar with using a pen nib and ink as our drawing implement.
We will create a series of mixed-media paintings and will talk mediums, color pushing, line, pattern making and — for our final hurrah — we will use white paint to hold everything together.
Oh! and I almost forgot…  we will discuss the magic of all the layers and how they push and pull each other forward and backward, not to mention all the tiny little written details floating around, which help to create a different kind of story.
It really is a delightful process filled with its own kind of magic. I hope you will join me!
OOx, Cori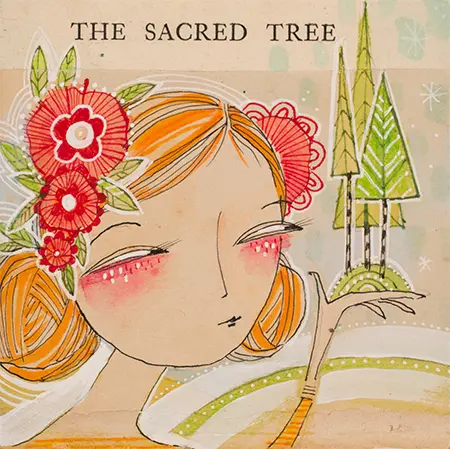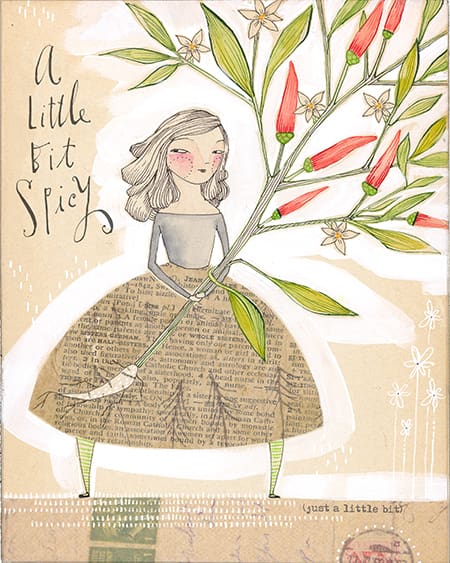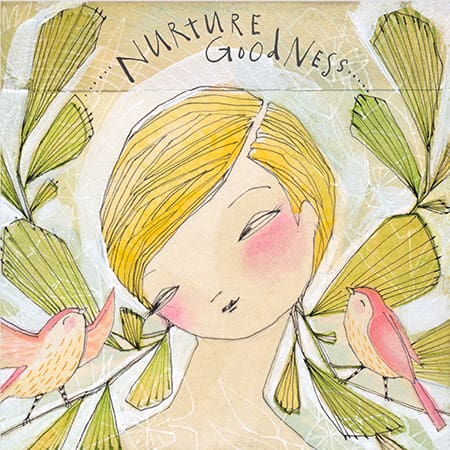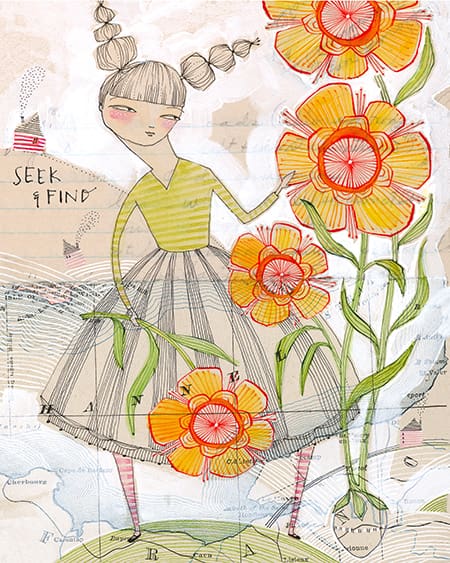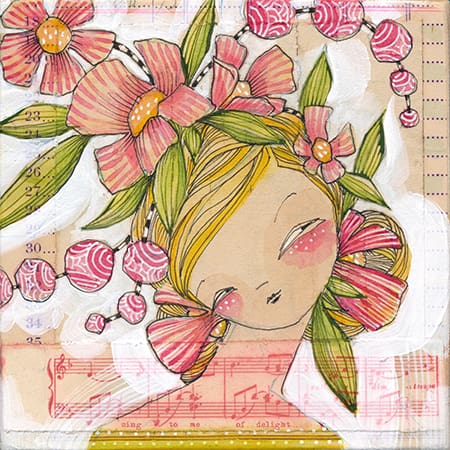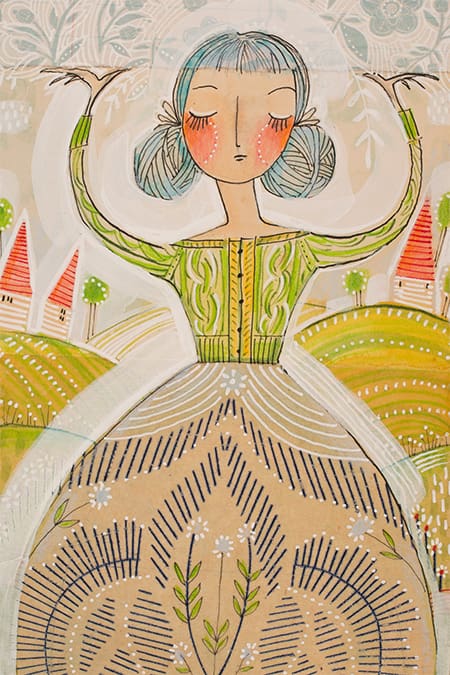 _____________________
Class Itinerary
Lesson 1 – Finding your Face and Pen Nib Handling
We will start with a quick exercise on faces, with an eye towards finding "your" face style. Next we'll work on a series of small ATC's (artist trading cards), sketching and then inking the images in with the nib pen. We will then add a little bit of monochromatic watercolor to add interest.
Lesson 2 – Papering the Cradles
In Lesson 2 we will be adding the first layers of vintage paper to three wooden cradles using PVA glue, along with learning some trouble-shooting ideas for when the unexpected happens.
Lesson 3 – Drawing and Inking
Next we will be idea gathering and considering what will work well compositionally on the different sized cradles. Then, you will commit to your designs with pencil and ink on all three cradles.
Lesson 4 – The First Layer of Color
We bring in our first layers of color, using watercolor and Copic markers. We are thinking of ourselves as color "pushers" not painters.  In other words we are not after perfection here, we are after suggestion; this is how we keep things loose.
Lesson 5 – Detail Day
Think horizon lines, building your backgrounds, asking yourself fun questions like, Where does this person live?  What is happening right now?  This is your painting, your world.  You are making it… so if boats fly through the blue sky in your world, put them in the air! If trees are always pink in this world… by all means make them pink!
Lesson 6 – The White Hug
Finally, consider your composition and determine what you want to call attention to.  Find your secrets, decide what your main object is, and then carefully (or loosely)  surround it in white paint. Use your white gel pens to place a circle around a word or an object, add in white lines, dots or flowers to add interest.