Class Description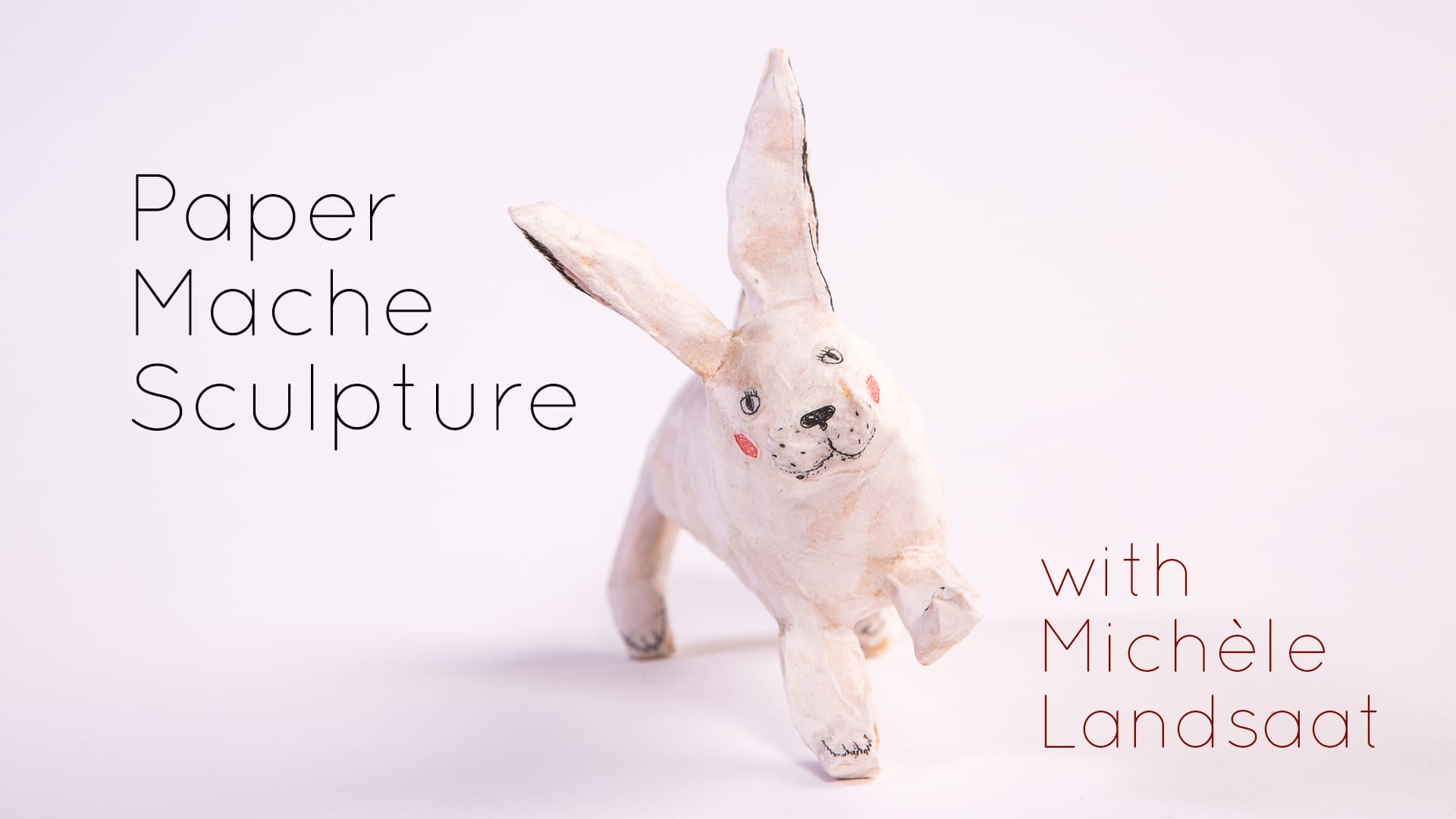 Paper Mache Sculpture
Instructor: Michèle Landsaat
Now available as a self-study class.
Michèle Landsaat is primarily an illustrator and printmaker, and her fantastic paper mache sculptures really are a three-dimensional continuation of her illustrations and narrative prints.
Michèle finds that sculpting her characters informs her prints and vice versa, and it has become an integral part of her art practice. The simple, forgiving nature of paper mache is non-threatening way to reimagine your two dimensional work into three dimensions using basic materials like crumpled newsprint and flour and water. And, its fun! She will show us how to use Japanese paper to finish the sculptures and how to add  line work features.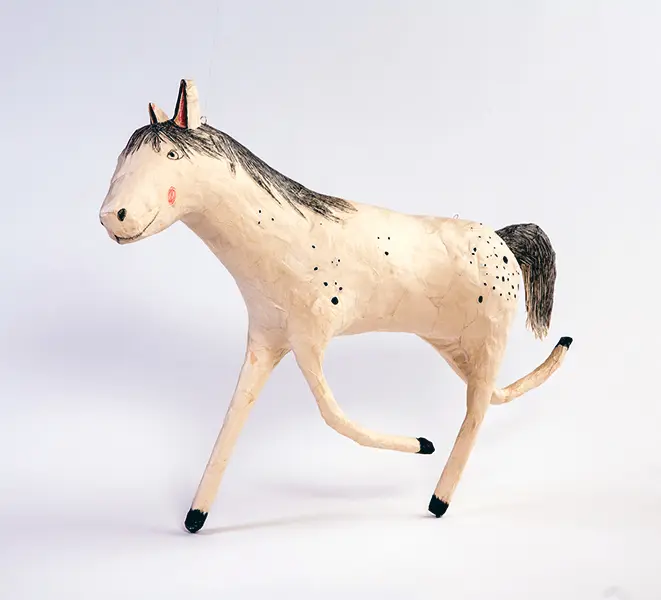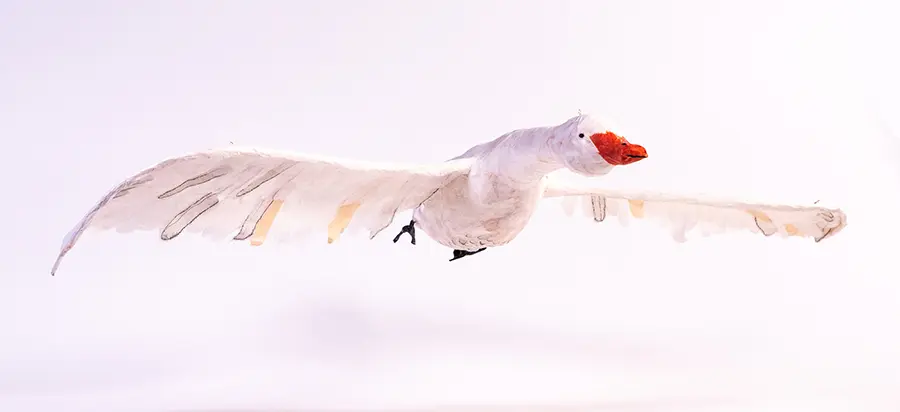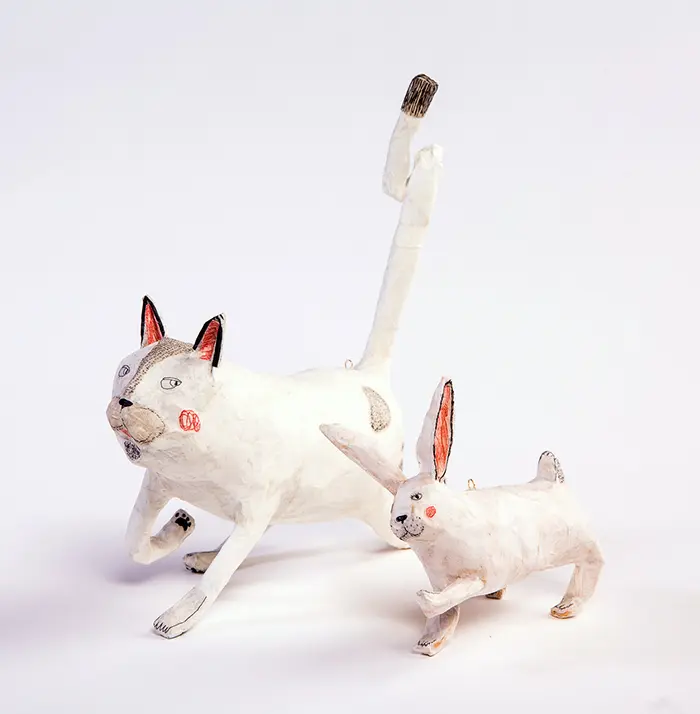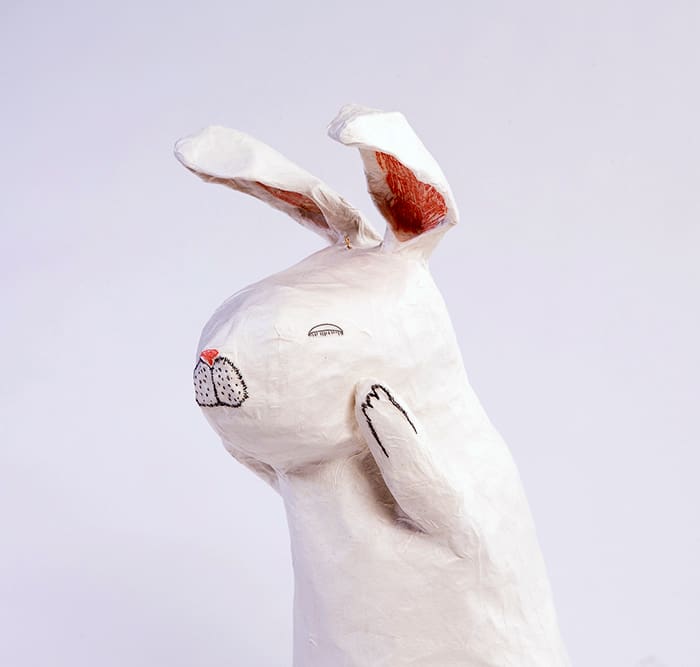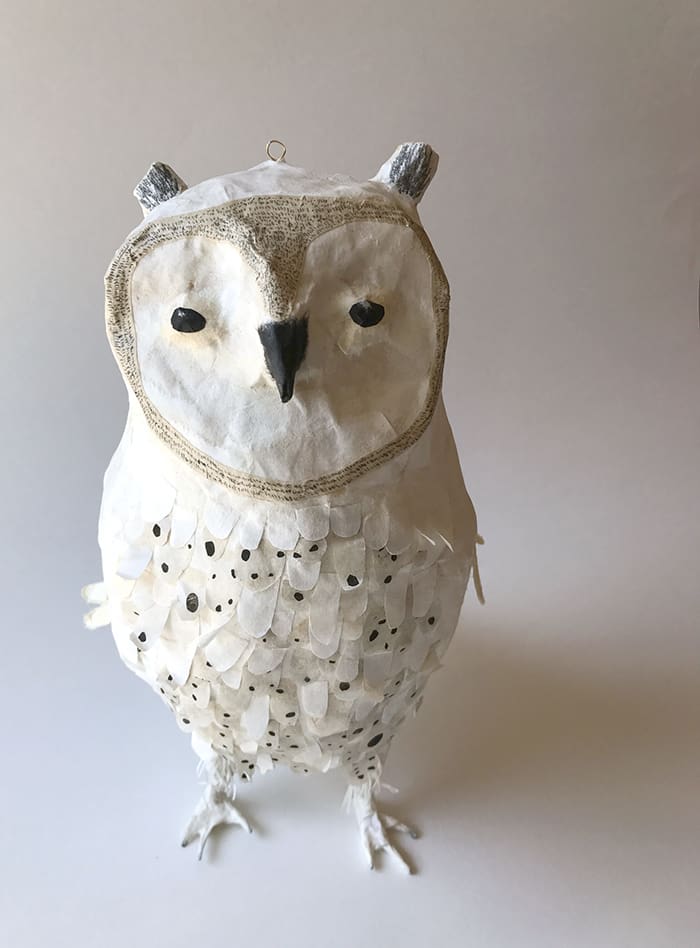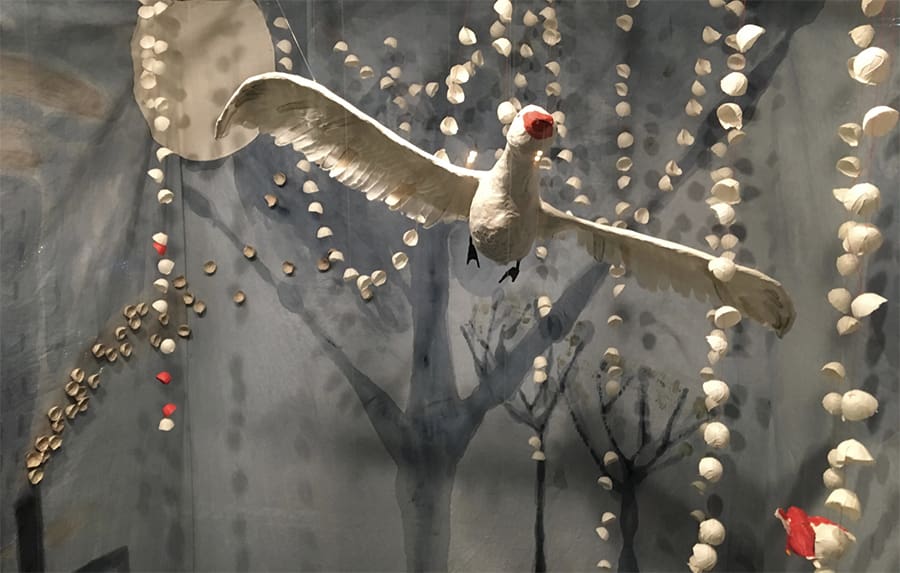 Class Itinerary
Lesson 1 – Sketch Your Designs & Make Paper Mache Paste
Design your figure… will it be an animal, a person, or…? Some drawing tips and considerations. Make a bunch of quick sketches and prepare your paste, too.
Lesson 2 – Wire, Crumpled Paper & Masking Tape
Today you will work on building the initial form of your figure. Shape with wire, using your sketch as a guide, and add multiple layers of crumpled newsprint and masking tape until you are satisfied. Smooth your surface as you go.
Lesson 3 – Editing Your Form; First Paper Mache Layer
Cut away and build up places to help shape your form. Add ears and other details with paper and tape. Add your first layer of paper mache with newsprint. Let dry overnight.
Lesson 4 – Second Layer & Hanging Hooks
Cut away any lumpy areas and create hooks for hanging; then add your second layer of paper mache using Japanese paper.
Lesson 5 – Drawing Features & Third Layer
Draw or paint a variety of features to choose from using the media of your choice. Michele will demo using gel pen, colored pencil and acrylic paint. Let these dry overnight. Also, add your third and final layer of paper mache. Let dry overnight.
Lesson 6 – Applying the Features
Adhere features to final layer using paste or glue stick. Take your time with this last important step, which will determine the personality of your finished sculpture!
____________________________________________
Scholarships are available. Click HERE.