Class Description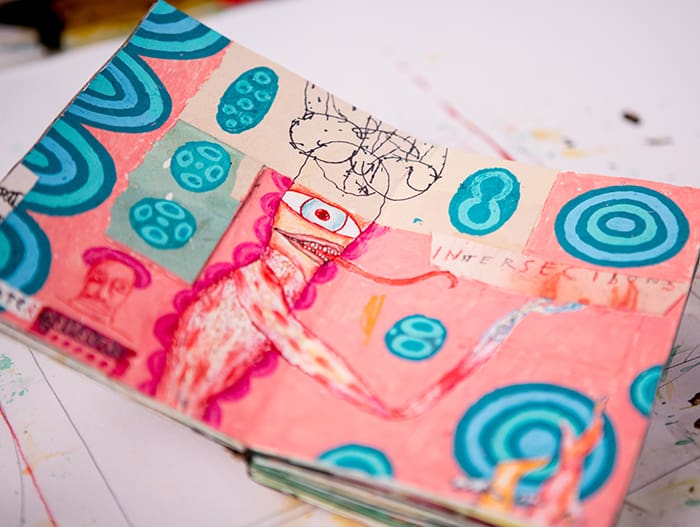 Class Description
Danish born artist and illustrator Henrik Drescher, has over 50 illustrated books to his name including The Boy Who Ate Around, a 1994 New York Times Best Illustrated Children's Book. We are honored to host this class with him. He writes:
"Since an early age I've been an image scavenger. My mind has always been alert to image debris, keeping ideas and images in books, which then spill into my painting and illustration."
In this class we're going to build a 'Seeded' Notebook,' which is a handmade book that you create by using your own drawings and flotsam and jetsam that you collect. We start with large sheets of randomly collaged paper, cut them up, bind them and then "work into" each spread with mixed media. The result is random, fun, and magical — and will reveal a fresh way to see your own work. For Henrik, this process is at the heart of all his new projects and books.
Some of Henrik's illustration and book work: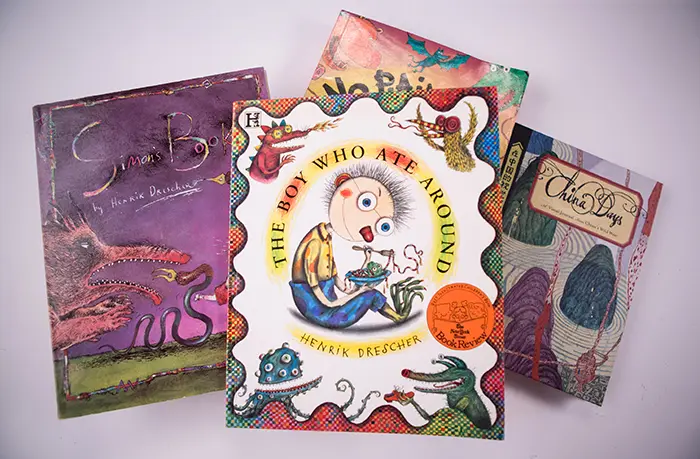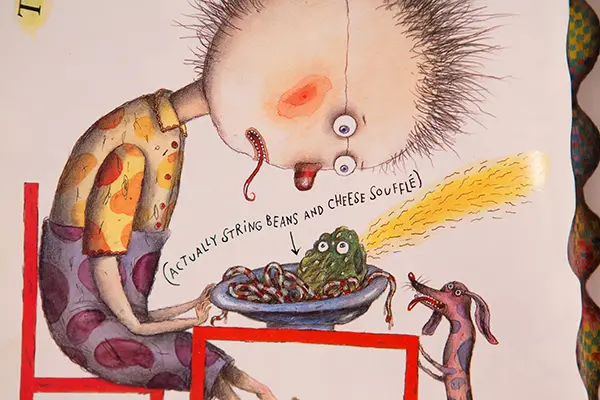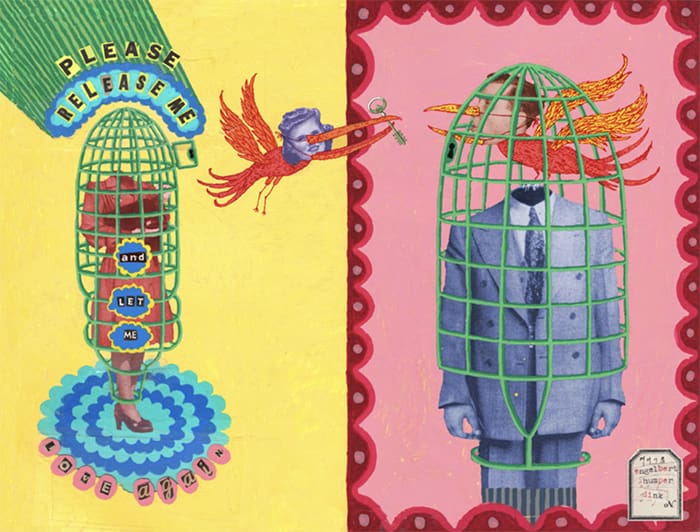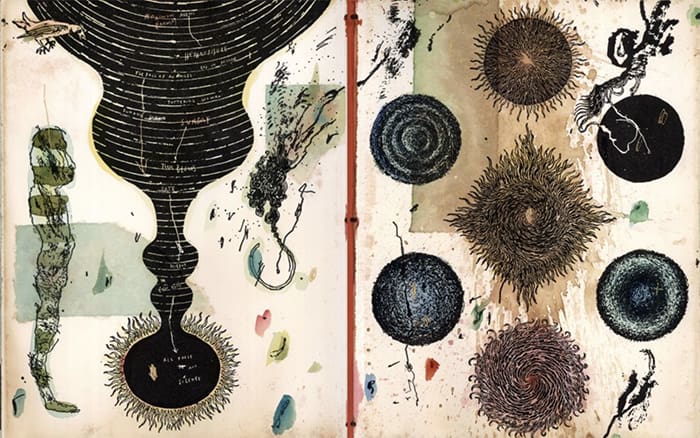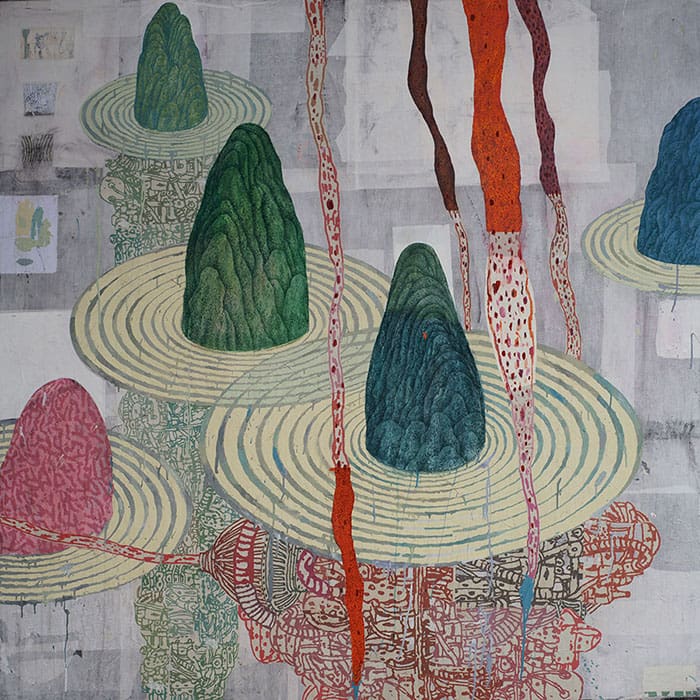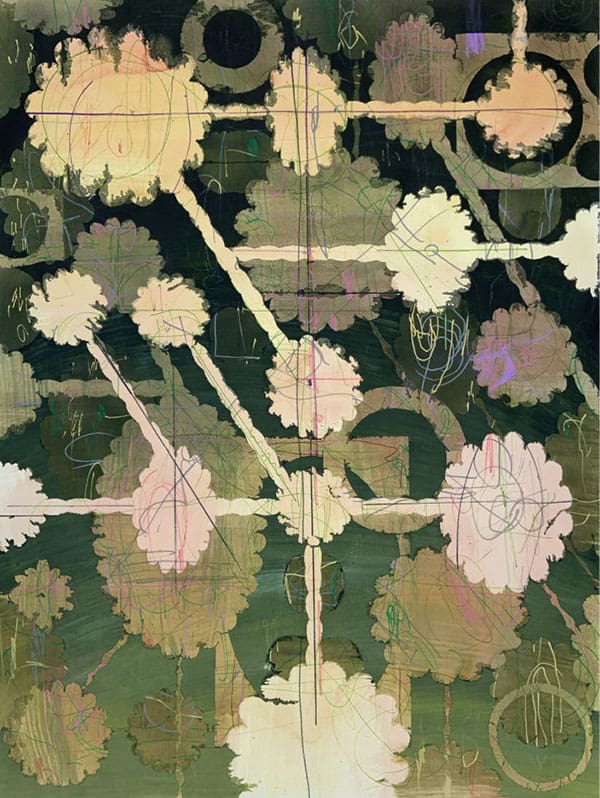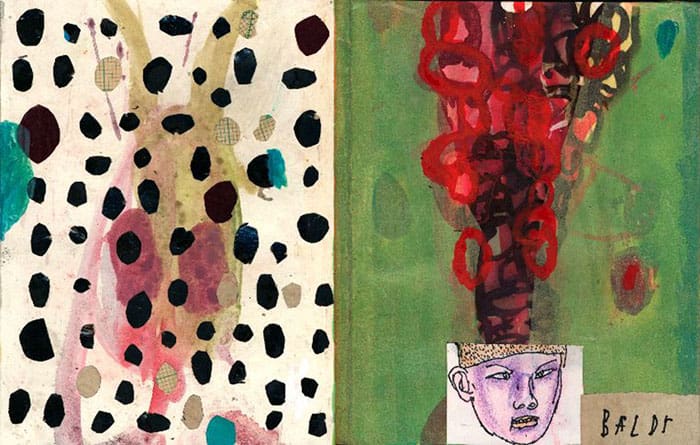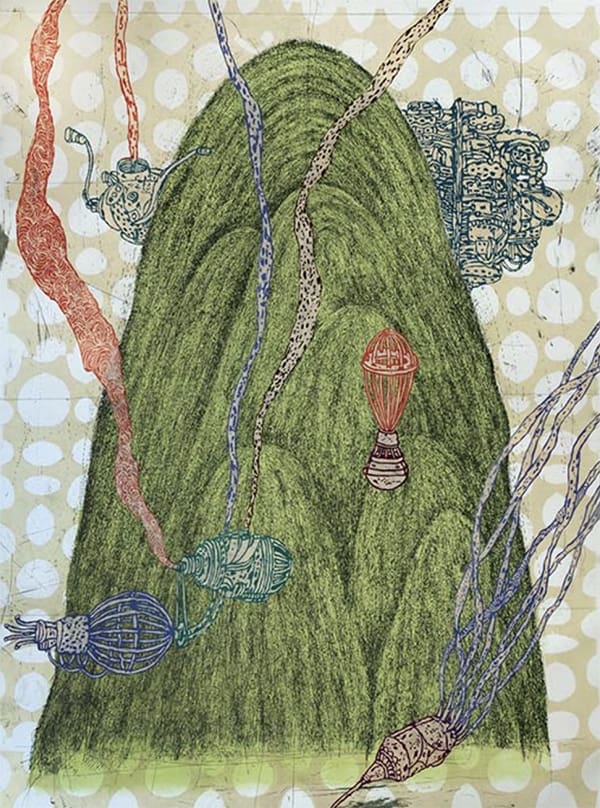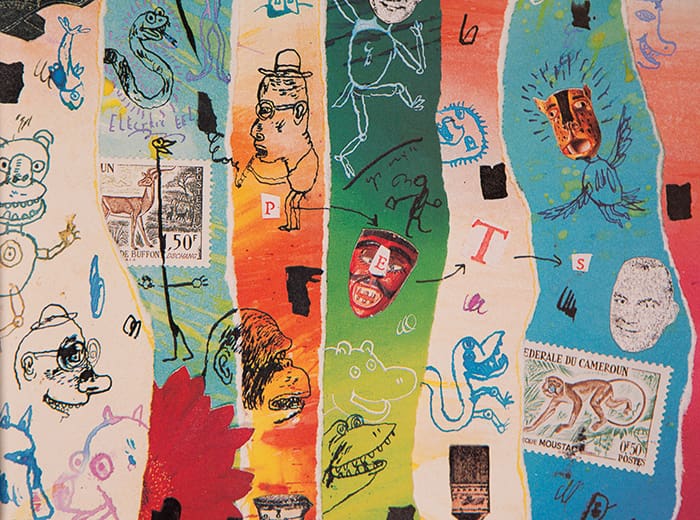 Some of Henrik's Seeded Notebook work: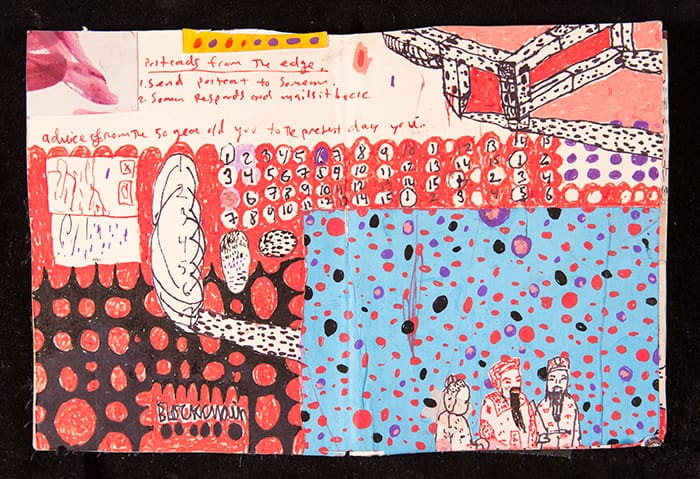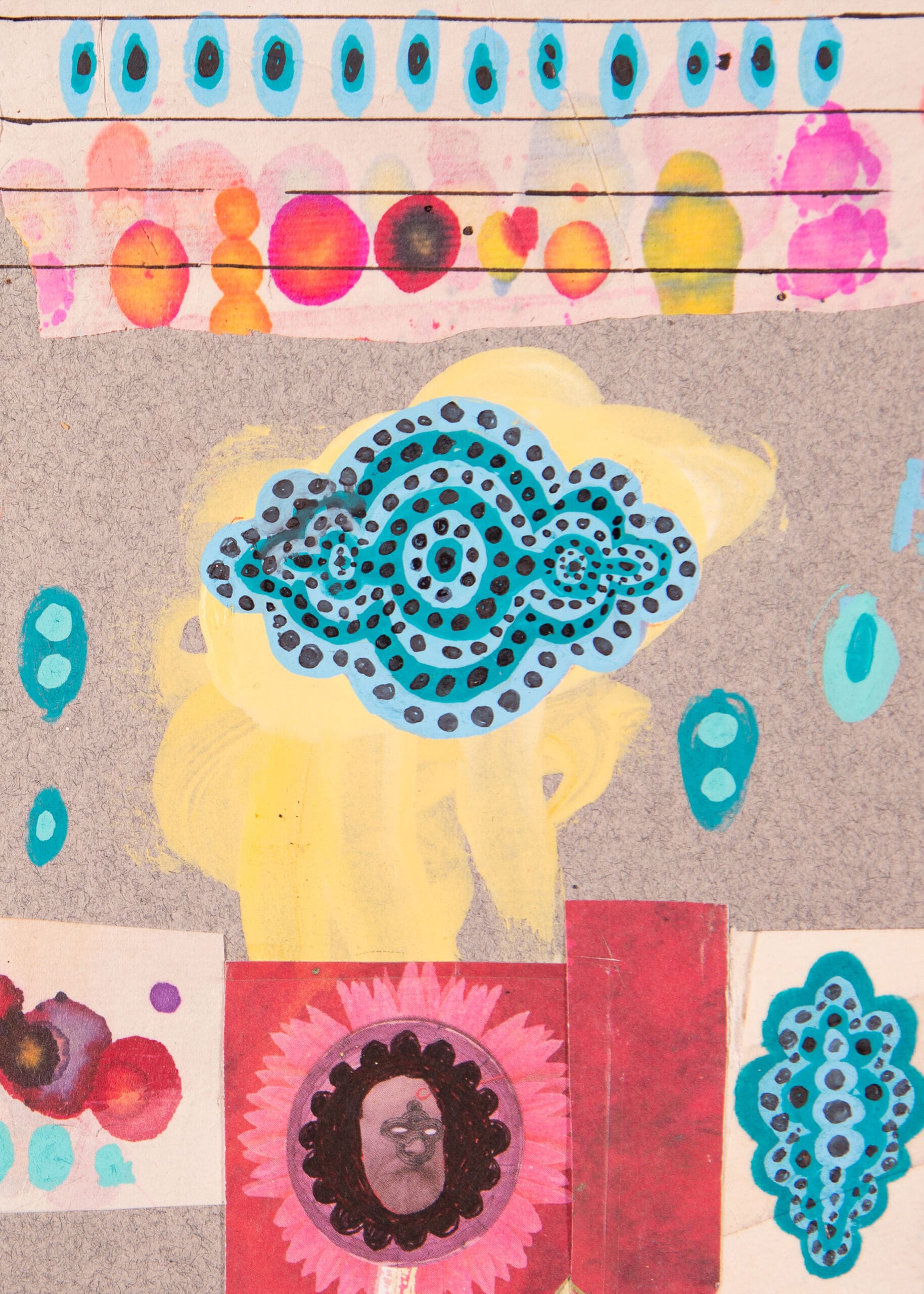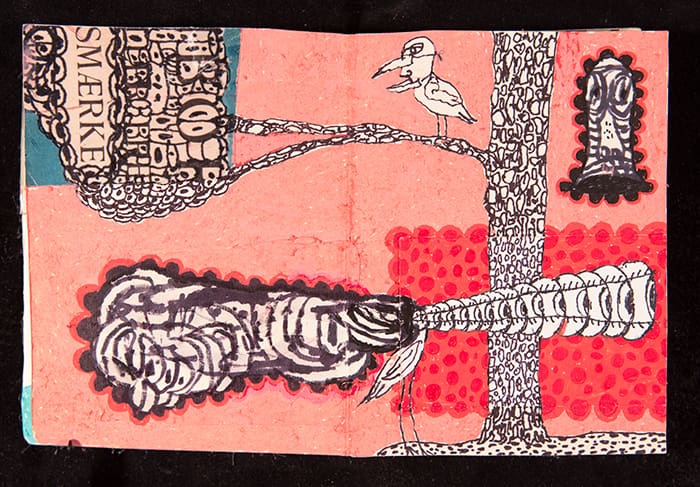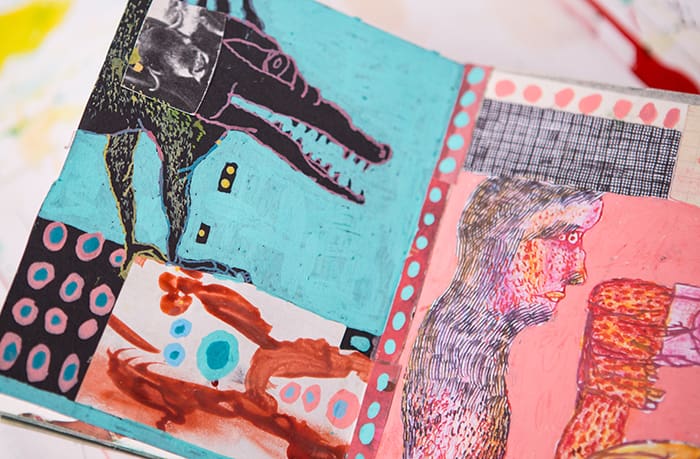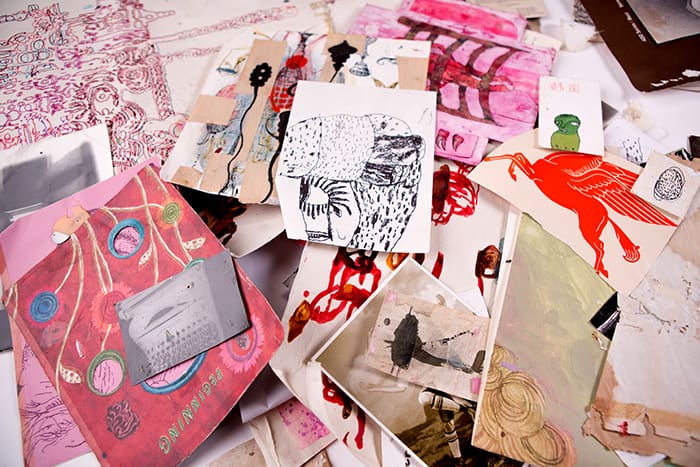 Class Itinerary
Lesson 1 – Collage Material
Curating and gathering  collage material using as much of your own work as possible, you can cut up old drawings or photocopy them, use family photos, tickets, shopping lists, etc… whatever you choose as picture material will reflect who you are and will act as an instigator of creativity.
Lesson 2 – Seeding Your Notebook
Here we create our large sheets of random collage.
Lesson 3 – Binding Your Seeded Notebook
In this lesson we cut the collages into to smaller sections and bind them with a simple technique.
Lesson 4 – The Seeds Blossom
Now we begin to work in our magical book, using the image 'seeds' to inspire drawings using FW ink, colored pencils, added collage  etc.
Lesson 5 – Frankenstein Pens & Godzilla Markers
In this lesson, we play with some hand made drawing tools including the squiggle writer, my makeup eyeliner conversion pen, and Posca paint markers
Lesson 6 – Connecting the Dots
We will continue working with ink, watercolor, and 'frisket' to transform the randomness into something new.
____________________________________________