Class Description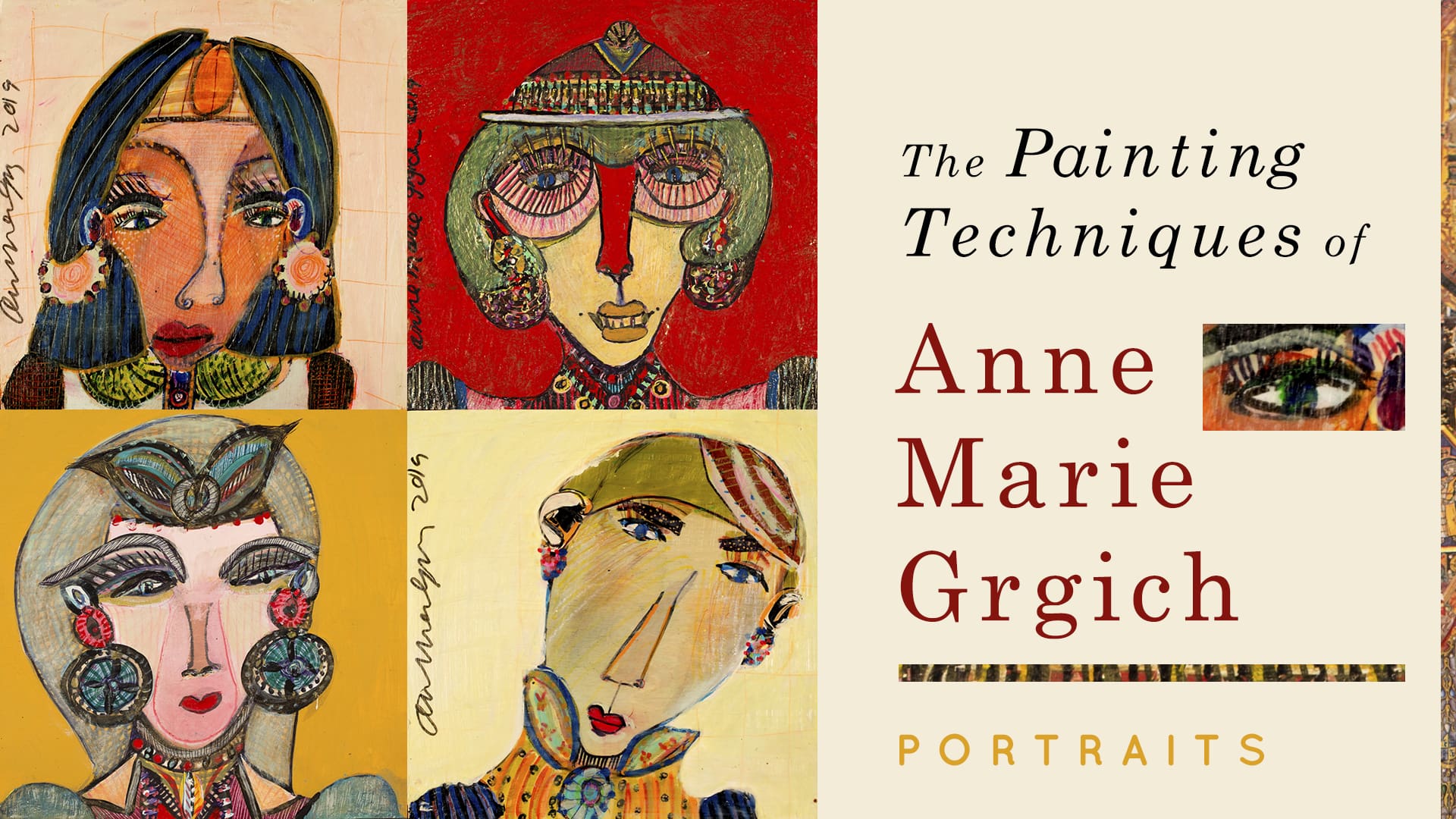 The Painting Techniques of Anne Marie Grgich
We all have an inner magical child. Letting our intuition guide our shapes and forms is a process that is fun, freeing and creates authentic results. We will do this by working on multiple paintings at one time, using any and all media at hand, as Anne demonstrates her beautiful way of working that is at once both intense and wonderfully casual.
Build, with paint and pens, faces that tell a story, speechless yet full of human emotion.
Create six portraits from start to finish in this unique class.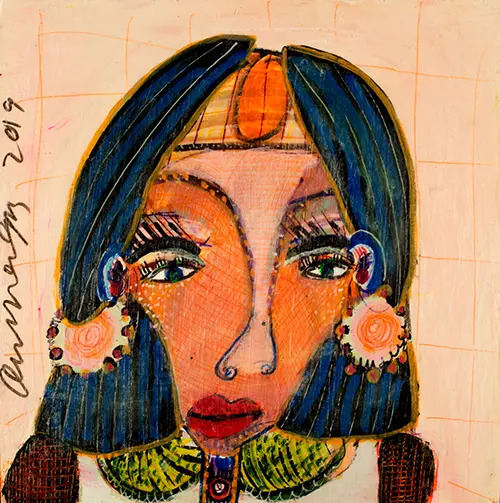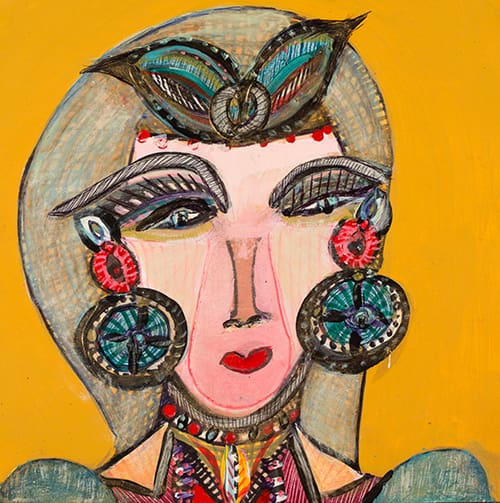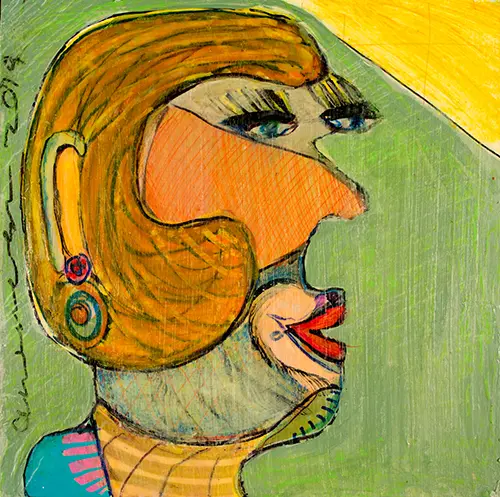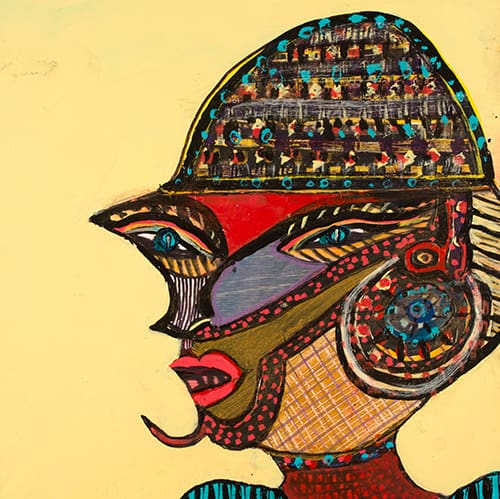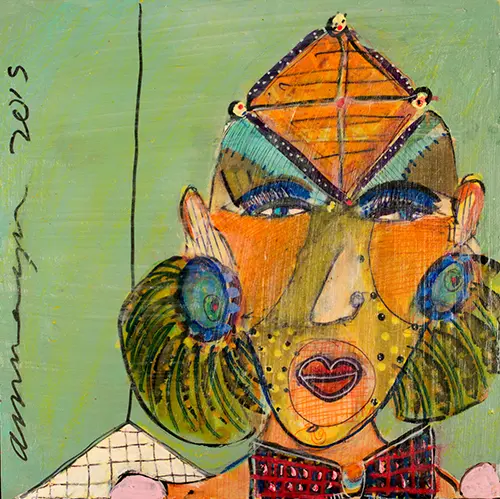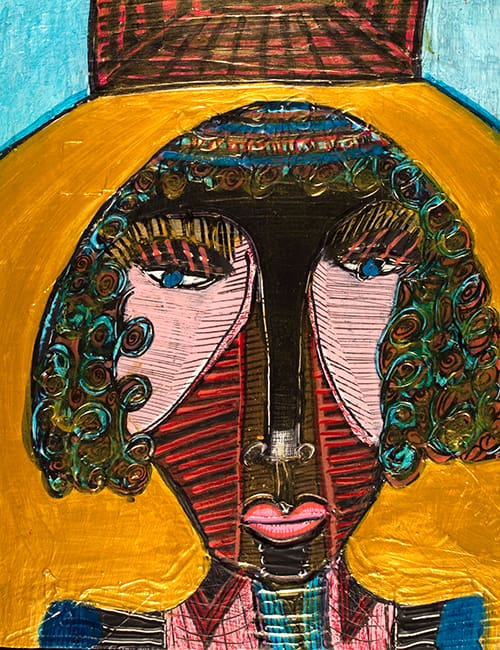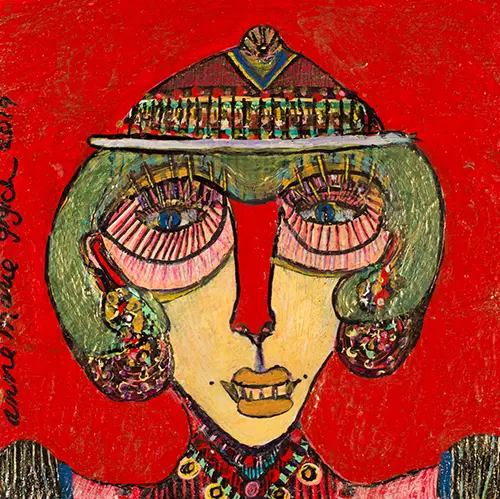 _____________________
Class Itinerary
Lesson 1 – Start Six Paintings
Let's begin! Draw six different faces that will interact in some way with each other depending on the positioning. In this first layer we will work with pens and acrylic paint washes.
Lesson 2 – Pens and Patterning
Balance the interaction between the characters with lines and colors and see the work slowly come into focus. Pick three colors of all kinds of felt pens and pencils to make underpainting marks including shading, lines, dots, outlines, patterns….
Lesson 3 – More Layers
Add layers of black and white paint using painted lines, dry brush, color washes and color "mounds."
Lesson 4 – Defining the Details and Self-Leveling Gel
We are at the stage where we are defining the entire six portraits and bringing them all into focus together in tandem. More layers of pens, colored pencils, paint pens and self-leveling gel in areas to build surface interest.
Lesson 5 – Defining the Background; Glazes
Glazing layers on the different features. Add or define the background colors and texture, carve out areas add horizon line or more details of a place or keep the space open so the portrait can breathe.
Lesson 6 – Wax Crayons and Dorlands Wax
We are finishing all six paintings today. Add last minute details, wax crayons, your signature and finish with a layer of wax.