Class Description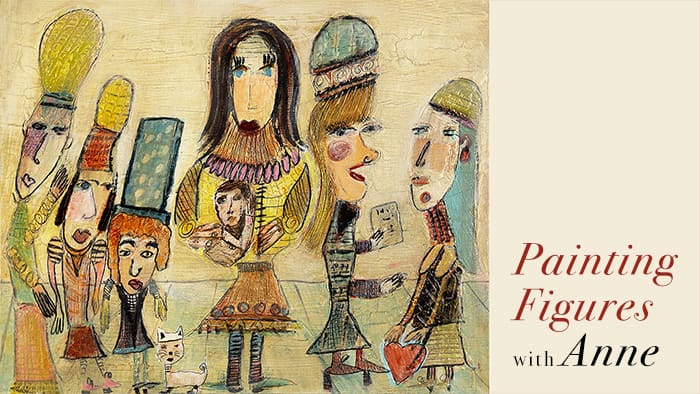 Painting Figures with Anne
Anne Marie Grgich shares her carved, figurative method of painting on canvas. This class is a sister class to her faces painting class using similar techniques, but continuing the adventure by creating a whole world and characters to inhabit it. The way Anne works is similar to writing a story in that her characters change and evolve as she paints them.
This is a very special class because Anne's process is so free and easy and fun to do! It is a way of creating a finished piece of art that doesn't feel like hard work.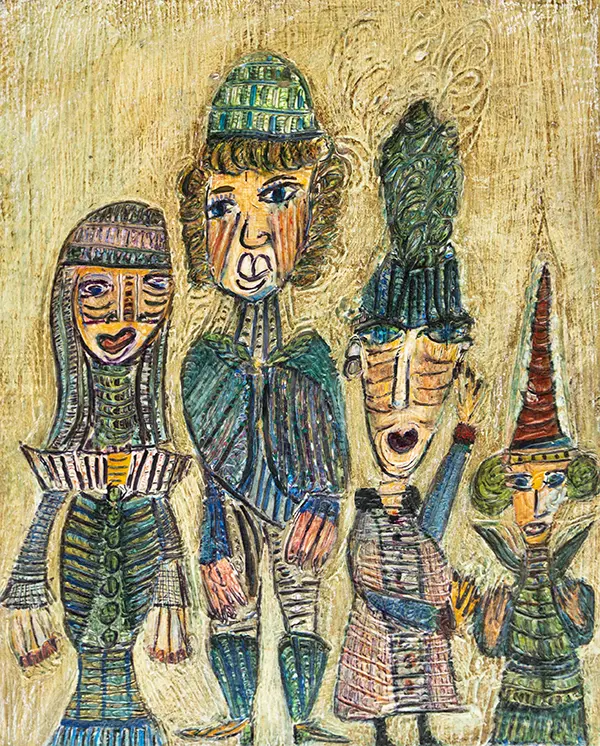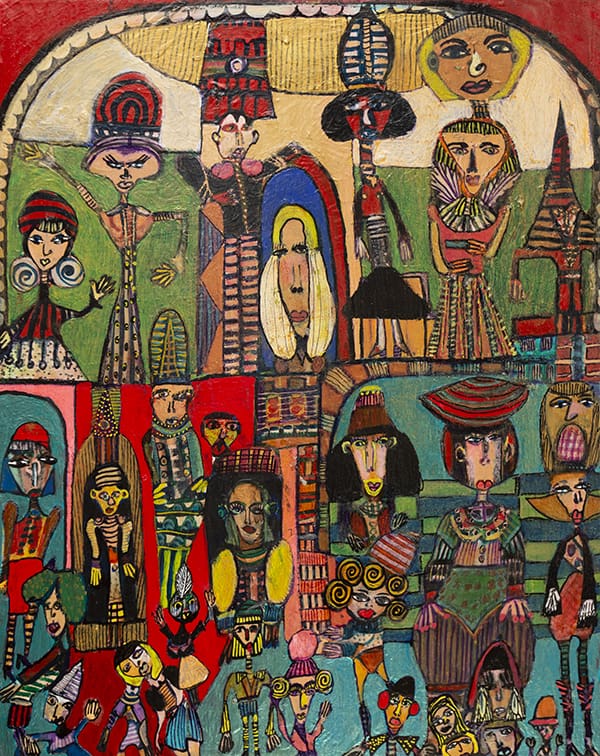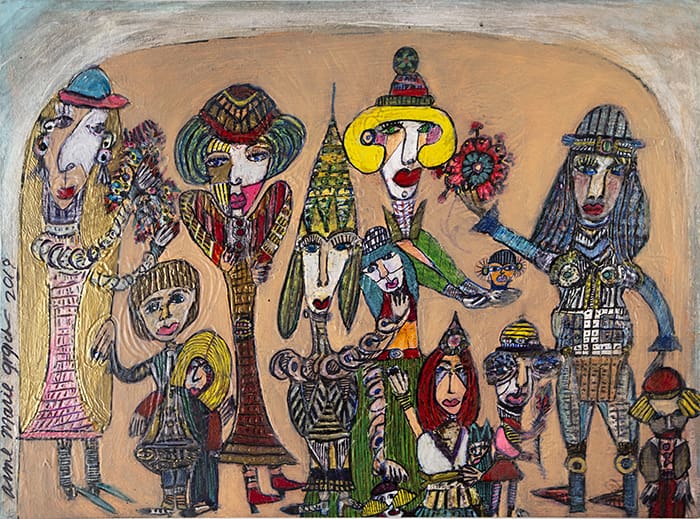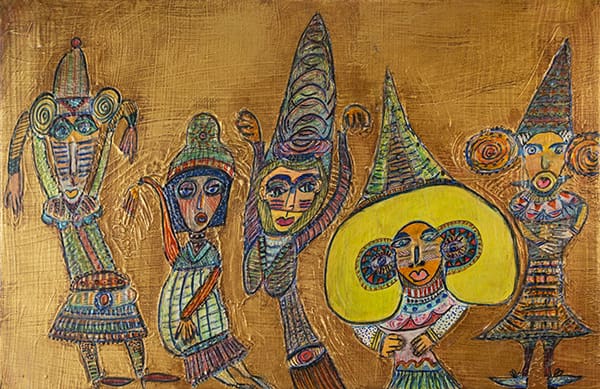 _____________________
Class Itinerary
Lesson 1 – Prepare Your Canvas; Drawing Exercise
Prepare your canvas with under-layers, and a fun drawing assignment!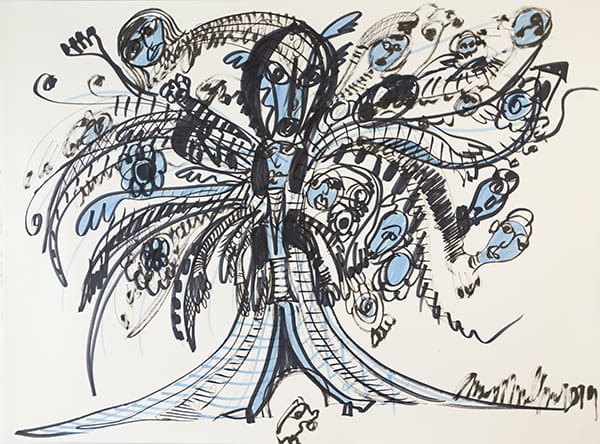 Lesson 2 – White Incise Layer
Add a very thick layer of white paint and carve your design into it using a variety of tools.
Lesson 3 – Pens and Washes
Begin adding color with pens, markers, and washes of acrylic paint.
Lesson 4 – More Paint
Continue building overall color with paint; begin adding black and white details.
Lesson 5 – More Layers
Use Anne's special technique of raising areas of the painting using gel medium and pulling everything together.
Lesson 6 – Details, Wax Crayons and Dorlands Wax
Last minute details, wax crayons, your signature and finish with a layer of cold wax.