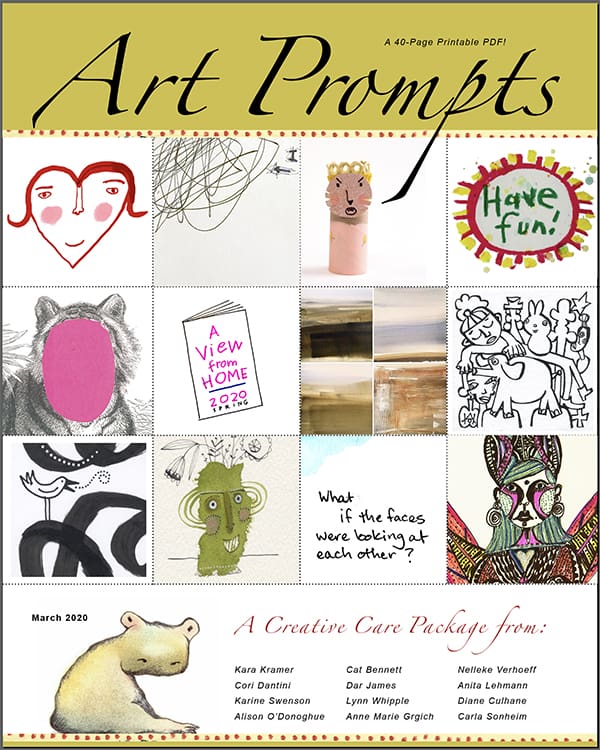 https://www.carlasonheim.com/wp-content/uploads/2020/03/CSP_ArtPrompts-2.pdf
Hi everyone!
Steve and I recently sent an email out to our teachers asking for ideas to get through these next strange months. We loved Kara Kramer's idea of a downloadable PDF of teacher's art prompts, so we did it!
Here is a 40-page "Creative Care Package" from 12 of us! Each teacher created 2-5 pages.
You can print it out (many pages are meant to be drawn on), or just keep it online and do the prompts in your sketchbooks.
Please feel free to share widely… use in your classrooms… and share your pages on the Carla Sonheim Presents Facebook Group!
Thank you!
Please take good care,!
xoxo
Carla Sonheim
and
Kara Kramer
Cori Dantini
Karine Swenson
Alison O'Donoghue
Cat Bennett
Dar James
Lynn Whipple
Anne Marie Grgich
Nelleke Verhoeff
Anita Lehmann
Diane Culhane
😉