Hi!
Thank you so much for submitting your patterns!
Here is what the pages will look like… I am going for squares but will work with what you send me, so don't worry! Upload your images and fill out the form below.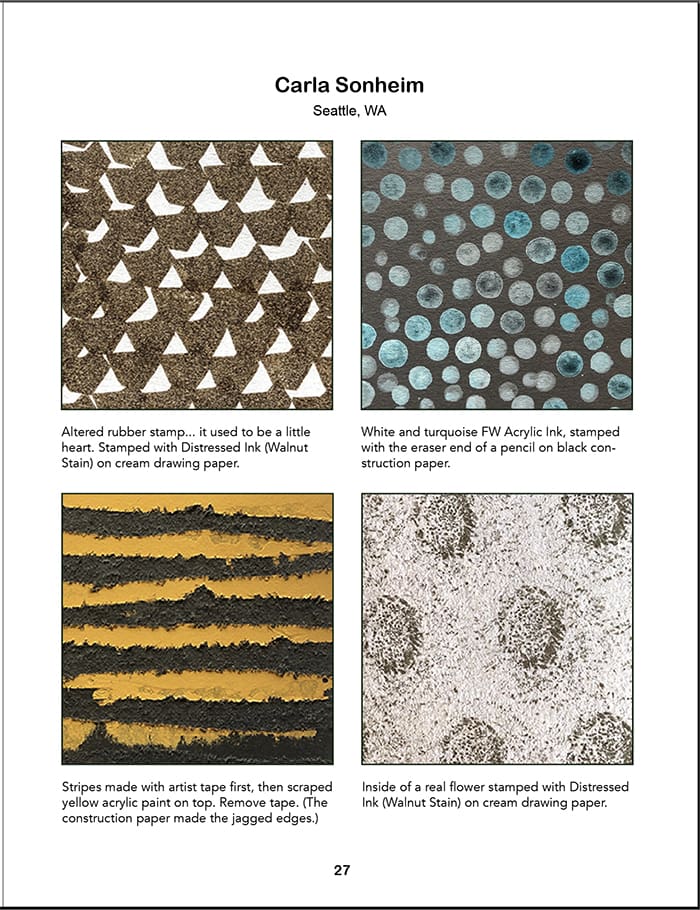 Thank you again and email us if you have any questions: steve@carlasonheim.com.
Carla
Patterned Paper Submissions
Hi! Thank you for your submission! • Please upload four images here for our collaborative book (Lesson 9). • Take a photo of your four favorite patterned papers. You can use a smartphone… be sure you take it in good light and watch out for shadows! • Please be sure to let us know how you made the pattern or texture. • Deadline for uploading is Monday, May 24th at 11:59pm PT. • Please USE THIS FORM to upload your patterns (if you upload on the FB page only, it will not make it into the book). Thank you!