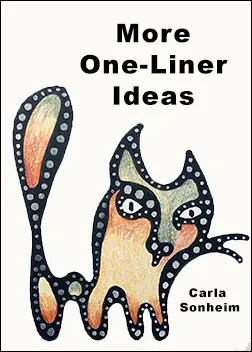 Hi Sketchbookers!
I hope you enjoyed the one-liner drawing session at Sketchbook Revival 2021! A huge thank you to Karen Abend for having me as part of it.
Below is a link to sign up for the free video… "More things to do with One-Liners!" Just "add to cart" and go through the checkout process… it's free, so there will be no credit card information required and you will not be charged!
It is about 20 minutes long and includes three more ideas for One-Liners:
Drawing from Life.
Finding "the one."
Oaxacan-inspired animals.
The link is HERE.
Thank you for being part of Sketchbook Revival and please consider joining my newsletter list by clicking below! Thanks again,
Carla
NEW Zoom Class! Do you like to use the Gelli® Plate? Then join a live workshop via Zoom on Saturday, March 27th! Details HERE!