Gelli Plate Printmaking
---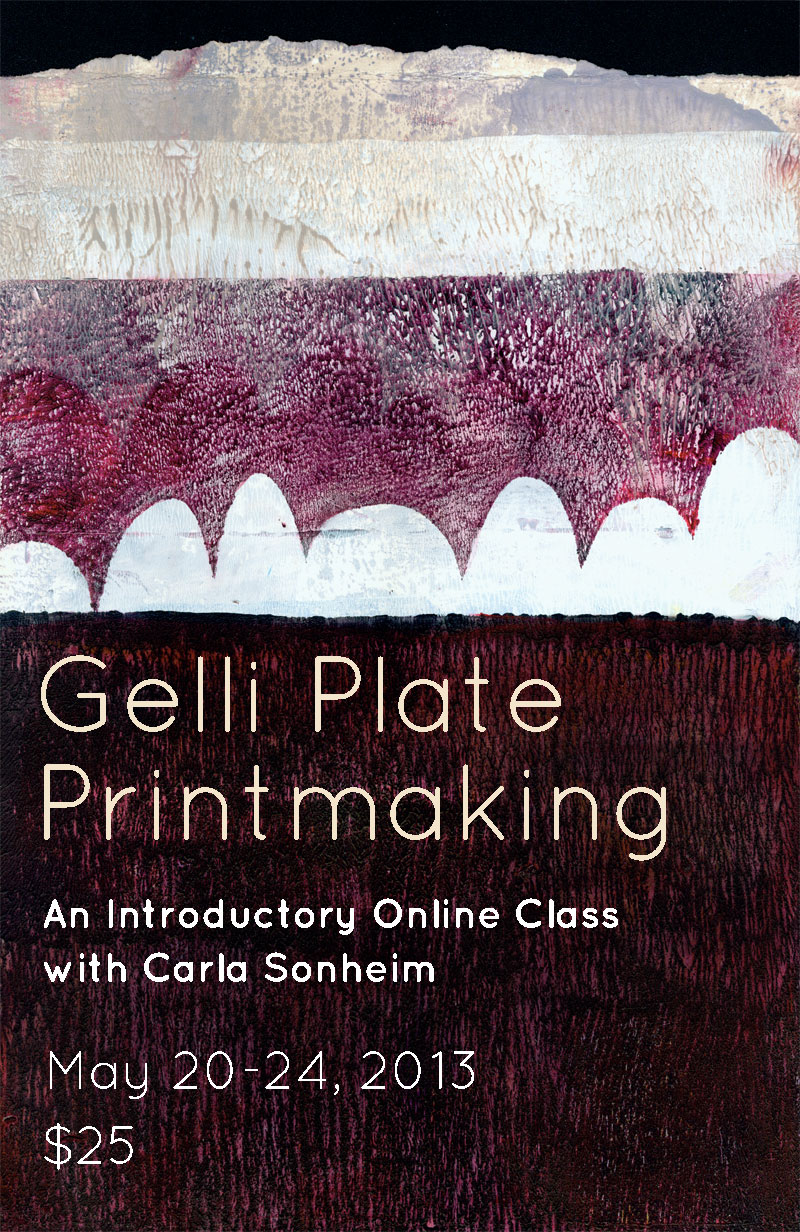 Note: Even though the "live" class is over, it's never too late to sign up and work at your own pace!
The monotype printing process is something that got me really excited about art over 20 years ago. You never know what you're going to get, and I love the myriad of textures and patterns!
The new, inexpensive product called "Gelli Plate" allows you to create beautiful monotypes without a press, using materials anyone has in their studio.
When I posted these online recently, artist Christine Phelps asked: "These really take the Gelli Plate from a crafting to fine art level! Do you have a class brewing?"
Yes! "Gelli Plate Printmaking" is a quick, technique-based, $25 class and includes three professionally produced videos demonstrating how to achieve beautiful results with minimal supplies.
What you need is:
— a Gelli Plate (a product by Gelli Arts that looks and feels like gelatin)
— a brayer
— acrylic paint
— scissors
— paper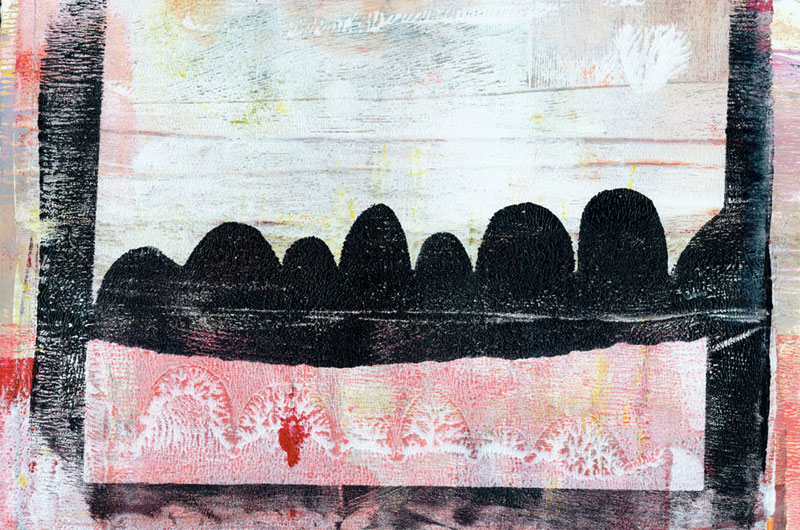 One student wrote:
"Wow!! I've done monotype printing before and even played a bit on the gelli plate, but this was game changing!"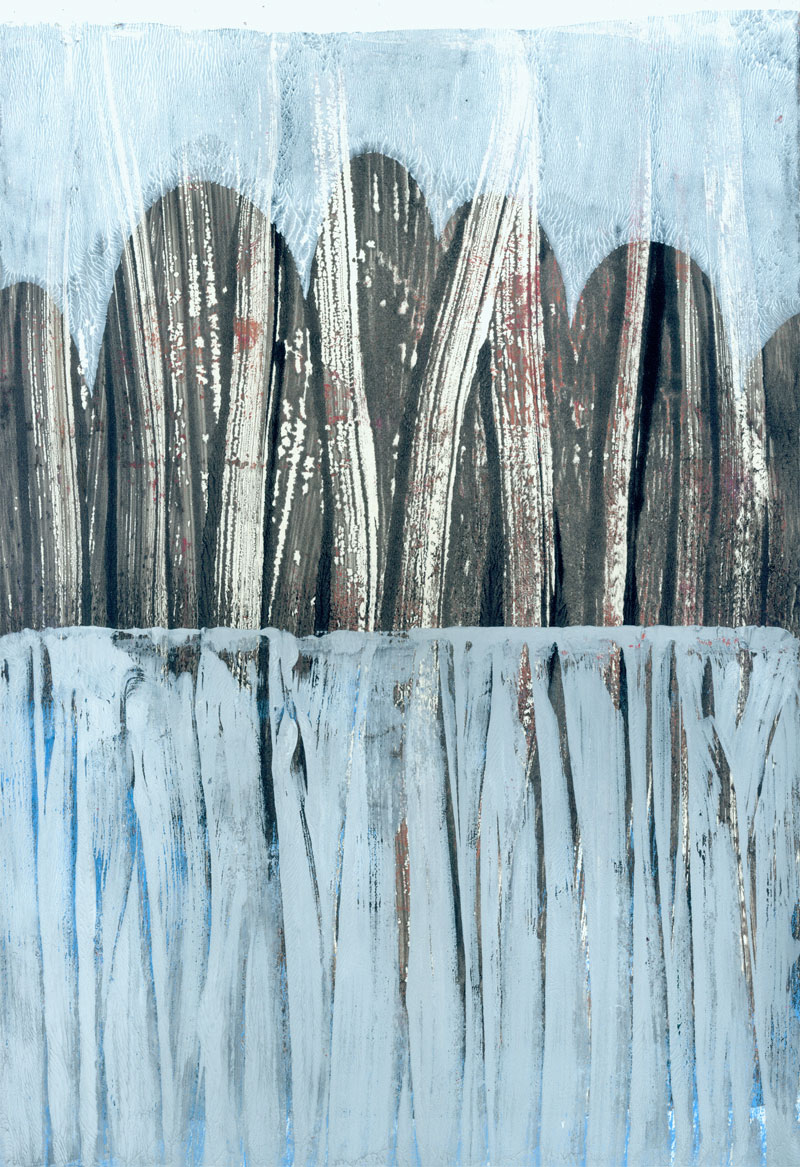 Warning: Gel printing is addictive!
(Note: All my classes have indefinite access, the videos and class materials will be up and available to you "forever.")
————————-
Sign up today!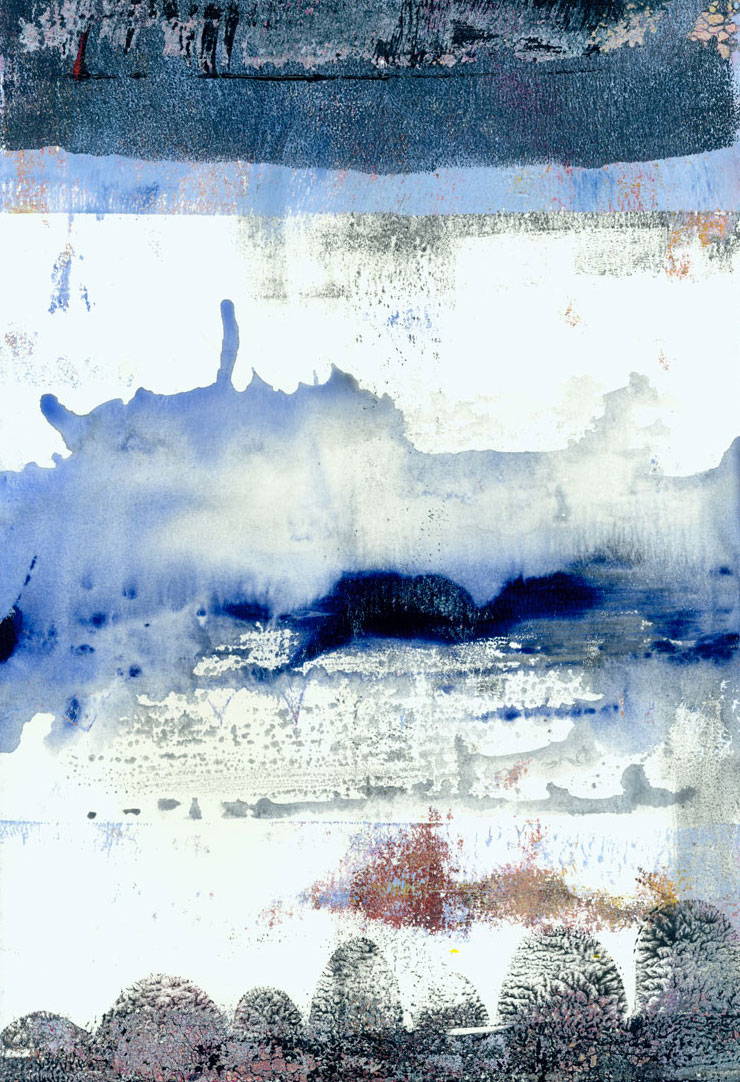 😉
---