Meaning Making: Inspired by Poetry
---
_____________
Meaning Making: Inspired by Poetry
Instructor: Lendon Noe
2-Week Class • 6 Lessons

Now available as a self-study class.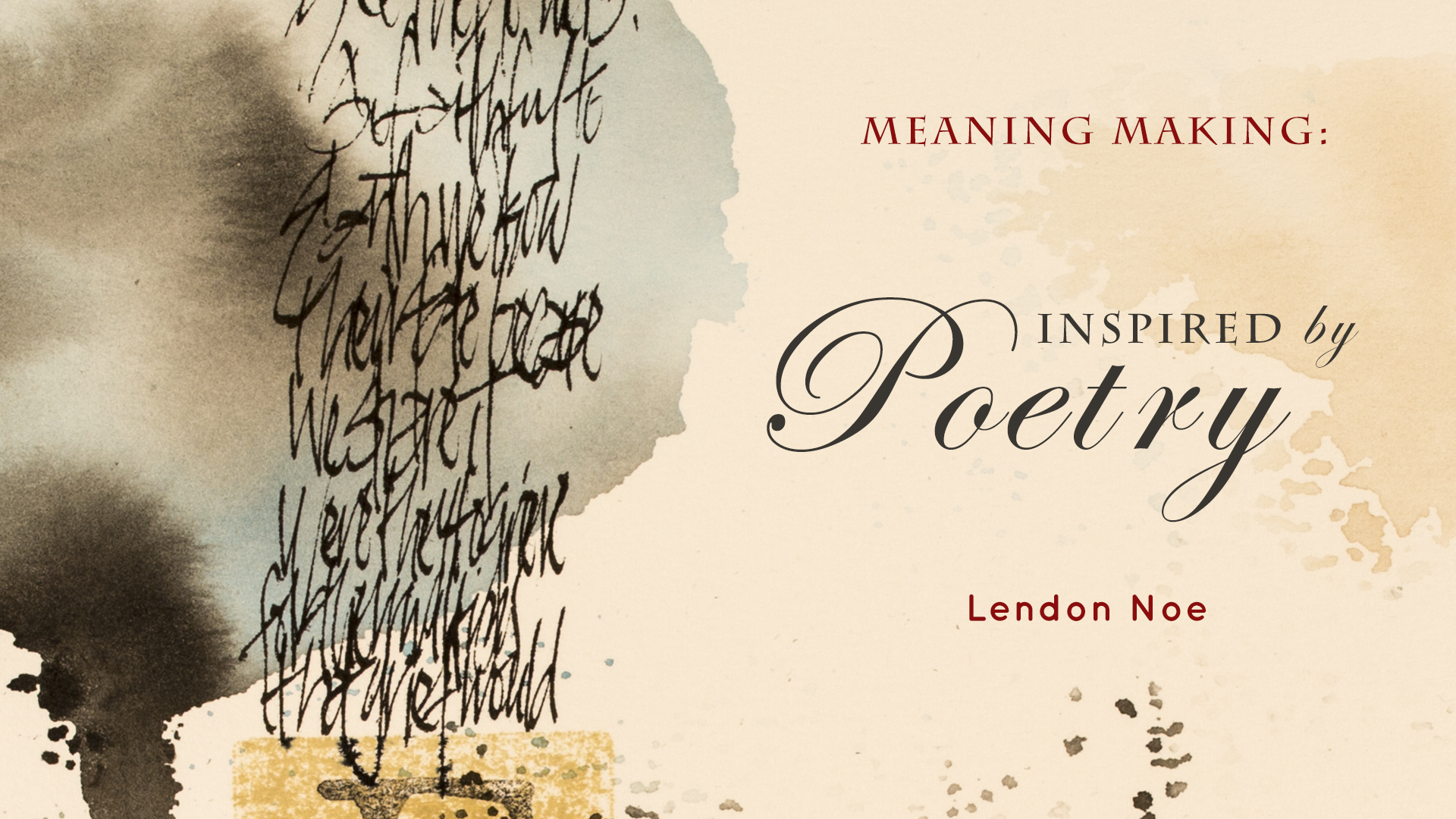 Do you ever feel as if you don't know where you are going with your artwork?
This class is about finding inspiration and adding meaning to your artwork through literature and poetry!
All of my life, I have leaned on my favorites (Emily Dickinson, Rilke, William Carlos Williams, Pablo Neruda) to add extra depth to my artwork. I don't try to illustrate these great writers; instead, I try to create visual metaphors — and would love to share my working methods with you!
This class begins by looking at some of our favorite poems, poem fragments, and even single words that affect us. We'll ask questions of the poem and the poet. What colors do you feel? What is the shape of your longing?
We will create beautiful painted papers using my favorite surface treatment techniques and will literally (as well as figuratively) tear into our papers, making fragments that will become the foundation for our larger pieces.
We will play a game of forced connections between image and idea to enhance your creative thinking. We will work with ink, pencil, pens, stamps, white gesso on Rives BFK paper. We'll also incorporate collage, image transfers, text and drawings into our pieces.
I hope you can join me!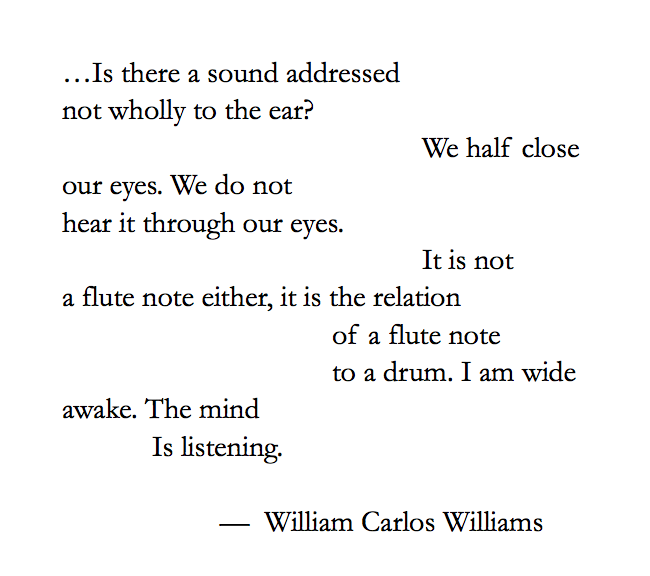 ___________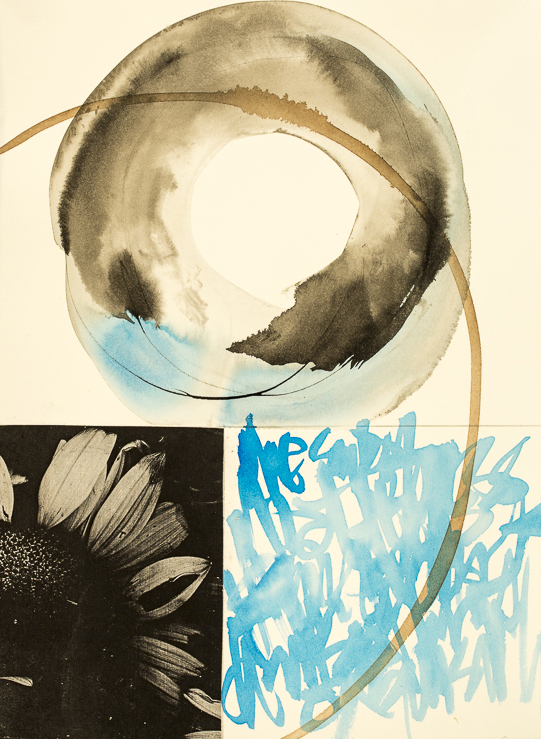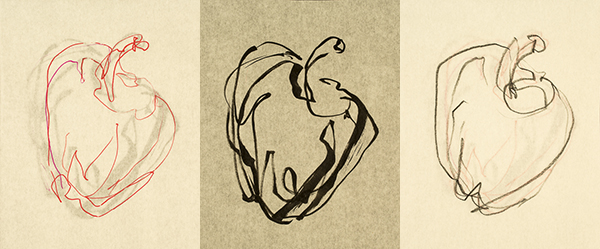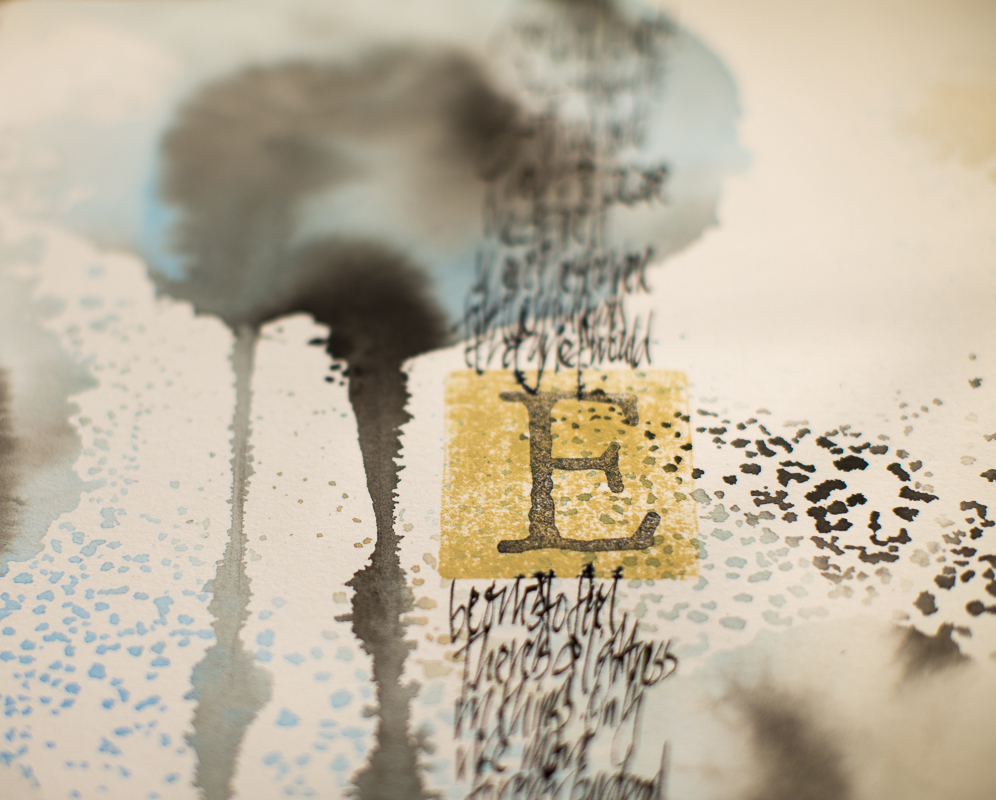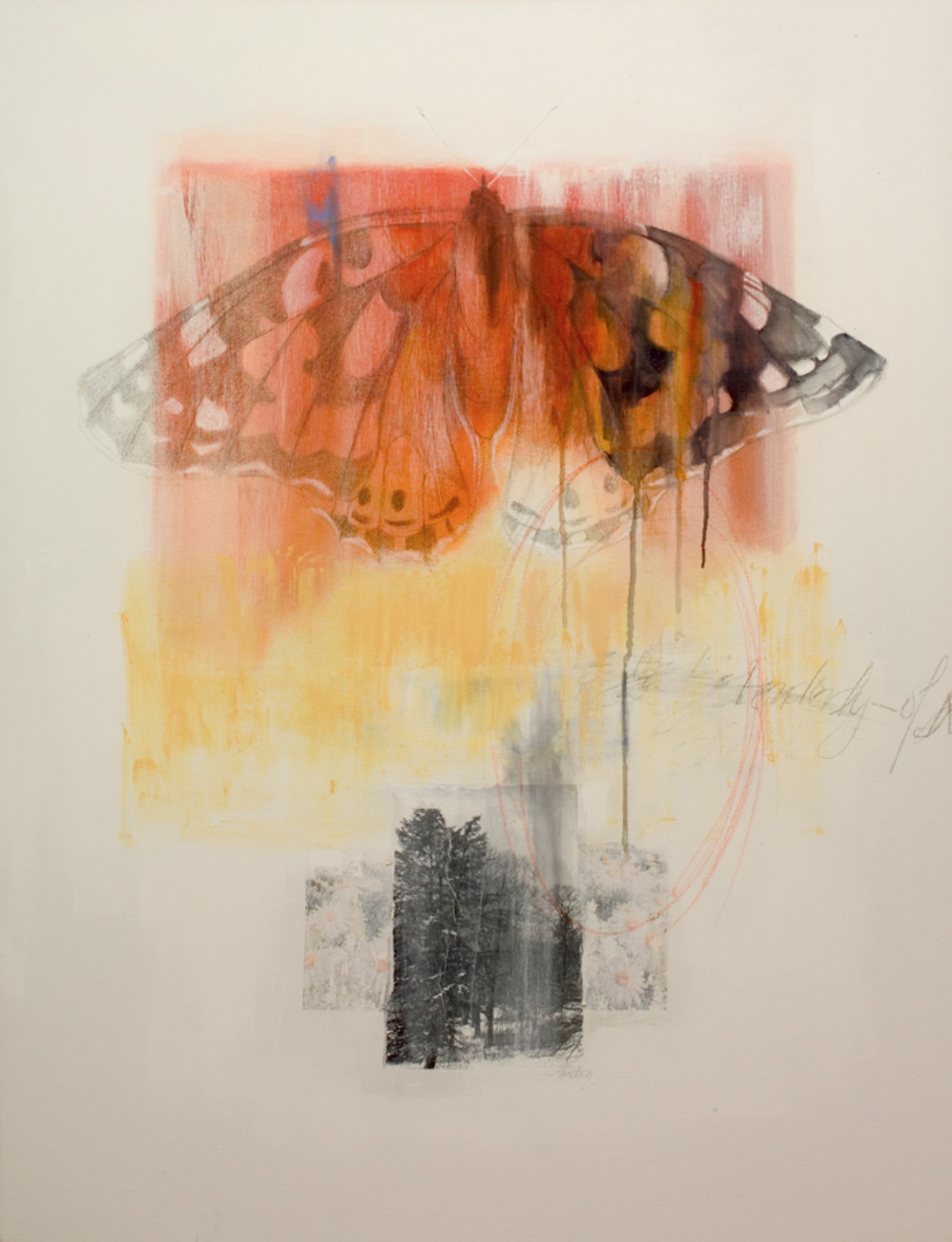 For a list of supplies needed, click HERE.
Class Itinerary:
Week 1
Lesson 1 – Poetry-Inspired Artwork
In this lesson we will create two sonnet-structure papers and six paper pieces using the words dense, dark, and thick — inspired by Sonnets to Orpheus by Rainer Maria Rilke.
Lesson 2 – The Image Found
Today we are going to turn to our poets for imagery. We will make a list to increase our fluidity and flexibility, and then I'll show you one of my favorite techniques for gathering images from real objects (like fruit and flowers) using a photocopier. Warning, this is highly addictive! When we get some images we like, we'll collage them to our background papers, beginning to layer.
Lesson 3 – Image Transfers
We will spend a moment reviewing image transfer vs. collage and then I'll show you my favorite image transfer method.
Week 2
Lesson 4 – By Your Own Hand
Today I will encourage you to draw. I know some of you might be reluctant but there is nothing like adding something from your own hand to make a piece uniquely yours. We will practice using a tracing paper pad and try lots of drawing tools and techniques to loosen your hand and hopefully give you a little more confidence. Then I will show you how you might collage a tracing pad drawing to one of your background pieces and/or draw right on your developing pieces.
Lesson 5 – Text!
We have looked to our poets for structure and for images now how about the words themselves? Can we, should we put the poetry directly into our art? We will consider two ways of working with text – including scribbling and using text as form in a piece.
Lesson 6 – Making Connections
Today we will consider ways to finish our pieces. We will edit our papers (which may include tearing away parts or using gesso to vail over some of your work). And we will consider ways to connect pieces of paper other than just using glue.
Sign up today!
__________________________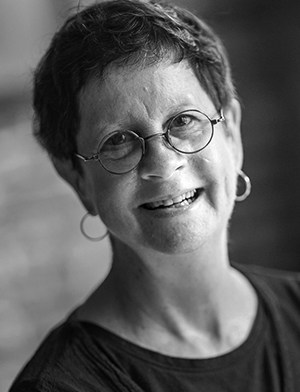 Lendon Hamilton Noe is a native of Jackson, Tennessee, where she has been a Professor of Art at Lambuth University, Head of the School of Arts and Communications, and Chair of the Visual Art Department. She taught primarily, drawing, painting and design. She graduated from Rollins College in Florida, earning the BA in Art and English Literature. She studied in Denver at the Rocky Mountain School of Art and then returned to Tennessee and completed an MS in Art Education at UT Knoxville. She completed her MFA in Painting and Mixed Media at Vermont College. Her work includes oil painting, original prints, mixed media, and installation. See more of Lendon's work at her website: www.lendonnoe.com.
– – – – – – – – – – – – – – – – – – – – – – – – – – – – – – – – – – –
NUTS & BOLTS
Here's how this online class works:
• During the two weeks of class, you will receive an email each Tu-Wed-Fr with a reminder to visit the class blog for that day's lesson.
• A password-protected blog dedicated to each class will serve as our clubhouse and where you will find all the class materials as they are uploaded.
• A Facebook group will be created for you to (optionally) share your paintings, and enjoy and learn from the artwork of others. (However, if you are shy about posting your art, Lendon is always available to look at your work via email.)
• The class materials will be up and available for download indefinitely, if for some reason you need to miss a day (or a couple of weeks).
• Upon registration, you will receive an email within 48 hours confirming your sign-up. On the Friday before your session begins, you will receive your class codes.
• Class fee is good for participants living in a single household.
QUESTIONS? carla@carlasonheim.com
FAQs – If you've never taken an online class before and would like to know more about our online classes, click HERE.
___________________
---