Product Description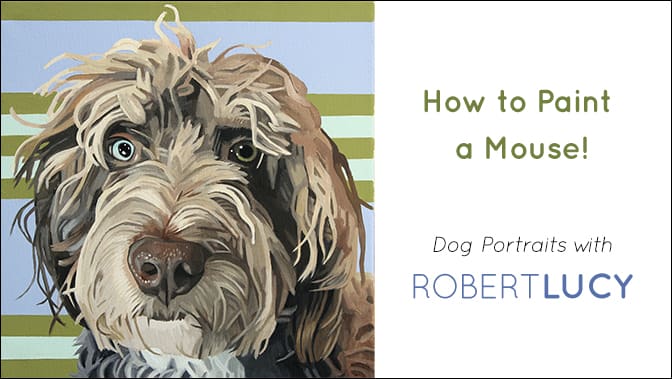 How to Paint a Mouse!
Dog Portraits with Robert Lucy
6 Lessons
Now available as a self-study class.
I never set out to be a painter of dog portraits, but in painting this subject matter, I've discovered something profound. In this class I will share my technique for building a dog portrait layer by layer, and capturing the pure love we experience with our pets.
We'll start by discussing how to choose the best photo for your painting and how to crop it for best impact. I will then show you how I use a grid to carefully draw the image on the canvas, and then guide you to slowly build your surface, starting with a very thin wash drawing to ultimately using thicker and thicker paint with more and more detail. We will also discuss how to create the best possible background to compliment your portrait.
For my demonstration, I'll be painting a portrait of "Mouse," Steve and Carla's 2-year-old Aussiedoodle, but you'll be painting the dog (or pet!) of your choice. Before class begins, you'll receive a short video on how to choose and crop the optimum source photo so you will be ready to paint in Lesson 1.
I hope you will join me!
Bobby Lucy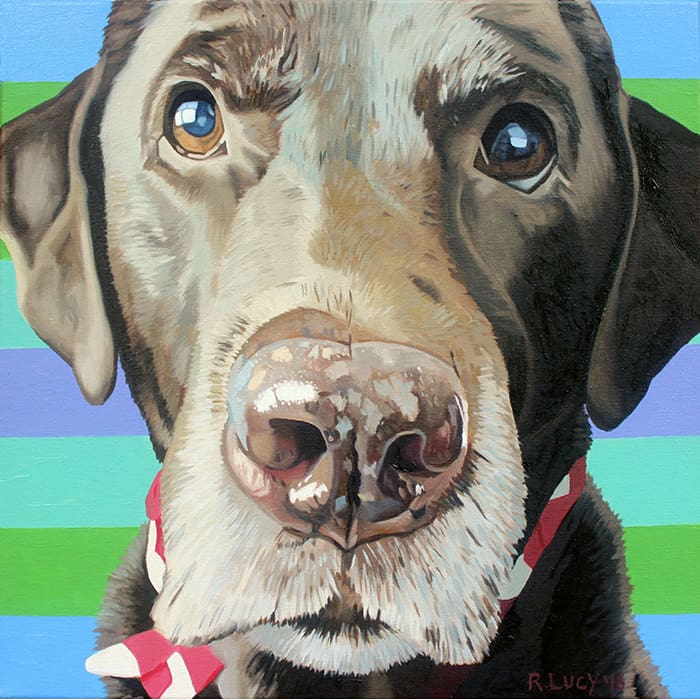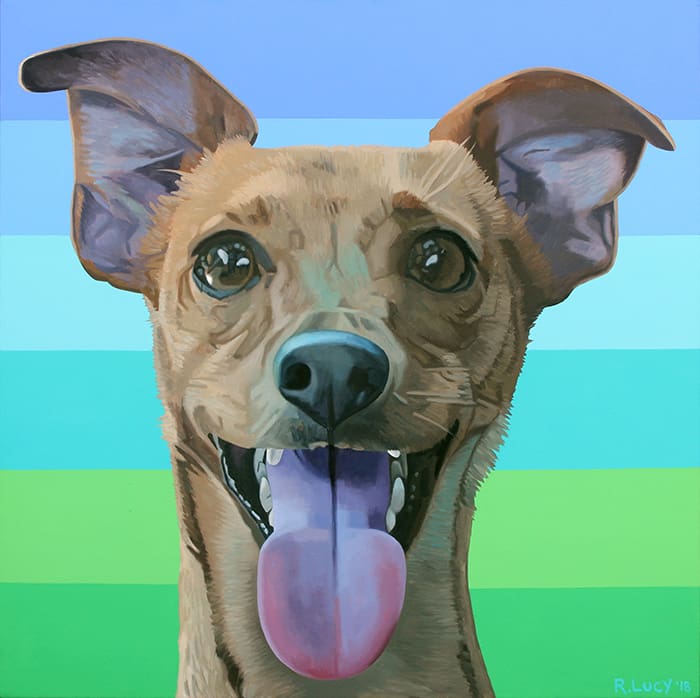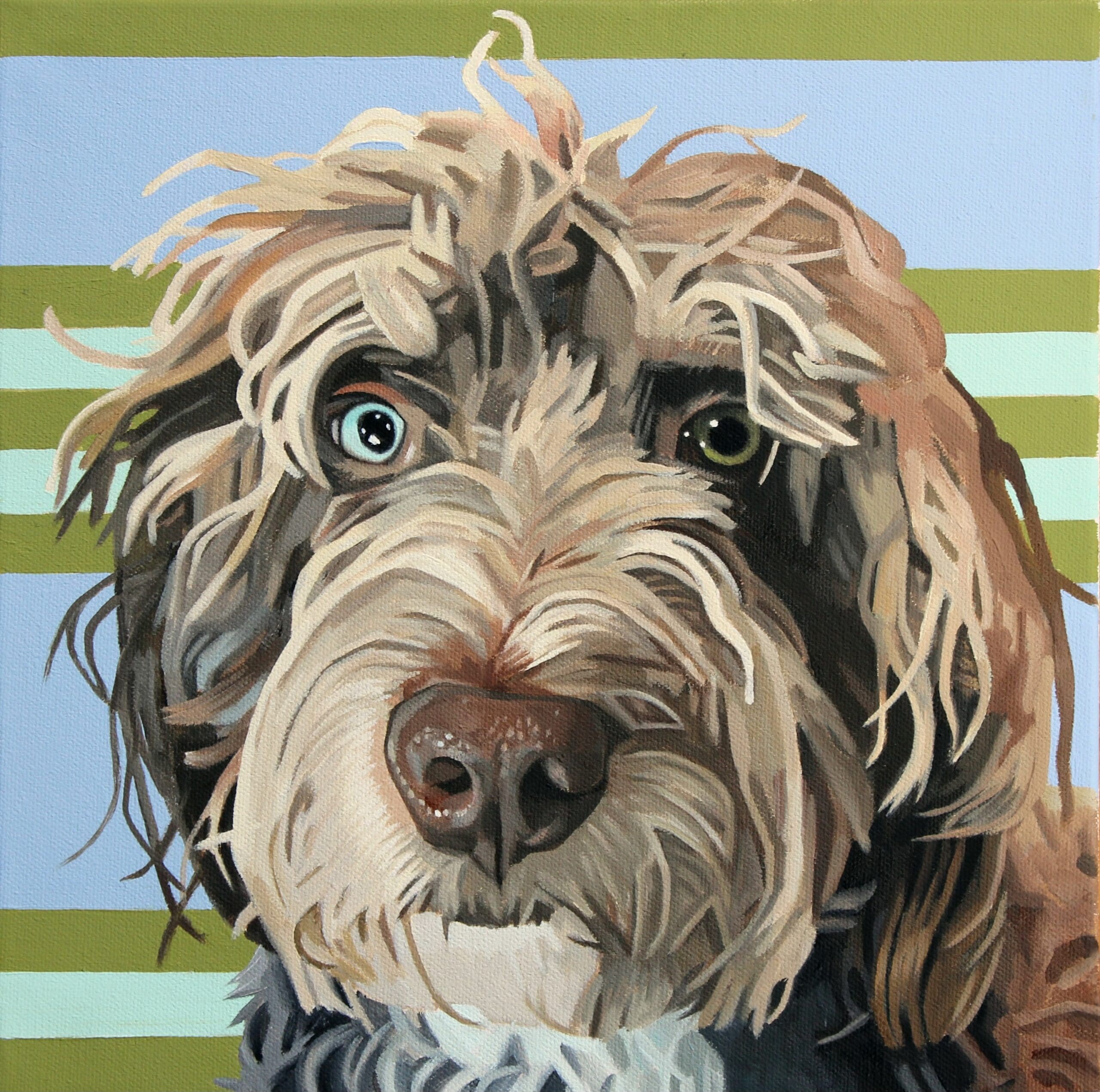 Class Itinerary
Class videos are pre-recorded and available instantly upon signup.
Lesson 1
Using a very simple grid technique we'll make an accurate, proportioned drawing of the source photo onto your canvas.
Lesson 2
We will discuss paint mixing and the advantage of pre-mixing a general color palette before starting to paint. We will then create the foundation of our portraits by painting a very thin first layer of our image.
Lesson 3
I will discuss my approach to choosing a background for a dog portrait and lead you in an exercise to help you discover the optimum background to compliment the dog you have chosen to paint.
Lesson 4
We will begin applying a second layer of slightly thicker paint. For those using oil, this is where we would begin to add medium to our paint. We'll discuss the advantage of going from thin to thick and general to specific.
Lesson 5
In this lesson I will focus on a small area of the portrait to show how to create more detail and presence.
Lesson 6
In our final lesson we will bring the whole portrait to that same level of finish and detail, creating vivid portraits that jump off the canvas!
Note: In this class Bobby will be painting with oils, but you can substitute acrylic paints if desired; the principles of paint are the same.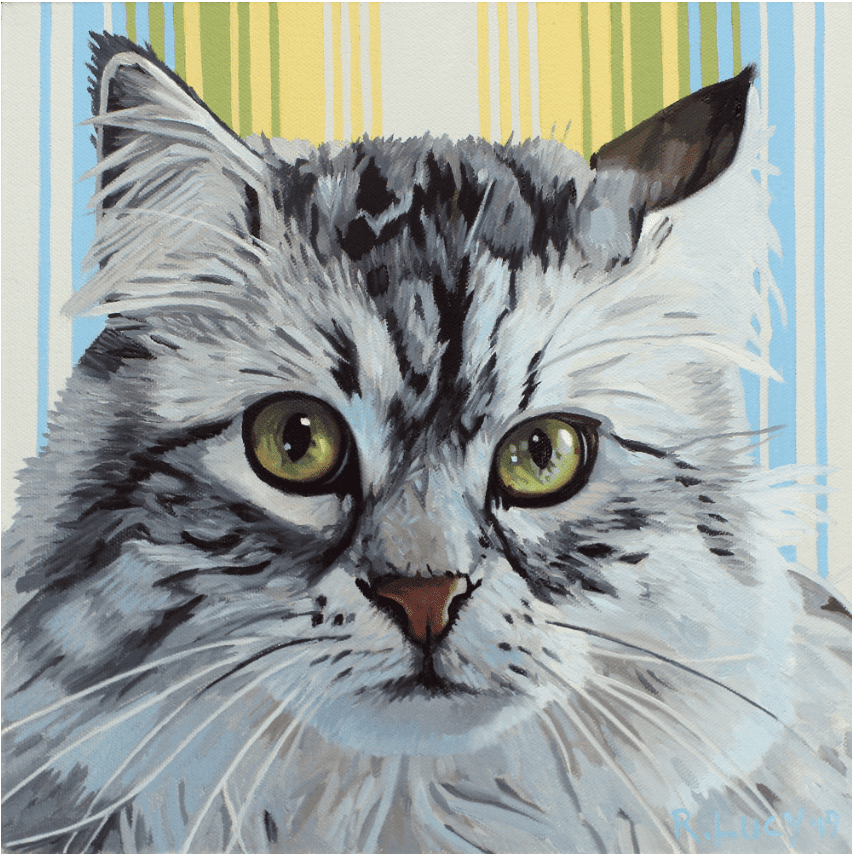 Yes! You can paint a cat if you wish, or a horse or a guinea pig or…!!