Class Description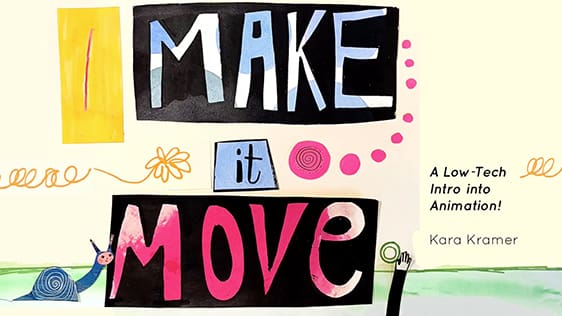 Make it Move!
A Low-Tech Intro into Animation
Have you ever wanted to animate your artwork? Make a character wink or walk across the screen?
This class is for anyone who wants to play with movement in their art. It's for all ages and skills — anyone who can draw a line or a dot can make an animation. There are no mistakes, it's easy to do and the best parts are the surprises!
We will learn how to use a simple animation app, but will also be spending a lot of time with our artwork. We'll be thinking about actions, design and character. We'll do fun drawing exercises, brainstorming, and collage play. You will come away from this class with at least 10 short animations.
SPECIAL FEATURE! At the end of this workshop, you can (optionally) submit your animations for a class-end "reel" that we'll feature on our blog, website and social media platforms.
* * * * *
Praise for "Improv Collage" with Kara Kramer:
"I have no words to express how wonderful this class is! It's sparked something in me and I feel charged and alive!!! I am so motivated and it's making me think in different directions. Thank you so much for this freeing and fun-filled class." — Bhupali G.
* * * * *
Some Sample Animations!
Class Itinerary
Lesson 1: Set Up and Spiral Animation
We begin by creating our at-home animation set-up station, downloading the app and making a simple "spiral" animation.
Lesson 2: Line, Dot, Scribble!
Here we make three "cell" animations using a line, a dot, and a scribble as our starting points. You will need a pile of paper and your drawing tools ready as we jump right in. We will continue to explore more helpful features of the app.
Lesson 3: Collage Bits
In this lesson, we start by using pieces of collage paper to create several "stop-motion" animations. Experiment with the timing of each frame… speeding up, slowing down, and adding pauses to create a better story.
Lesson 4: Faces
More collage animations! Our focus is on faces. Continue to work with timing, deleting, and copying and pasting a frame, and we'll add — SOUND!
Lesson 5: Ideas and Storyboards
Today we will put away our cameras and focus on searching for new imagery and ideas. We'll start with a quick drawing exercise to generate tons of ideas, then pick two of those doodles and create storyboards for your final animations.
Lesson 6: From Storyboard to Animation
A big day! Today we will take our storyboards and bring them to life! You'll start by creating the drawings for your cell animations, then animate! Upload your animations to be featured in the class reel!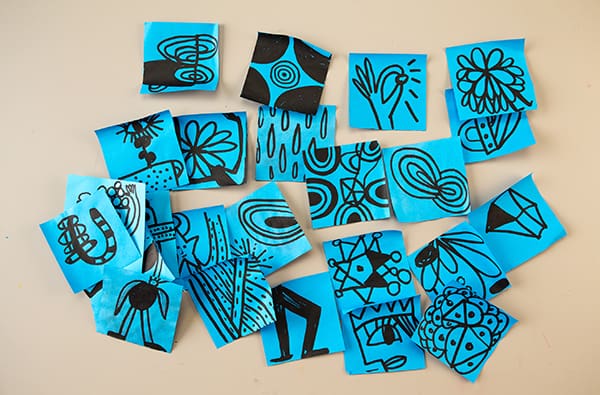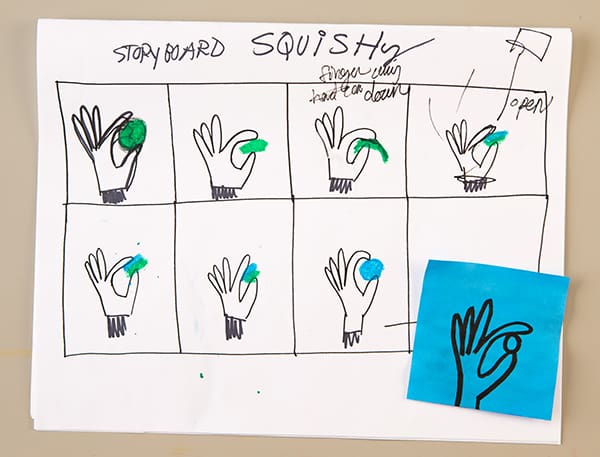 We hope you can join us!