Five-week workshop: Drawing, Painting and more!
15 Videos – 15 Assignments
$100. Available NOW as a self-study class.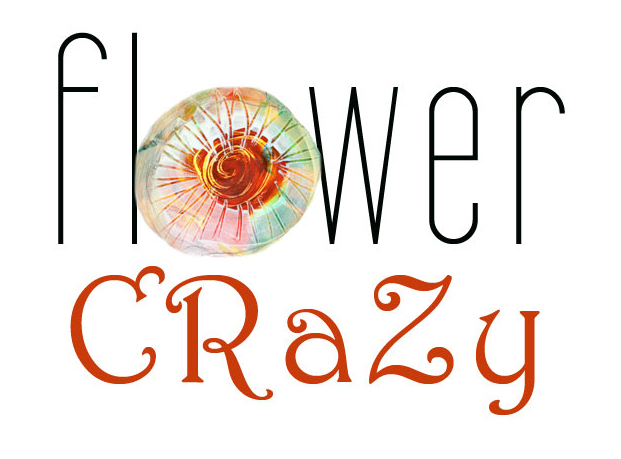 • Watercolors • Mixed Media Paintings • Collage • Board Books • and More! 
5-Week Painting Class
with Carla Sonheim
Hi, I'm Carla Sonheim. It's cold and rainy in my neck of the woods, but NOT here inside my studio!
If you want to take the cold weather into your own hands with gesso, watercolor, and a healthy dose of flower fun, join me for an extended five-week long play time.
Over the past 15 years I've developed my own unique way of working with watercolors alone and combining them with gesso and other media that result in luminous, rich painted surfaces.
These techniques can be taken to paper, wood, and canvas, and we'll work with all three surfaces during the course (plus a few other surprises!).
Some of the things we'll play with:
watercolors
white gesso
pencil
permanent markers
watersoluable markers
colored pencils
white ink
cardboard
wood
This painting class (which will also include both drawing and collage assignments) builds week-by-week, so that by the end you can take your new-found tips, tricks, and flower love to your journals, paintings, altered books, and even your furniture, if you like!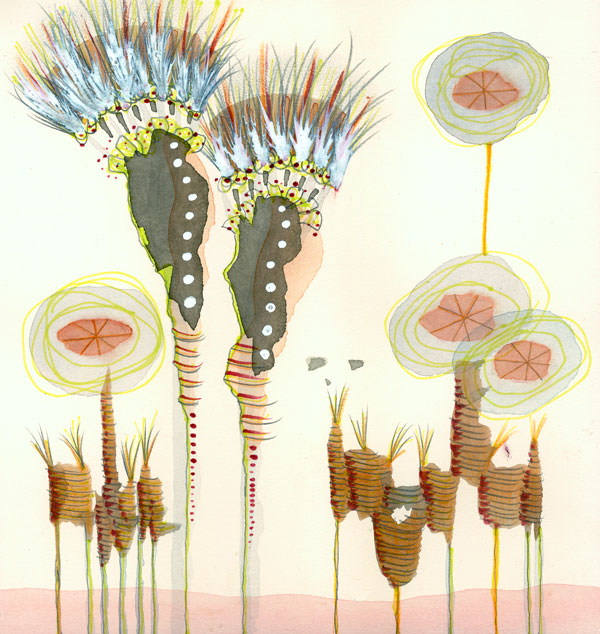 I have been somewhat of an online class junkie 😀 in the past year and must say [Flower Crazy] is the best one I've ever done!" — Anne
* * * 
With your sign-up you will receive:
• 15 professionally produced instructional HD Videos
• Weekly step-by-step photo tutorials at the blog
• Daily inspirational posts (M-F)
• Daily drawing assignments (optional)
• Dedicated flickr site where you'll receive encouragement and feedback
from me and your fellow travelers
• Password-protected blog,which will serve as our meeting place (when not over at flickr)
• Unlimited access to the class material (That's right! Once you've paid,
the class will be up and available for you to access "forever.")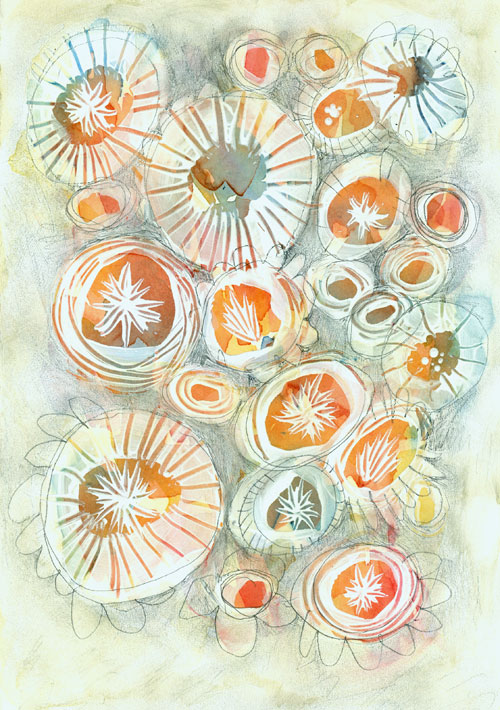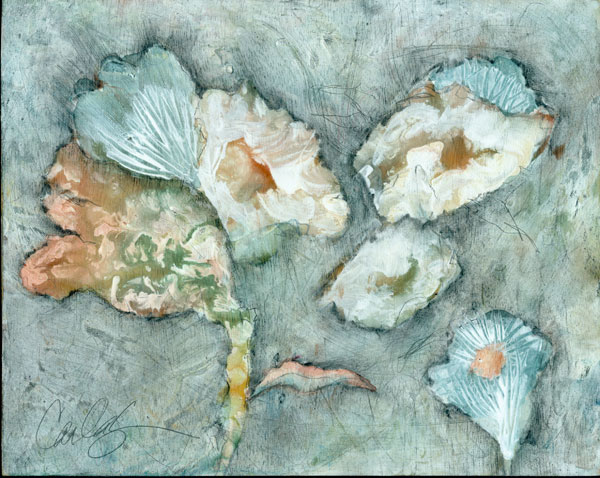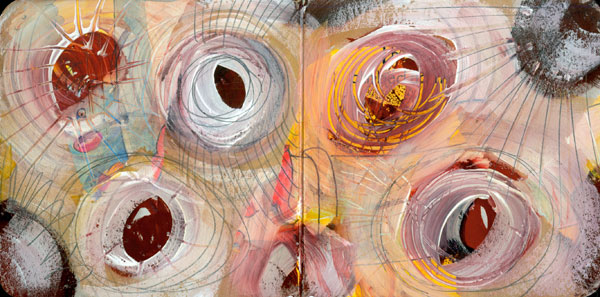 • Your itinerary:
Week One: Watercolor Crazy
markers and pencils
watercolors made easy
layering, dry brush, and experimental mark-making
flower vocabulary
Week Two: Gesso Crazy
gesso on watercolor
watercolor on gesso
texturing 101
rub and buff
Week Three: Wood Crazy
preparing the wood
white out
gesso on wet watercolor
layers and layers
Week Four: Collage Crazy
making your own fodder
collage first
collage last
troubleshooting
Week Five: Flower Crazy Board Books (and other fun stuff)
preparing the books
going nutty
installation idea
fabric tips
and more!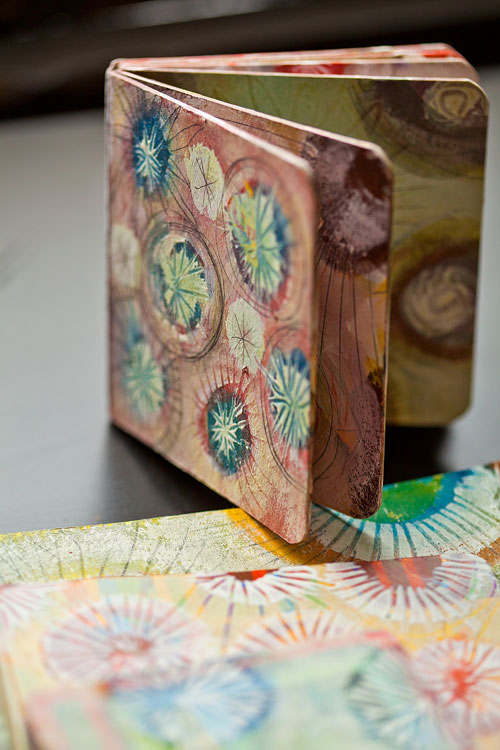 ========================
Register today!
========================
Questions?
I'm happy to answer any questions! Please email me at [email protected] and I'll get right back to you!
Supplies?
Click here for your full supply list.
__________________________________________________
 Back to ONLINE CLASSES