"Paint Your Garden" with Diane Culhane from Silly U on Vimeo.
Acrylic Painting
2-Week Class; 6 Lessons Total
Now available as a self-study class.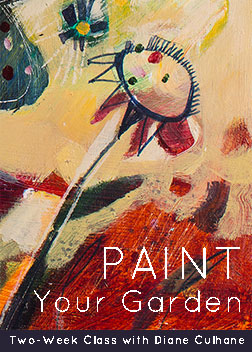 We will explore six different painting techniques that deal with how we touch the surface of our paintings and the characteristics of the paint itself, including:
Sgraffitto , Masking,  Frottage Texturing & Blown Blots.
These techniques will become essential tools, not only for creating areas of mystery and intrigue in your work, but also for inspiring new ideas as your paintings evolve.
We will start by making test paintings of each technique to discover how viscosity and the physicality of the surface play a foundational role in the creation of a painting.
Our test paintings will then become an opening conversation, leading the way to three completed paintings of your garden, real or imaginary.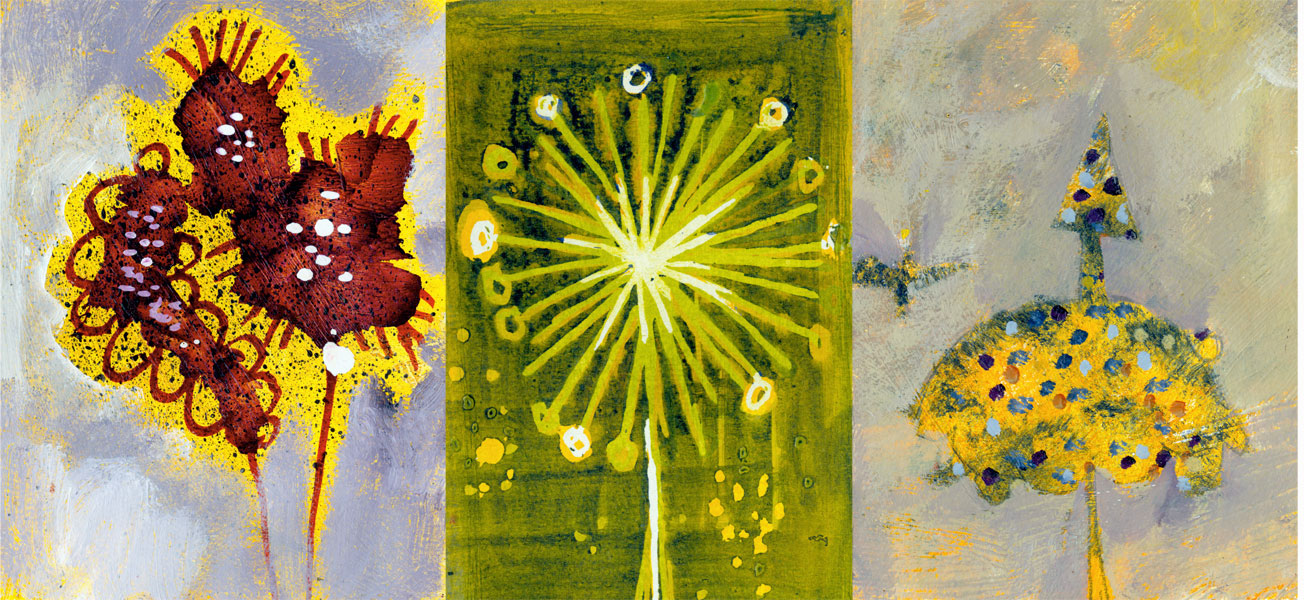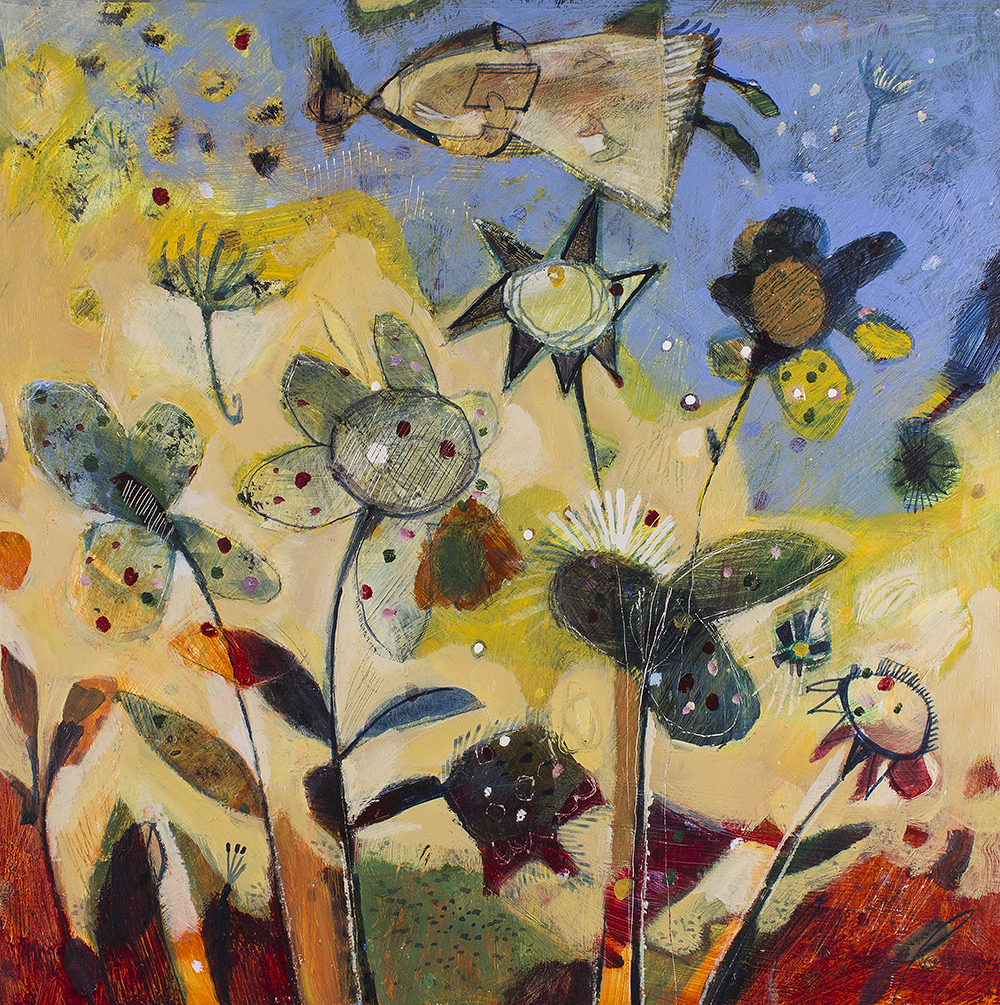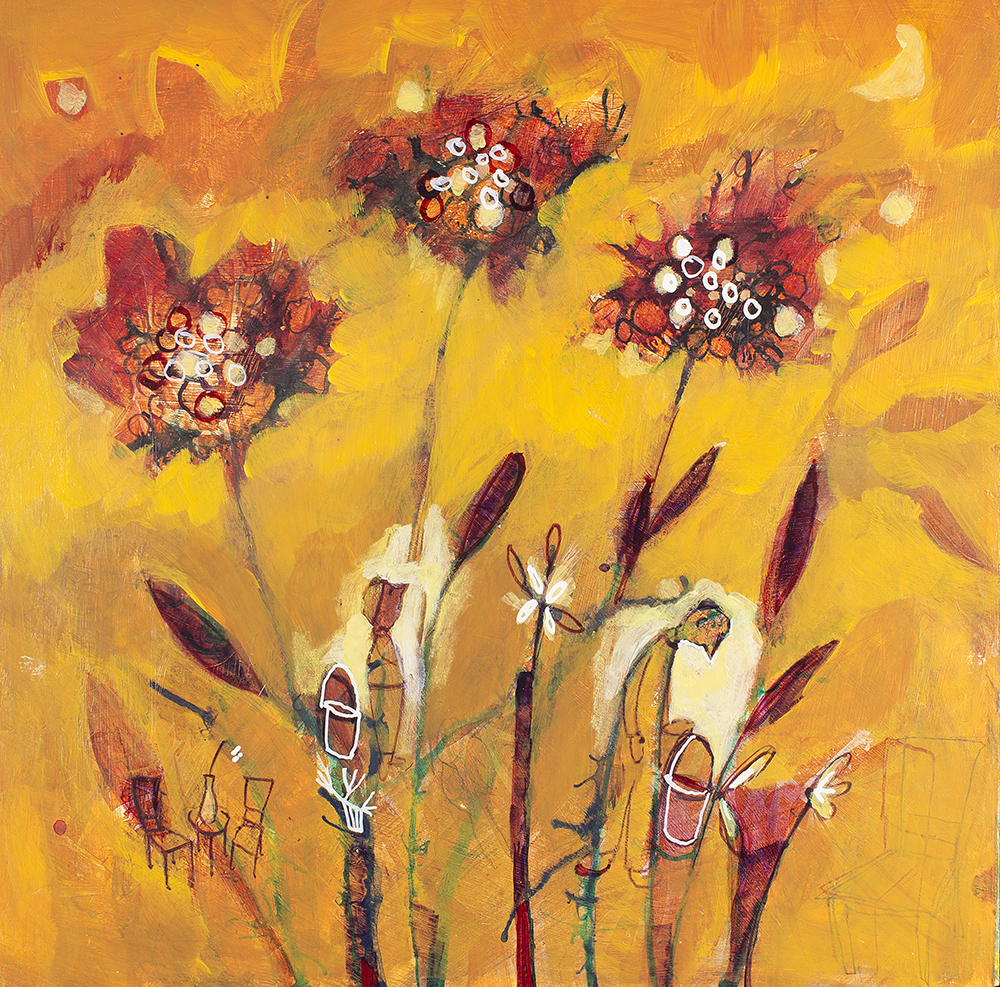 CLASS ITINERARY
Lesson #1: Sgraffito & Stippling
Lesson #2: Paint Your Garden!
Lesson #3: Masking & Drawing Gum
Lesson #4: Paint Your Garden!
Lesson #5: Frottage & Blown Blots
Lesson #6: Paint Your Garden!
SUPPLIES NEEDED FOR THIS CLASS: For the Supply List, click HERE.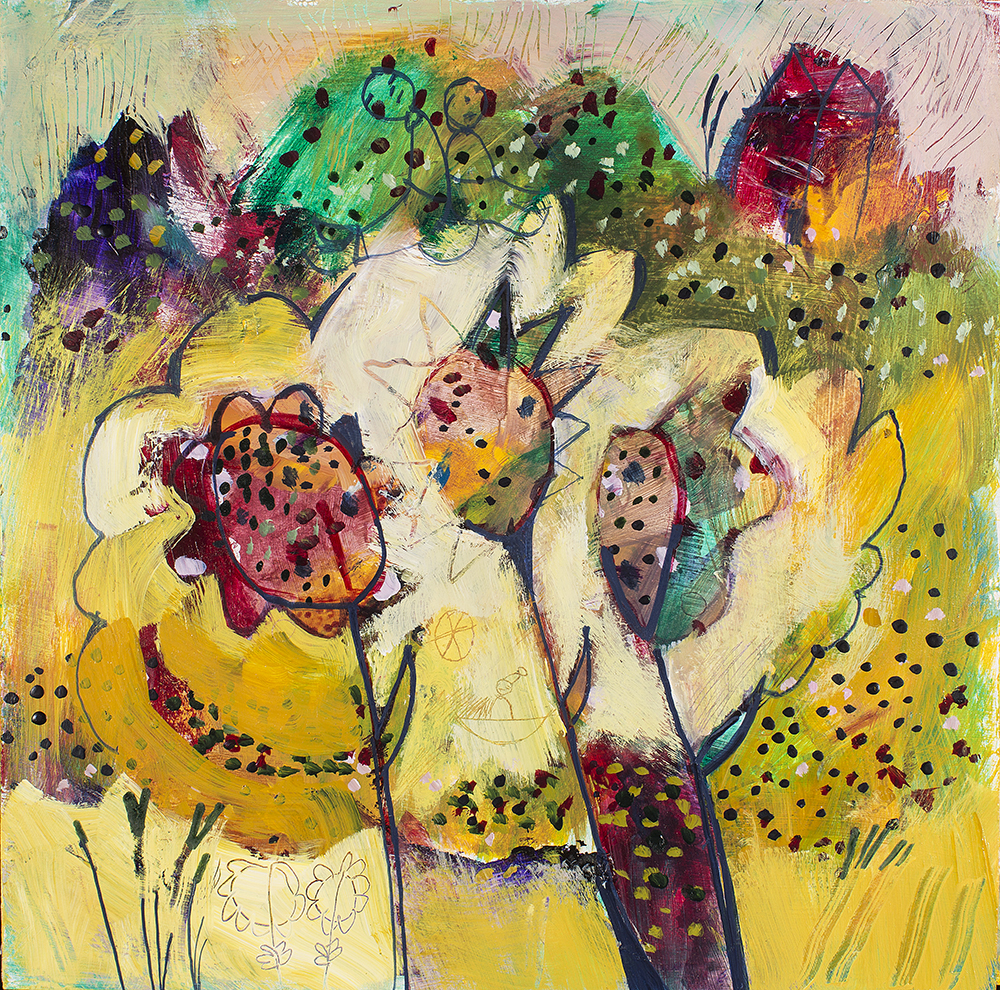 Here's the scoop for this class:
• Each M-W-F you will receive an email from Diane with a reminder to visit the class blog for that day's lesson.
• A password-protected blog dedicated to each class will serve as our clubhouse.
• A facebook group will be created for you to (optionally) share your paintings, and enjoy and learn from the artwork of others. (However, if you are shy about posting your art, Diane is always available to look at your work via email.)
• The class materials will be up and available for download until "forever," if for some reason you need to miss a day (or a couple of weeks).

• Upon registration, you will receive an email within 48 hours confirming your sign-up. On the Wednesday before your session begins, you will receive a "test" email to make sure you can receive/view everything.
• What you will need: You will be able to read acrobat pdf files and view videos.
• Class fee is good for participants living in a single household.
QUESTIONS? carla@carlasonheim.com
___________________________
SIGN UP TODAY!

* * *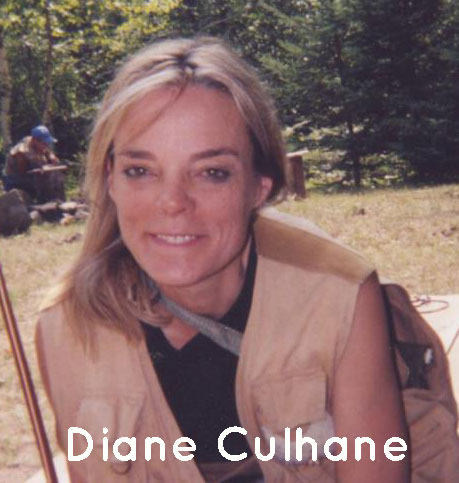 Diane Culhane is a professional artist and art educator who lives West Seattle in a 1910 home, and works out of her studio in Ballard Building C. She received her BFA from the University of Utah and Master's Degree from Seattle University.
Diane has taught for The Bellevue School District, Seattle Pacific University, Kirkland Arts Center, Bellevue Arts Museum and currently directs and owns Kelsey Creek Fine Art School for children in the summer.
Visit her website at: www.dianeculhaneart.com.