A Two-Week Workshop

Now available as a self-study class.
________________________________________


Diane Culhane's Online Class: Table Top Drawing & Painting (via Carla Sonheim) from Silly U on Vimeo.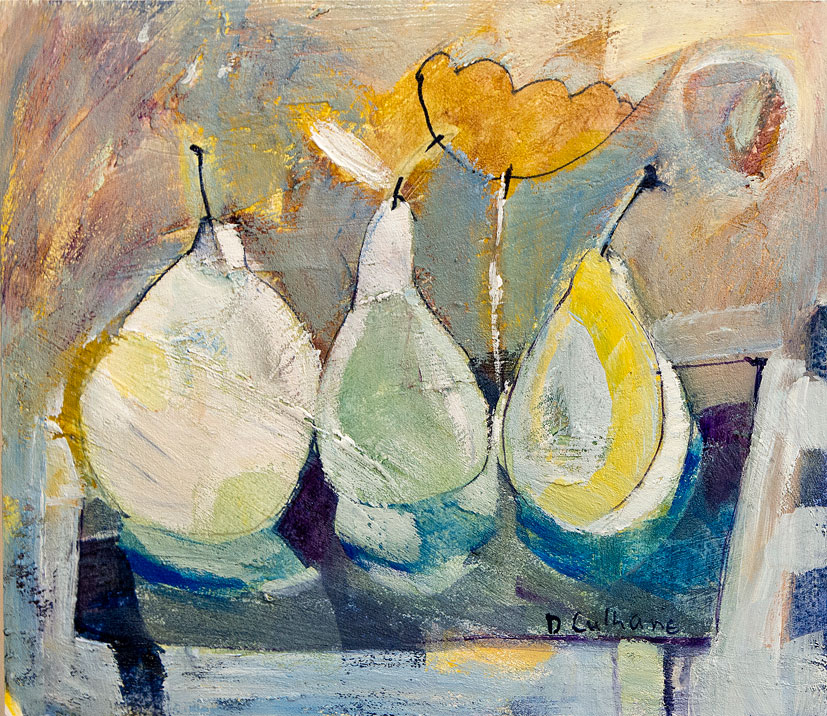 Hi, my name is Diane Culhane.
"Table Top" is a term I have created to explore the traditional "Still Lifes" within our contemporary lives. Joining the definition of still life: a visual fine art term, representational painting or drawing of inanimate objects, such as fruits, flowers, etc. "Table Tops" will echo the same type of inanimate objects.
Inside of this class, the foundation will be set based on fabulous old master's still life paintings, such as; cubist painter Paul Cezanne, Pierre Bonnard, and Matisse.
Students – you – will transform your experience with the tradition of still life, practiced by many throughout the ages, into something uniquely all your own, changed by imaginative approaches via various innovative approaches in this class.
Starting with drawing, during a dining experience, ending up with acrylic painting. Line will be deeply explored and color of prismacolor pencils too on to various surfaces.
See. 
Experience.
Draw.
Color.
Paint.
get ready get ready get ready.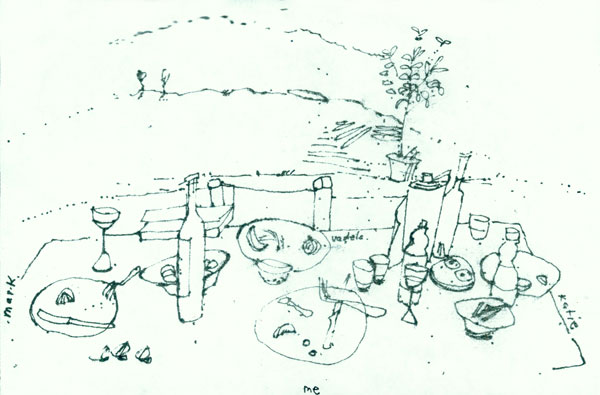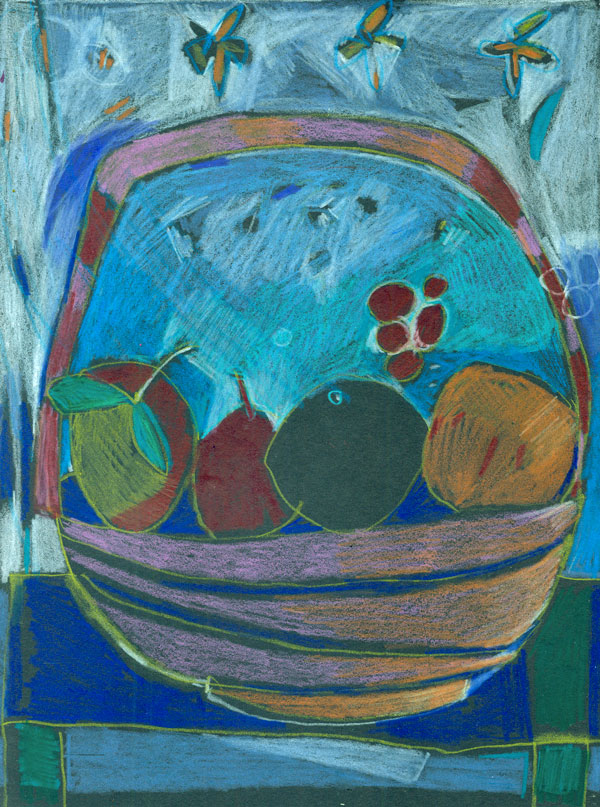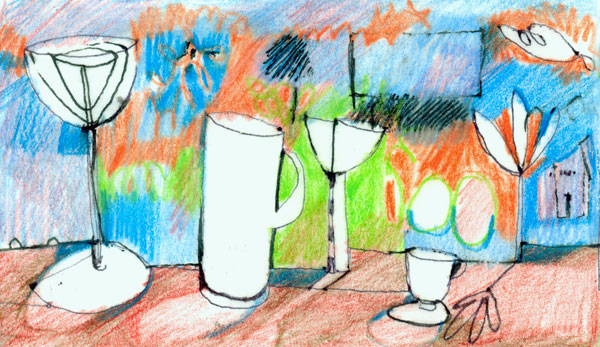 HOW THIS ONLINE CLASS WORKS
• Each M-W-F you'll wake up to a morning peptalk email with links to your demonstration video and drawing or painting assignment. Tuesdays and Thursdays are "work/comment" days. Weekends are off.
• A password-protected blog dedicated to your class will be the meeting place for the above.
• A flickr group will be created for this class so you can (optionally) share your drawings, paintings, and enjoy and learn from the artwork of others. (However, if you are shy about posting your art, Diane is always available to look at your work privately via email.)
• Class material great for both kids and adults (class fee is good for participants living in a single household).
• The class materials will be up and available for one year after your class purchase.

• Upon registration, you will receive an email within 48 hours confirming your sign-up. The week before your workshop begins, you will receive a "test" email to make sure you can receive/view everything.
• What you will need: You will need to be able to view videos via vimeo.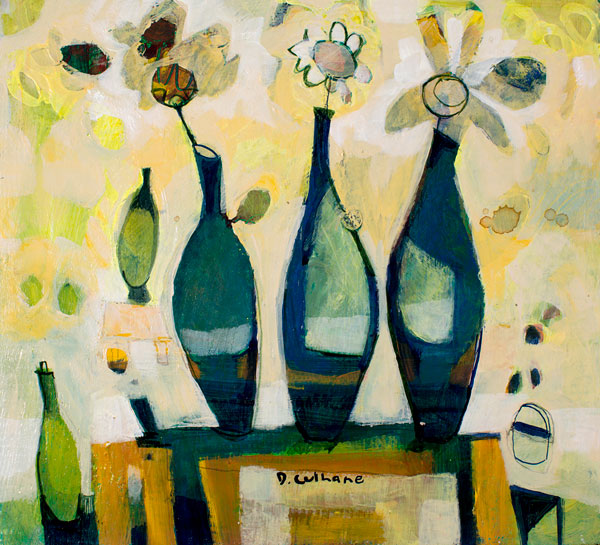 CLASS OUTLINE
Lesson 1: Gathering Together/Dining
Start the class by drawing your dining experience. Will talk about line quality, perspective, editing, and more.
Lesson 2: Table Top/Basket, Bowl, Fruit
Playing with and understanding color choices; composition; Prismacolors on black substrate
Lesson 3: Table Tops/Glass Bottles
Will move to transparent bottles of various shapes, sizes, colors; Prismacolors on vellum
Lesson 4: Glazing
Glaze with acrylic paints and gel mediums on watercolor paper
Lessons 5 & 6: Table Top Acrylic Paintings
Layering from bottom to top with acrylics paints and light molding paste; wood and/or canvas.
* * *
ABOUT THE INSTRUCTOR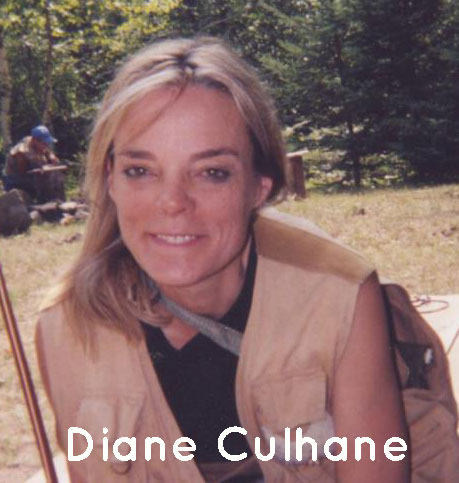 Diane Culhane is a professional artist and art educator who lives West Seattle in a 1910 home, and works out of her studio in Ballard Building C. She received her BFA from the University of Utah and Master's Degree from Seattle University.
Diane has taught for The Bellevue School District, Seattle Pacific University, Kirkland Arts Center, Bellevue Arts Museum and currently directs and owns Kelsey Creek Fine Art School for children in the summer.
Visit her website at: www.dianeculhaneart.com.
* * *
SUPPLIES NEEDED FOR THIS CLASS
– basket, bowl, tablecloth, fruit, bottles
– black tag board or black construction paper
– Prismacolor colored pencils: set of 12 or 24 (Diane recommends "Premier Soft Core Colored Pencils")
– pencils — soft 2B-6B
– ball point pen, vellum paper
– gessoed watercolor paper – 6″x6″
– gel media gloss
– 2 canvases – small sizes 8″ x 8″ , or wood panels ,
– Liquitex Gloss Super Heavy Gel
– Golden Light Molding Paste
– fluid acrylic paints, such as Golden, Liquitex, or Daniel Smith (red, yellow, blue, white)
– sketchbook, pens – Diane loves to use Micron archival ink sizes 03, 05, 08.
– two flat brushes; one medium and one small
– a fan brush and a liner brush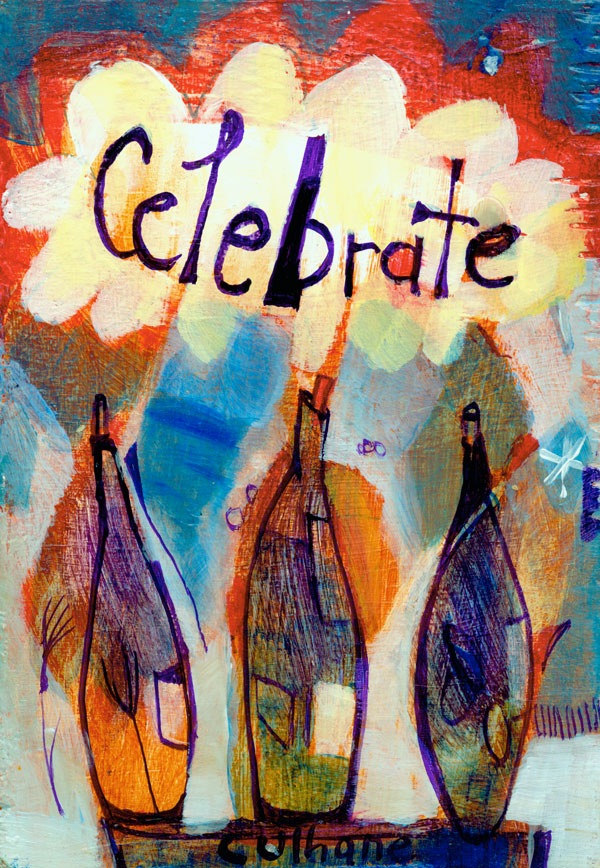 Next session begins November 3rd… Sign up today!