Intro to Abstract Painting
Instructor: Karine Swenson
2-Week, 6-Lesson Class
Now available as a self-study class.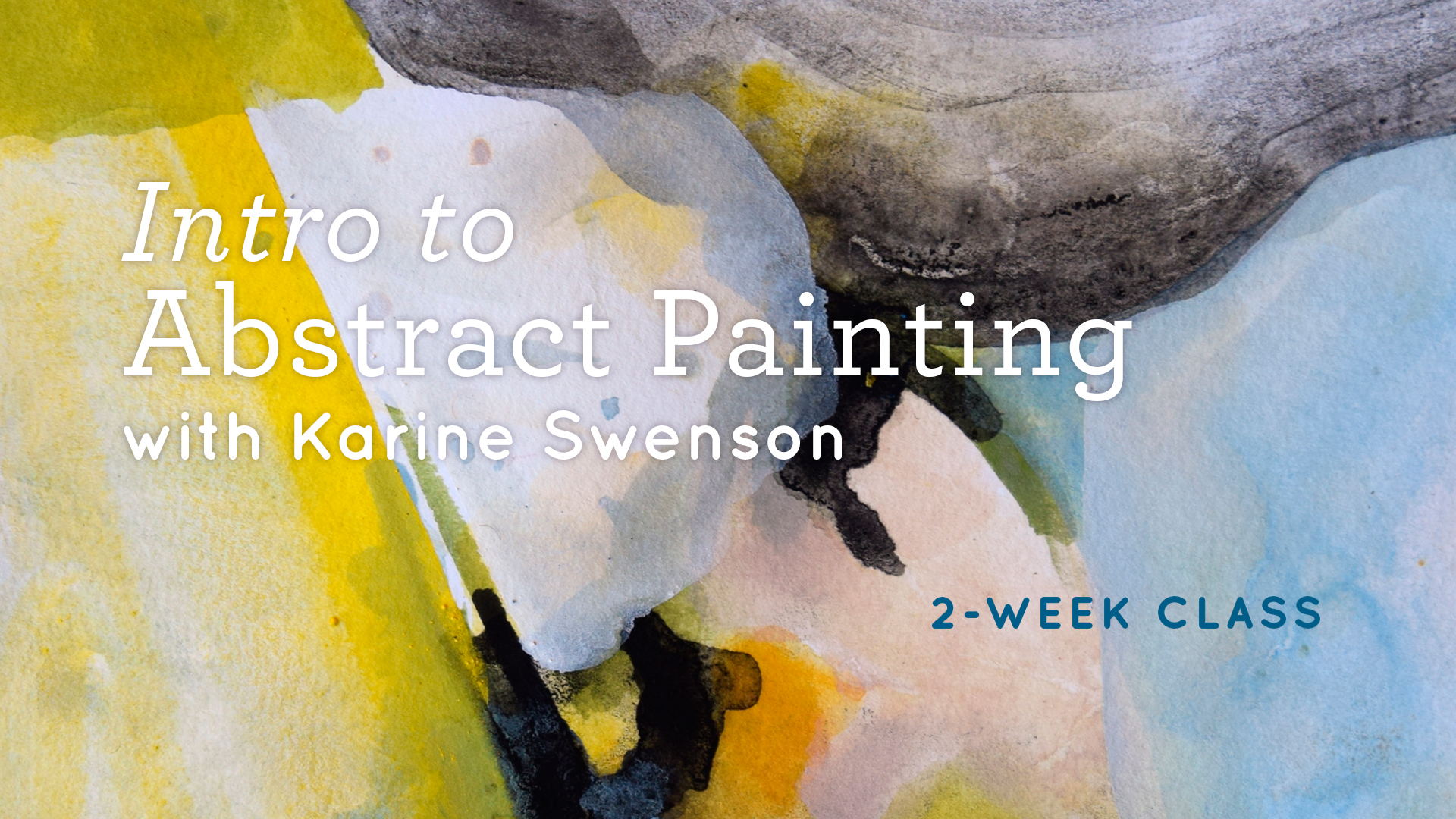 Karine is re-running her very popular class, "Intro to Abstract Painting," beginning Tuesday, May 29, 2018! If you have signed up for "Intro to Abstract Painting" previously and would like to be part of this repeat session, just email me at carla[at]carlasonheim.com and let me know.
Have you have ever had an interest in abstract painting? Would you like to paint with more freedom or feeling?
In this class we will explore a variety of mark-making techniques with an emphasis on finding what works for you as an artist. Karine will demonstrate drawing and painting intuitively, and share with you a few of her favorite abstract painters and help you understand some of the concepts behind non-representational painting (painting without recognizable imagery).
She will encourage you to try new things as a way to experience breakthroughs and encourage you to work quickly. You will be finding ways to develop your own way of applying paint and to compose the visual space.
During this class, you will work on many (up to twenty) small sketches and 3 to 4 paintings.
Click HERE for a list of supplies needed for this class.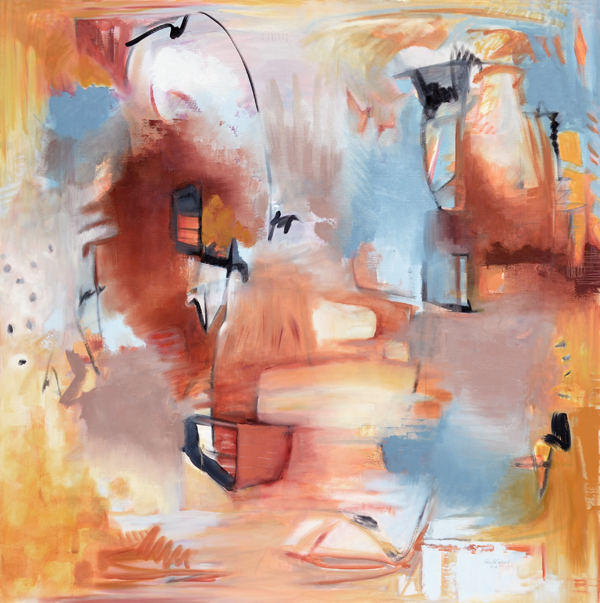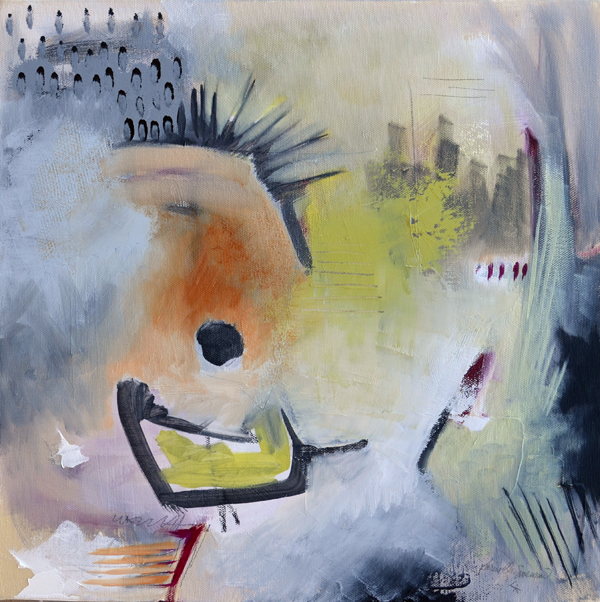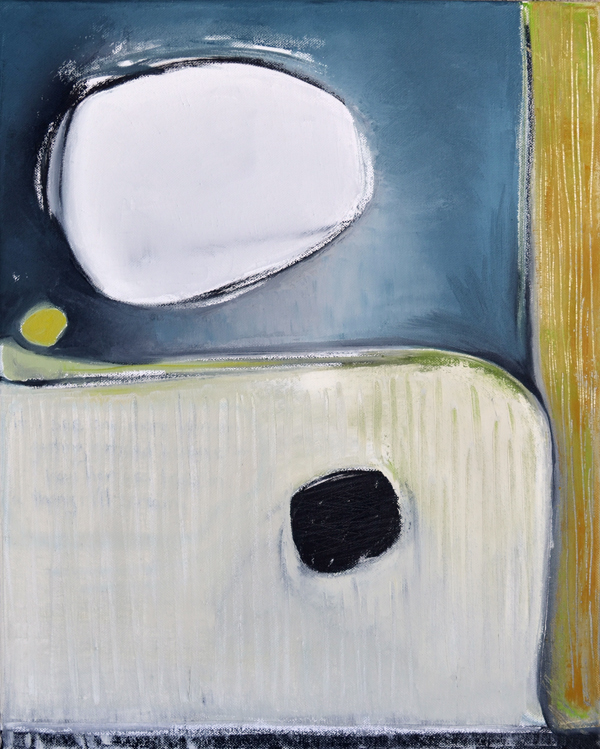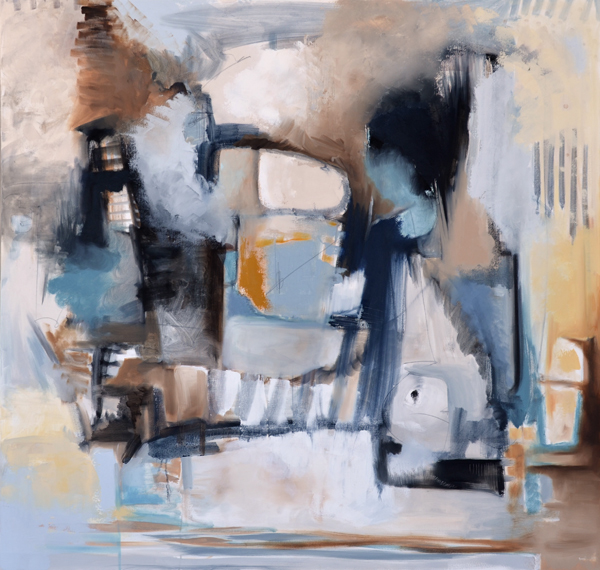 Who is this class intended for:
– Anyone who wants to explore non-representational painting
– Anyone who wants to strengthen and develop their own voice as a painter
– Anyone interested in taking risks with their painting
– Anyone who wants to have more confidence in their own way of painting
Note: It is recommended that you have some painting experience in acrylic or oil paint before taking this class; I will not be showing you how to mix paint or choose colors. The focus will be primarily composition, values, mark making, and a search for individuality.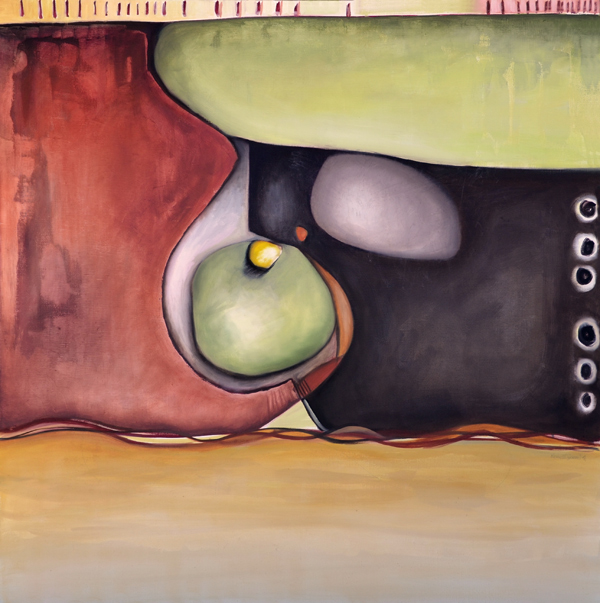 Class Itinerary
Week One
Lesson 1 – Tuesday
We will begin with small studies to explore drawing intuitively.
Lesson 2 – Wednesday
Today will will draw from our other senses (not sight) to help us escape the need to use recognizable imagery and to help us tap into our emotions.
Lesson 3 – Friday
Take the favorite sketch from our previous two lessons and turn them into an abstract painting.
Week Two
Lesson 4 – Tuesday
Approaching a blank canvas with no sketch. (How to work intuitively.)
Lesson 5 – Wednesday
Explore how trying new things can take you in another direction. Do you normally work small? Try working large. Push yourself to do things you wouldn't normally do.
Lesson 6 – Friday
Choose one of your paintings from the last two weeks and "wreck it" to save it. _____________________________________________
Sign up today!

_____________________________________________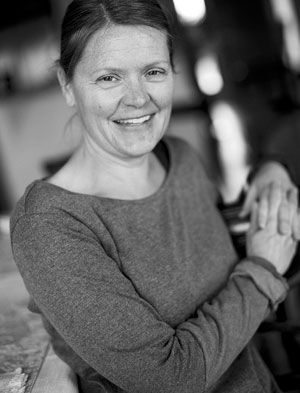 Karine Swenson grew up just outside of a town called Rapid City, South Dakota in the Black Hills. The closest neighbor was a mile away. Reared in this environment, Swenson's connection with the natural world was strong. After receiving her BA in painting from Augustana College in Sioux Falls, South Dakota, she moved to Colorado. She has spent most of her life in small towns that sit right next to the last remaining bits of wilderness. From the mountains of Colorado, the ocean surrounding Maui, Hawaii, the desert near Joshua Tree, California, and now Santa Fe, NM, she feels the most at home out in nature. In the studio, her second home, she can explore her relationship with the natural world. Her oil paintings are reflections of this relationship. Swenson has been a full time artist for the past ten years.
See more wonderful art at Karine's blog!