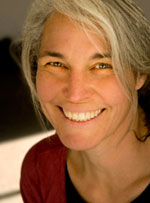 Welcome to our series of online classes. It is my privilege and passion to teach and to bring you a growing list of artist-teachers from around the country.
• TECHNIQUE & CREATIVITY.
I strive to make sure that every class includes both innovative techniques and the opportunity for personal growth and self expression.
• COMMUNITY.
Because of our "live" format, each class becomes an online community where students can share their work, their thoughts, and can encourage each other.
• INSTRUCTOR FEEDBACK.
In addition, every class member has the opportunity to have their work commented on by the instructor, who is also available by email for the duration of the class.
Once you purchase a class, be assured you will have access to the class materials for at least one year from your date of purchase. Classes are also available as self-studies. Click the TESTIMONIALS page to see what past students have to say about some of my online classes. If you would like to know more about our online classes, click to the FAQs page.

NEXT NEW LIVE CLASSES: "2015: Year of the SPARK!" with Carla Sonheim & Lynn Whipple is a year-long class; join anytime! Carla's next class, "Cats" begins June 16, 2015. And Stephanie Hargrave's newest encaustic class, "Creating a Modular Encaustic Painting" begins June 23, 2015. Join us!