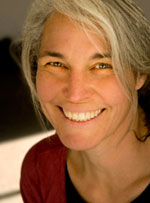 Welcome to my series of online classes. It is my privilege and passion to teach and to bring you a growing list of artist-teachers from around the country.
• TECHNIQUE & CREATIVITY.
I strive to make sure that every class includes both innovative techniques and the opportunity for personal growth and self expression.
• COMMUNITY.
Because of our unique "live" format, each class becomes an online community where students can share their work, their thoughts, and can encourage each other.
• INSTRUCTOR FEEDBACK.
In addition, every class member has the opportunity to have their work commented on by the instructor, who is also available by email for the duration of the class.
Once you purchase a class, be assured you will have access to the class materials for one year from your date of purchase. Classes are also available as self-studies. What past students have to say about some of my online classes:

TESTIMONIALS

. Thank you for your interest!
Carla Sonheim
NEXT LIVE CLASS: "Gelli Plate Plus: Monoprinting & Mixed-Media" begins February 24, 2014! Also, "2014: Year of the Fairy Tale" is ongoing all year and registration will remain open all year. . . join us!